Manual processes adé - Success with automated accounting!
Stress-free success with automated accounting. We show you how it works!
25. Juli 2022
Elisabeth Büschler
15 minutes reading time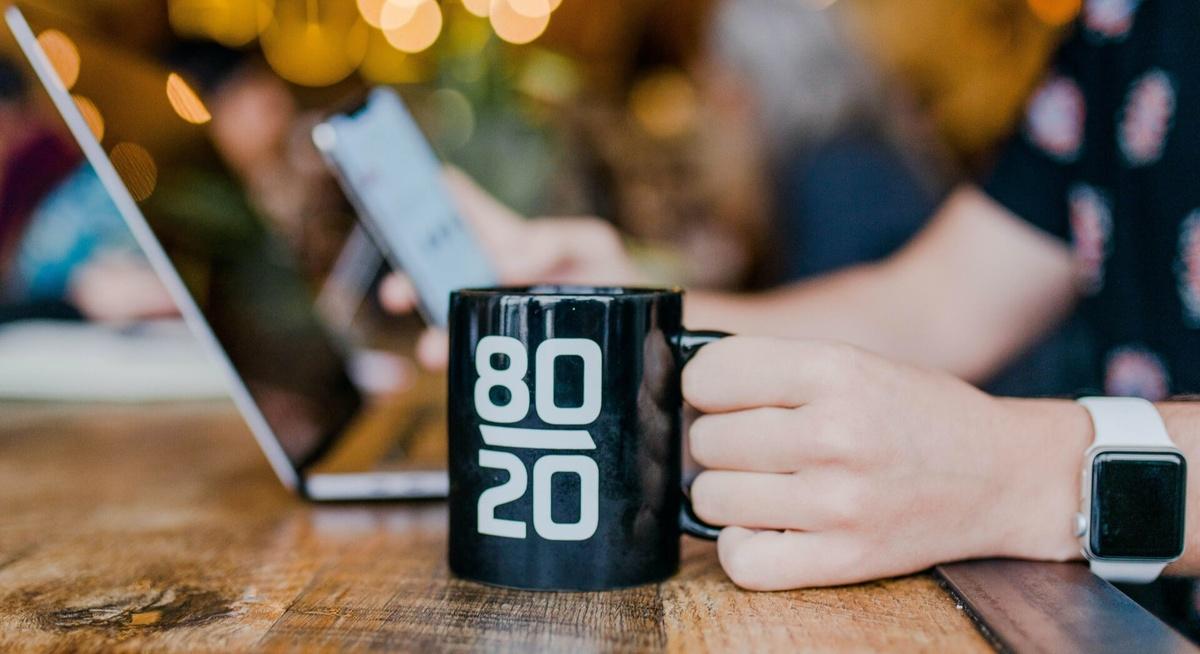 Accounting takes up a lot of time, yet it is a core part of every company. The main tasks of accounting are, among others, the booking of income and expenses, the dunning process as well as the preparation of annual preparation of annual financial statements and balance sheets.
To ensure that everything is legally correct, no mistakes are allowed to happen and the bookkeeping must be kept very accurate and precise on a continuous basis. 
Does that sound like a lot of work? If you approach everything manually, it is. Effective use of any company's resources is critical to success. To free your accounting from time-consuming tasks, you can turn to automated accounting. Find out what it can do and which software is suitable for you here.
Table of Contents 
Why you should automate your bookkeeping

What an automated accounting system must be able to do

How to automate your bookkeeping 

Automated accounting directly in your ERP software 
What does automated accounting mean?

Automated accounting means that recurring processes in accounting are carried out independently by accounting software. For example, invoices are processed digitally, dunning is automated and standard processes are handled automatically.
Why you should automate your accounting
Accounting is one of the most important areas of a company. Payment transactions have to be booked correctly, but also reporting to third parties is an important part. At the same time, accounting comes up with a large number of recurring business processes that can be easily digitized and automated through online accounting.


Advantages of automated accounting
Automating accounting has many benefits for you, your business and your employees.


#1 Time saving
Manual bookkeeping or triggering dunning processes costs time and, in case of doubt, money. Automating these processes finally frees up time for you and your employees to focus on your core business.


#2 Analyses and evaluations accurate to the day
By automating accounting, you not only save valuable time, but you can also work faster with the available information. If the data is available to you more quickly, you can start day-accurate analyses, evaluations and dunning runs.


#3 Cost savings
With the help of smart accounting, you not only save time, but also costs. On the one hand, thanks to automated processes, fewer employees are needed and you can assign your employees to other tasks. But also smaller cost blocks such as materials (paper, printer costs, etc.) can be saved with online accounting.


#4 Fewer errors
Standardized and automated business processes reduce the error rate in your accounting. This results in fewer corrections and your accounting becomes more efficient.


#5 Personnel
Repetitive, monotonous tasks can eat away at your staff's motivation. Not only lower motivation, but also higher error rates should be reason enough for you to relieve your staff and create free space for other activities.
As soon as your employees are familiar with entering and scanning documents, you can take full advantage of automated accounting!
Disadvantages of automated accounting
Admittedly, all that glitters is not gold. So even using accounting software has its drawbacks. But once you know these, you can take appropriate measures right at the start.


#1 Extensive training
Using new software requires some learning time from both you and your employees. Not all processes will work right away. Intensive familiarization and regular training are therefore mandatory.


#2 Technical limitations
Another downer is the fact that not all processes can be automated. Handwritten documents or new business transactions still require manual processing. However, as technology advances, this too will soon be history.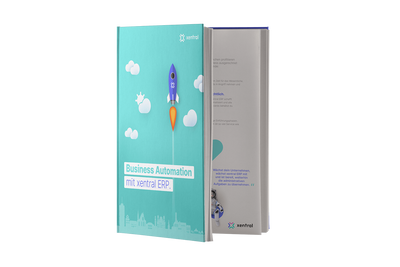 eBook: Business Automation with Xentral
In this eBook, you'll learn:
How to use Xentral to grow your business and take it to the next level

What top features and interfaces Xentral offers you to manage your business holistically and smartly
Download now
Automated accounting – the essentials
Avoid unpleasant surprises by establishing in advance which features of an automated accounting system suit your requirements. These will differ, of course, depending on, for instance, the size of your company. Nevertheless, a few basic factors are central to all good automated accounting software.


Invoices
Since one of the main focuses of accounting is to create and pay invoices, the software should be able to create, send and archive invoices accurately.
You should be able to digitize customer and supplier invoices to send via email. Your software interface should also process, forward, and post receipts directly, saving you crucial time and money!
Legal guidelines
Your accounting program should guarantee up-to-date compliance with legal and statutory requirements, so you can ensure that bookings and write-offs are legally correct.
Banking connectivity
Your software should be linked to all your bank accounts. It should automatically transfer payments on the correct date, so you can see at a glance which invoices have been paid and which are still outstanding.
Operating statistics
If you need to create statistics, evaluations, or profit and loss statements (P&L), automated accounting software will save you plenty of time. Access all your data, invoices, revenues, and expenses to display or compile as required. Cumbersome document searches and compilations are a thing of the past!
Sales tax
Collecting all your payment data manually for your tax returns takes time and effort. Use digital accounting software to access all the relevant figures; you can even use the interface to forward advance tax returns directly to the tax office!
The tax advisor
Automated accounting makes communicating and working with your tax advisor much easier. A good software interface allows you to share data with your advisor easily and directly. They can get on with their job, while you get more time to do the important things!
Xentral & Agicap: Making e-commerce scalable with smart tools
Finally scaling in 2022? Then you should not only automate your business processes, but also focus on optimized liquidity planning! Learn first-hand how to do this in the Agicap and Xentral webinar.
Watch the webinar recording to learn how networked tools can save you time and help you focus on growing your business.
Watch now!
How to automate your accounting
You now have all the important information about the meaning and requirements of smart accounting. If you want to automate your accounting independently, you should follow 5 steps.


1. define the strategy
It is best to start your project with a plan in order not to be surprised later. Think about who is responsible for accounting in your company. In addition, you should determine which application areas are to be automated and which goals you are pursuing with it.


2. evaluation of the accounting software
With your goals and requirements in mind, you can now start to choose the right accounting software. There is a large number of providers on the market, which you should evaluate at your leisure.
Involve the service provider in the planning of the technical implementation. This way you can ensure that the accounting software is tailored to your company and your needs.


3. motivation & upskilling
Once you have found a suitable software provider, you should involve your employees at the latest now. Familiarize them with the new procedures, processes and handling of the software. Most vendors offer a free trial period during which you and your team can put the software through its paces.
The faster your employees become familiar with the software, the less training time is required. This saves your company not only time, but also money!


4. implementation of the new software
During the test phase, you can use the software extensively and have any last problems or errors corrected. If everything fits, the next step is the implementation of the software into your systems.
As a last step, you should inform your customers about the use of the new software. They must agree to receive the invoice in digital form via e-mail.


Automated accounting directly in your ERP software!
Automating your accounting makes your bookkeeping more efficient and reliable. But accounting is only a small part of a business.
If you would like to outsource other business processes besides accounting to software and automate your business in its entirety, ERP software is the right solution for you!
Xentral offers you everything you need to automate your accounting and at the same time connect your entire company. With the Finance & Controlling tool you always keep an eye on your accounting.


#1 Automated processes
Enter all incoming and outgoing invoices and benefit from intelligent accounts receivable and payable management. Pre-assign your business processes, send them to your accounting department and send automatically generated invoices.
Create collective invoices with the help of optical text recognition and send reminders fully automatically.


#2 Seamless communication
Integrate a variety of payment service providers and banks and benefit from central document management. Export data seamlessly to third-party systems and keep track of your payment transactions.


#3 DATEV Integration
As a DATEV premium partner, Xentral offers native integration with DATEV. This allows you to easily and quickly transfer your documents to your tax advisor.


#4 Multi-currency
With Xentral you can use all languages, currencies and tax rates. Never worry about exchange rates, different tax regimes or language barriers again.


#5 Business Intelligence
Never lose data again with our business intelligence solution. Make informed decisions based on clear financial dashboards, reports and daily statistics.
As you can see, Xentral offers you everything you need to automate your accounting. Save time and effort and focus on growing your business.


Xentral ERP - The next step for your business
Do you want to automate your accounting with Xentral and take your business to the next level?
FAQ – Frequently asked questions about automated accounting
What does automated accounting mean?

Once you're in business, you'll have some work to do with accounting transactions. Automated accounting means that with the help of software you can digitize and automatically process essential work steps.

What are the advantages of automated accounting?

Automating your accounting not only saves you and your employees an enormous amount of time, it also allows you to perform day-by-day analyses, optimize your dunning process and save resources. Automated accounting can minimize errors and reduce the workload of your team members.

What are the challenges associated with automated accounting?

The biggest challenges of automated accounting are the implementation process of the new software and employee training. Of course, this leads to effort, especially at the beginning, but it more than pays off in the course of time!

How can an ERP and automated accounting help me?

Accounting software allows you to automate the accounting process. If you want to go one step further and link several business areas, you should use a powerful ERP. With it, you can digitize your entire company and maintain an overview of all business processes. This saves you even more time and effort.