CEYLONS: Transparent processes for fair sapphires
Ceylons founder Peter reveals how he automated the offline processes of his Saphir start-up.
26. Dez. 2022
Elisabeth Büschler
3 minutes reading time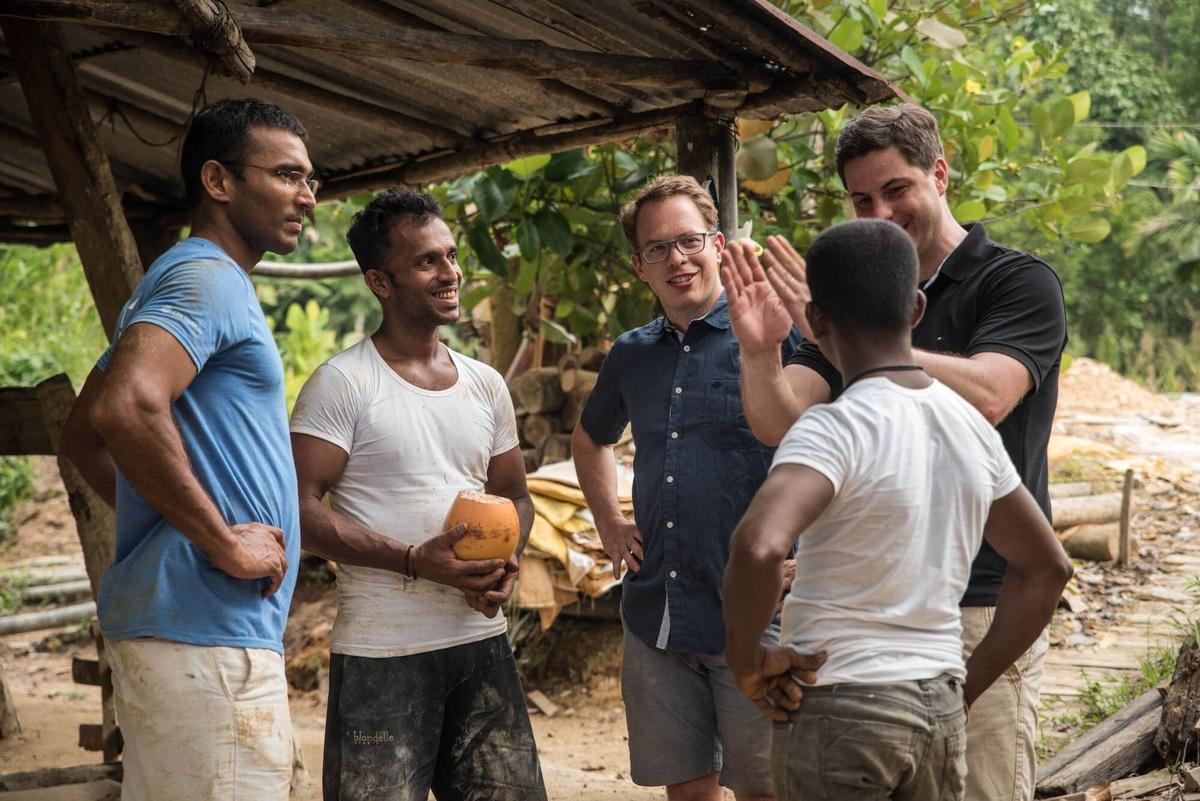 The sapphire specialist Ceylons from Munich offers high-quality gemstones and stands for transparency and sustainability. However, its own processes were neither clear nor fit for sustainable growth. With Xentral, the founder duo put the finishing touches on their business processes.

Table of contents
A hobby becomes a B2B start-up
Vault instead of warehouse


Standard software instead of in-house development


Keeping track brick by brick


Outlook: Fair gemstones for all
Peter Janowski and Leander Schorr have been dealing with gemstones for more than 15 years. Personal friendships to Sri Lanka, several trips to the country in South Asia and their growing knowledge about the origin and mining of sapphires form the roots of Ceylons.


A hobby becomes a B2B start-up
Peter and Leander founded Ceylons in 2016 with the aim of making the gemstone market more transparent and ethically fair. They also wanted to contribute to the sustainable mining of stones. The two already had the idea during their student days, during which close friendships had developed to Sri Lanka.

For the young management consultants, who studied mechanical engineering and economics respectively, the fascination with sapphires first became a hobby and finally a vocation. In the meantime, they have specialised in B2B trade with fine and fair sapphires.

In addition to the quality of the gemstones, the customers of the start-up appreciate the detailed knowledge of the founders about the origin and mining conditions of the sapphires. The stones of the start-up come directly from the mines of Sri Lanka, which used to be called Ceylon, without any intermediate trade.

From Munich, Ceylons supplies goldsmiths and studios throughout Europe, Switzerland, the UK and the USA. With their mine-to-market approach, Peter and Leander offer a welcome alternative to the usual sales channels in the market.

As a rule, gemstones pass through numerous intermediate stations before they end up in the hands - or rather on the ring fingers - of the final customer. Stones from different countries of origin are often mixed in the process.

These conditions do not meet the demands of customers: sapphire lovers want uniform colours and sizes as well as transparency about origin, treatment and mining conditions.


Vault instead of storage
Something as special as a gemstone from Sri Lanka requires special distribution channels. Ceylons relies on direct sales with field service and is represented at trade fairs. The business is based on commissioning - because each gemstone is unique and therefore needs to be examined before buying: The start-up rents out individual pieces to goldsmiths or jewellers, who select the right stone together with their customers. The other sapphires are sent back.

The stones are stored in vaults at various locations. To keep track of where each stone is at any given time, Peter and Leander first used Excel lists. Peter reports how they fared with this: "In the lists, the overview of where which product is located was completely lost and we never knew whether the lists were properly maintained."

Transparency about the inventory was thus impossible to achieve for the start-up with its return-intensive business model. The Excel lists and technical isolated solutions led to problems in the business process in several places.
High error-proneness of various processes


multiple manual data maintenance in almost every process


costly errors in stock-keeping


no direct overview of loaned goods


administration of product and address master data


laborious reconciliation of payment flows and invoices


time-consuming reporting
All in all, Peter and Leander lost a lot of time managing their data and processes, which they would have preferred to invest in more important issues and expanding their business.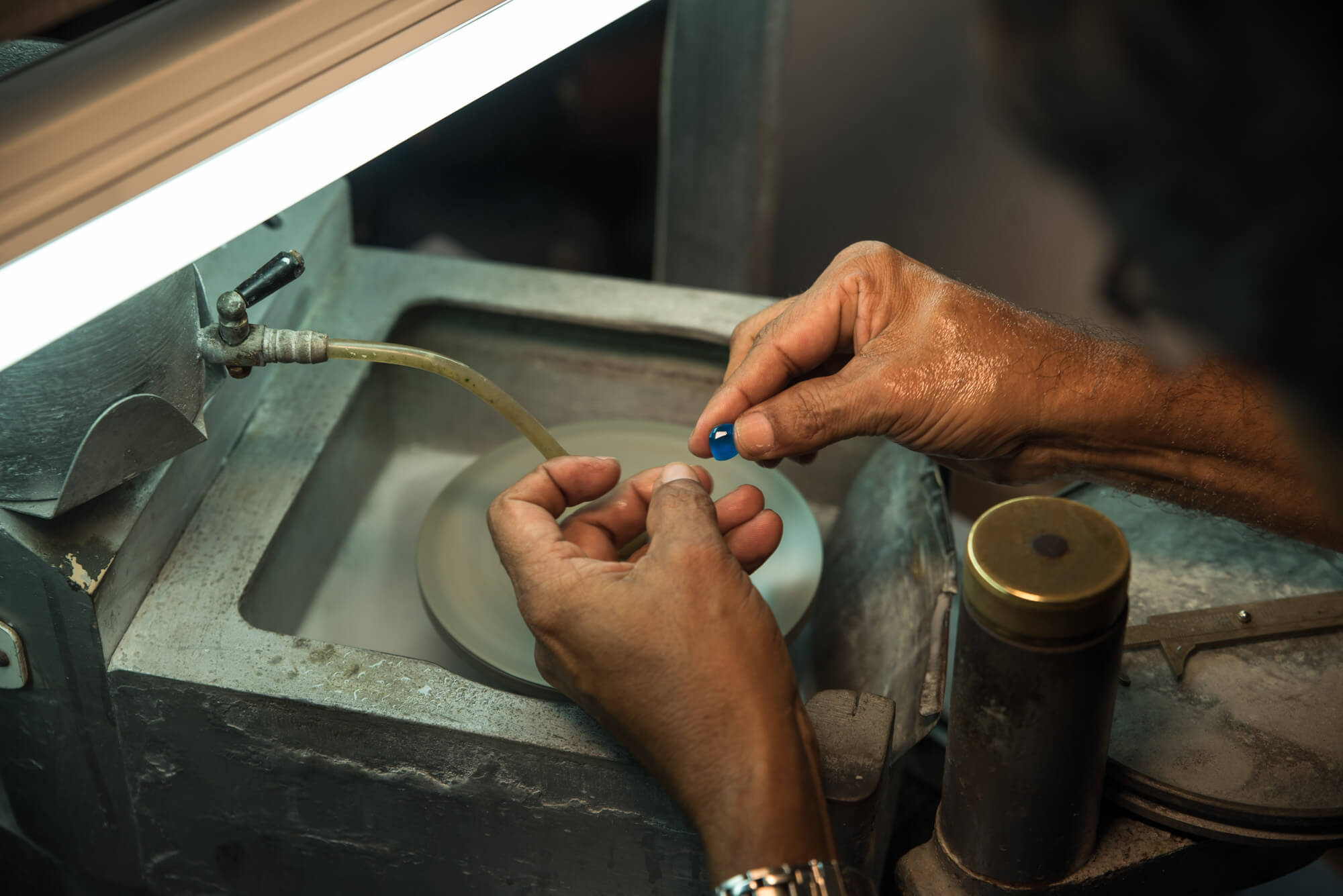 Standard software instead of in-house development
Managing a company involves organising a lot of data. "With Excel, this was immensely time-consuming and error-prone," Peter knows today. The problems grew with the amount of data. In order to solve them and to better position their business online, the founders first tested several industry-specific systems and even considered developing their own.

Finally, they sought advice from fellow founders. They kept hearing: it is better to build your business on existing software that you can adapt to your requirements and your growth rate and expand via interfaces, and leave maintenance and updates to the provider.

The founders received another important tip from an IT expert friend: he recommended Xentral to them because he uses the business software himself. So in December 2021, Peter took the time for an online demo and several meetings with Xentral. A few months later, the business was running in Xentral.


Keeping track brick by brick
The Ceylons founders were looking for a business operations software that would streamline their internal processes while supporting future growth and new sales channels. With Xentral, they found the best solution.

"We now know where our bricks are at all times and can automate processes such as returning returns to stock management and invoicing. This is a huge advantage for us," says Peter.
The ultimate guide on E-commerce inventory management
Are you able to deliver at any time - even across all channels? This is crucial for your growth, because your customers often don't forgive delays. The good news: Xentral provides you with the necessary overview and bundles all warehouse and item data in one place.


Learn
Important terms & definitions

How to manage e-commerce inventory

How to build your tech stack

Extra tips from warehouse logistics experts
Download now
Ceylon's favourite functions in Xentral
Master data management


Reconciliation of invoices and banking


DATEV connection


Interface to webshop


Automation for logistics


warehouse management


Automated dunning
"The confidence in the accuracy of the data and knowing that we are equipped for further growth with Xentral takes a big burden off our shoulders," Peter sums up the role of Xentral for his business.


Outlook: Fair gems for all
In the future, Peter and Leander plan to build a sapphire database to make it easier for their B2B customers to select and borrow stones. The database will be linked to Xentral. The Ceylons team will then only have to take the corresponding stones from the vault and weigh them to determine the carat price and invoice them directly.

The goal is to offer the very classic offline business online as well. The cross-border functions that Xentral offers for e-commerce will be particularly helpful for the founders.

With the business operations software, Peter and Leander are now ideally positioned to anchor their vision of "Fair for everyone" in the gemstone trade and the jewellery world and to live up to their pioneering role as a sustainable sapphire supplier.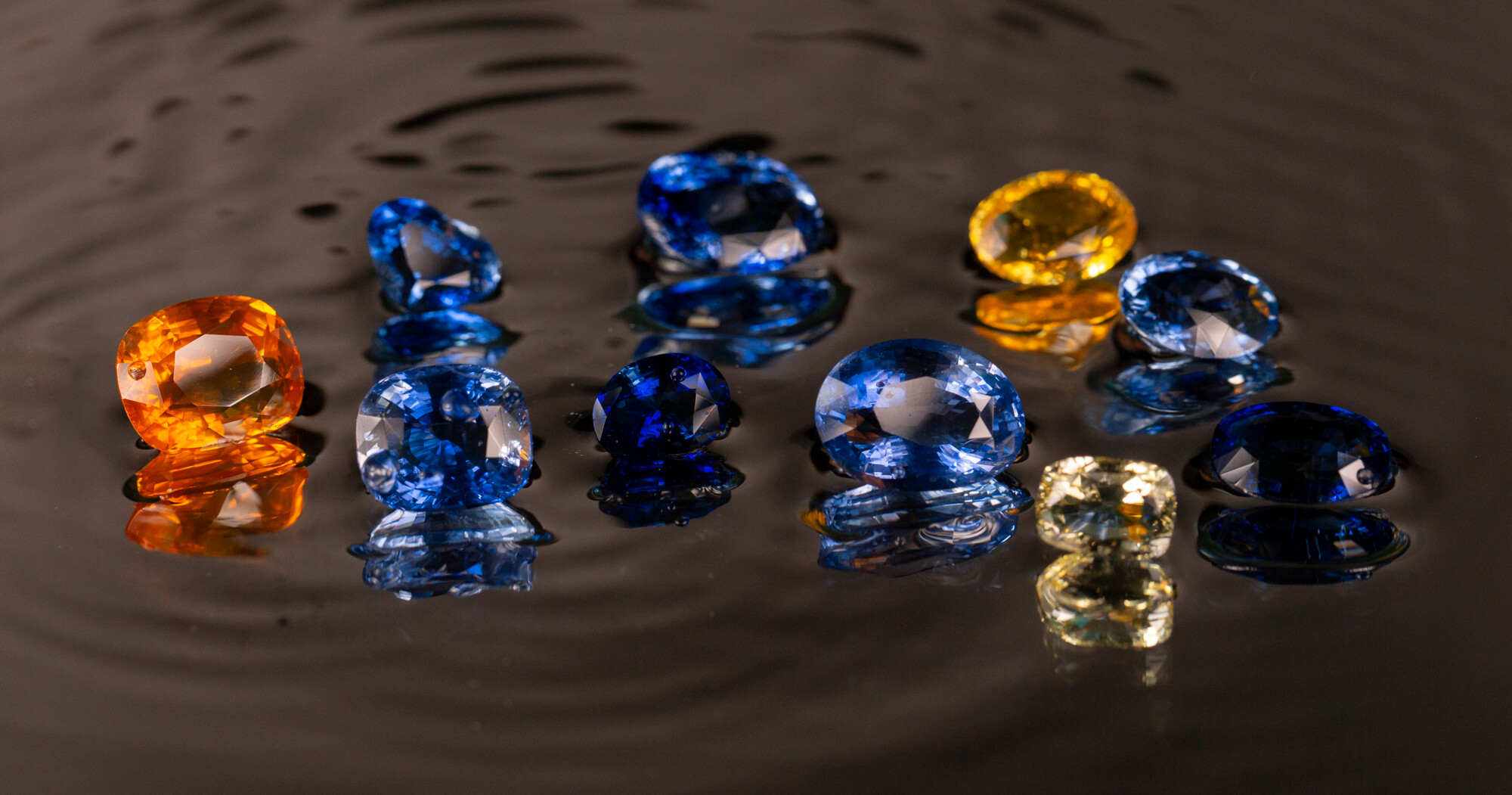 Peter's Founder Tip for your business
Finally, Peter has a tip for your business: "We made the mistake of trying to optimise the full complexity of our business in the first step of implementing Xentral. In retrospect, a step-by-step approach would have been the faster way."

This is the best way to proceed: "It is important that you are clear about the functions to be implemented. Find a consultant who can deal with the problems of your processes and then plan the step-by-step implementation in Xentral."

If you are now inspired to improve your own business operations, try Xentral without obligation. For individual questions, book a demo call with our experts. Get started now!


Profile: CEYLONS | MUNICH Janowski & Schorr GbR
| | |
| --- | --- |
| Founded | 2016 |
| Employees | 5 |
| Website | |
| Xentral-Impact  | Full transparency in picking |