e-food marketplaces: How to sell your food products at Amazon, Kroger, etc.
To list your food products on e-food marketplaces like Amazon, you need to follow a few guidelines and regulations beforehand.
25. Juli 2022
Elisabeth Meyer
4 minutes reading time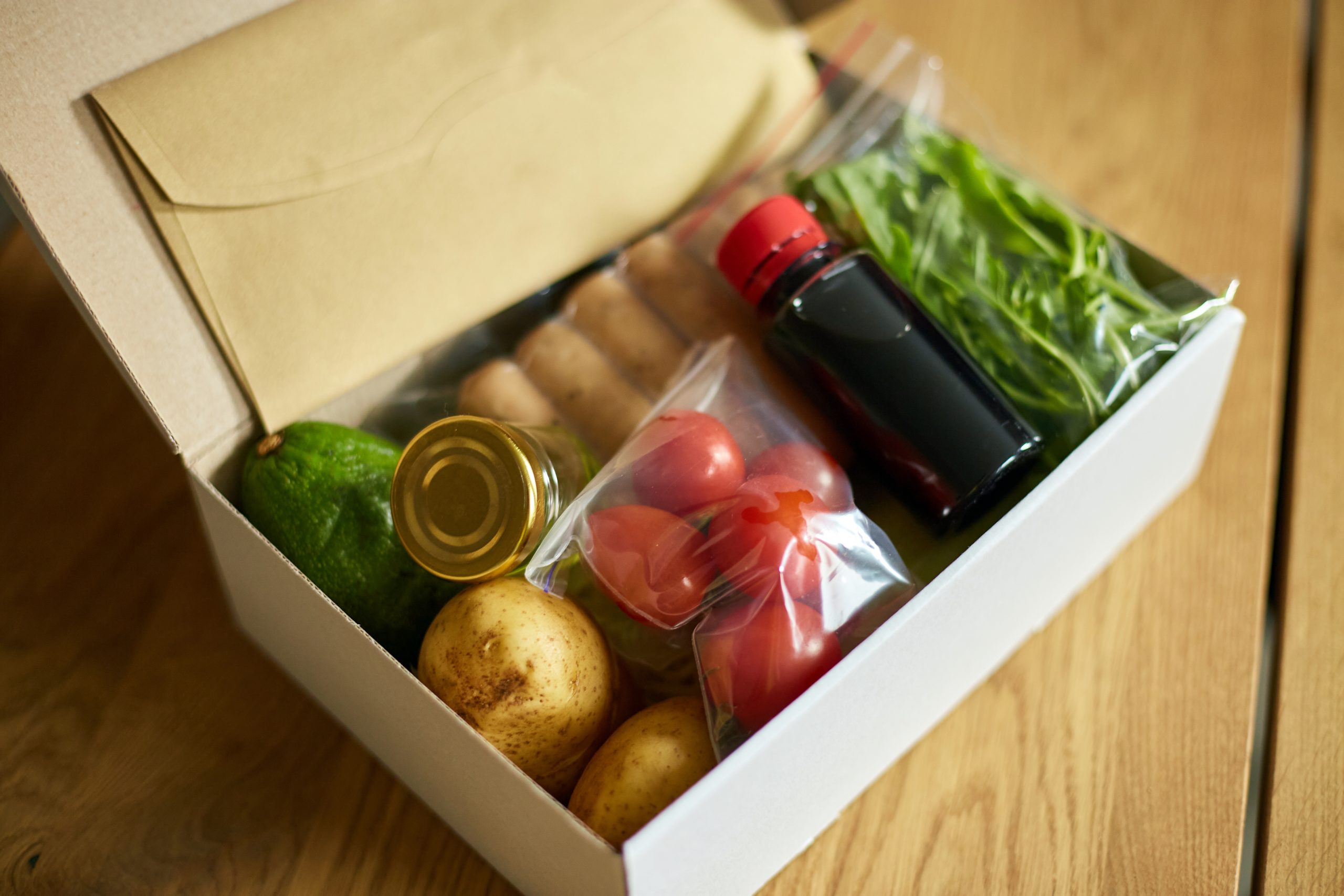 The e-food market is booming. This can be seen for example from a study by German trade journal Handelsblatt that examines the growth in online food sales in Germany:
In the first quarter of 2020 alone, overall online food sales increased by 84.5 percent year-on-year. This amounts to sales of €666 million – and the market is still booming!
If you want to benefit from this trend, you need to sell your own food products on e-food marketplaces like Amazon, Kroger or Instacart. This is very likely to boost the sales of your e-commerce company enormously.
To do so, however, you not only have to meet the specifications of the individual e-food marketplaces but also need to gear your work processes to the new requirements.
Why e-food marketplaces are the number one choice for selling food online
Selling your food products on an online marketplace is a great idea that will take your e-commerce company to the next level. This is demonstrated by companies like Feneberg, who have moved away from running their own online shop and towards e-food marketplaces like Bringmeister instead.
An e-food marketplace offers you the following advantages:
It's easier to reach potential customers

You spend less time and money on logistics and/or shipping

You can use the e-food marketplace's infrastructure

There are less additional advertising costs
 

The key advantage of an e-food marketplace is that you can use the marketplace's infrastructure and don't need to set up your own. As well as this, you're not only more visible for customers, but they also trust in the quality of your food products right away.
Conditions set by e-food marketplaces like Amazon or Kroger
If you have your sights set on selling your food products on an e-food marketplace like Amazon, Kroger or Instacart, there are a few conditions you need to bear in mind. In doing so, you can make sure that the marketplace ends up selling your products and that you reap the benefits.
These specifications relate to the purpose, freshness and safety of product packaging. They also make sure that the use-by dates are clearly indicated and that the product pages are set up as required.
These requirements vary from provider to provider. Your best bet is to research them on the website of the relevant e-food marketplace. To give you an example of what kind of specifications you can expect, we will show you what Amazon requires of food providers.
Packaging requirements
Amazon must ensure that the food products sold via its platform are safe. It does so through the following specifications:
Products are correctly packaged and sealed and are free of any damage

Packaging must comply with quality and safety standards

Packaging must also be intact when shipped

Clear information must be provided regarding net weight, use-by dates, dietary factors and food allergens

Product packaging must bear the name and address of the packaging company
These conditions must be met when packaging and shipping food products. These are mainly to ensure that the food arrives in good condition and does not constitute any kind of health risk. This is because Amazon is ultimately liable for any damage suffered by customers as a result of third-party sales.
<