What is an eCommerce Solution and How Can it Help Your Business?
Learn about your opportunities
26. Juli 2022
Elisabeth Meyer
7 minutes reading time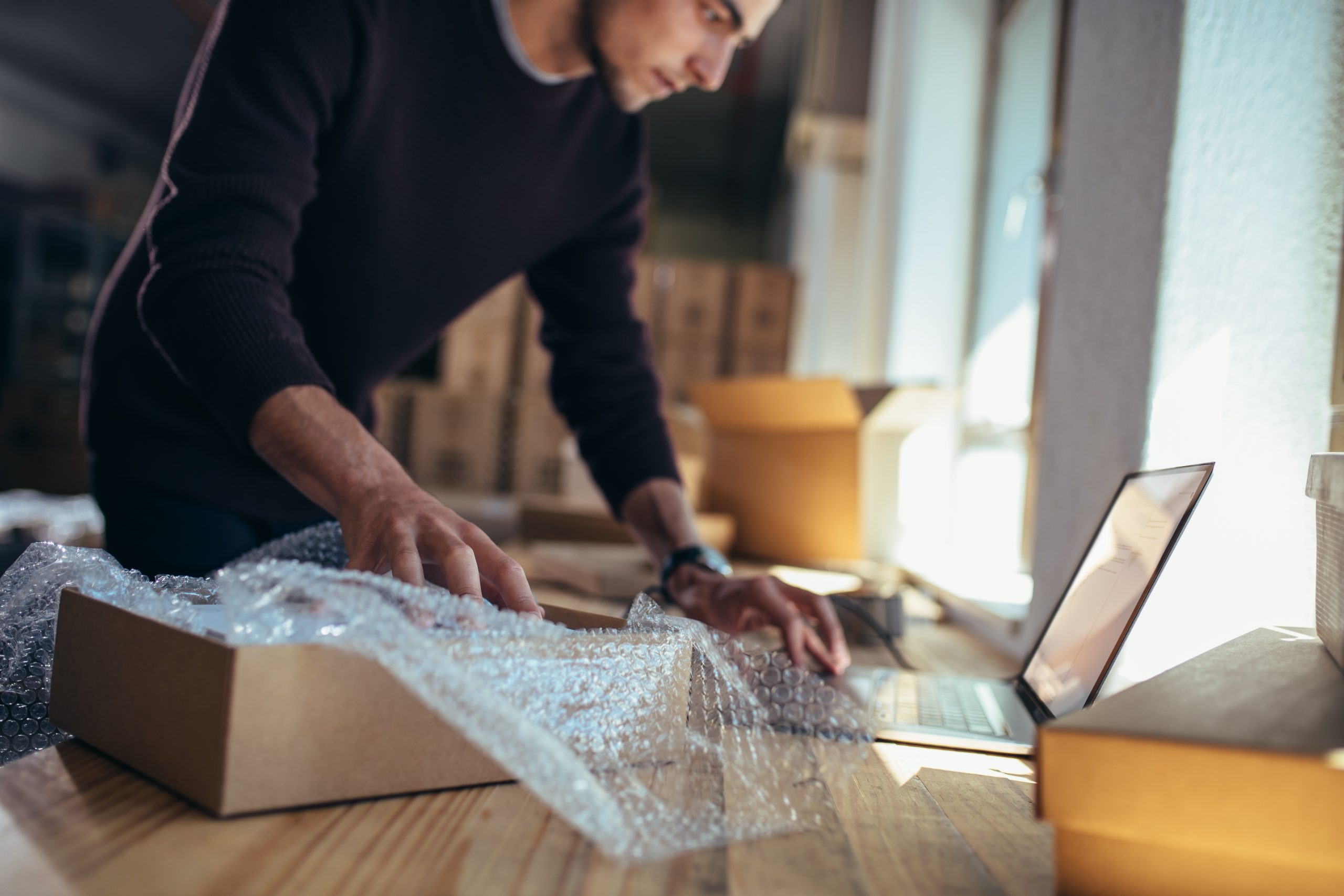 If you're reading this, you're probably all too aware of the dazzling array of eCommerce software solutions on offer to small businesses. 
While you realize the need to invest in this technology, the language used to sell it is confusing and the thought of making an expensive mistake is intimidating. But customers are unforgiving of clunky sites and slow delivery times. 
Luckily, once you get past the technical language, the solutions themselves are not that hard to understand. 
We'll walk through the main eCommerce solutions for small businesses, providing you with a guide that will help raise your eCommerce game.
What is an eCommerce Solution?
Simply put: An eCommerce solution is a piece (or several pieces) of software that allows you to sell products online. 
Behind this deceptively simple definition lies a complex and involved world of platforms, packages, stacks, and kits. We'll get into the details of this later on, but for now, it's helpful to think of online retailing as having two main parts: 
The part that the customer sees – Your site, mobile app, etc. This is sometimes referred to as your storefront or the frontend.

The behind-the-scenes plumbing that makes your site function (the payment processing, catalog record keeping, etc. Often this is called the backend).
An eCommerce solution is the totality of these behind-the-scenes, backend processes.
These backend functions can be further broken down: 
The services that facilitate on-site eCommerce (cart, payment, etc).

The services that deal with the logistics of goods delivery (order management, routing, shipping, restocking, etc).
Just as the companies selling their products online range from giants like Home Depot and Target, to sole traders selling their homemade products through a Wix site, eCommerce solutions range in scale and scope. 
All of the following can be considered eCommerce solutions:
Plugins – Many small-scale merchants (and some larger ones) use a plugin like WooCommerce (built for WordPress sites). It will provide you with basic functions like secure payments and some shipping options for free, plus premium features as add-ons. It can be added easily to your site and is a good solution if you want to get up and running quickly.

Online Shop Provider – From Shopify to Shopware and WordPress to Wix, there are plenty of ways to get your online store up and running quickly. These platforms provide an easily accessible entry point to the world of eCommerce, and have become incredibly popular due to their low bar for technical know-how. You can easily move around and swap out content until you and your customers are happy. These quick online stores are great to get you up and running, but will not provide you with all the shipping, order management, inventory, and administration functionality you will need if you're serious about scaling an eCommerce business. Once you're out of the starting blocks you'll need to complement your online store with more advanced software.

ERP (Enterprise Resource Planning

) – If you're looking to scale significantly you might need something a bit more advanced than a simple plugin to handle payment processing. eCommerce solutions don't just facilitate onsite order processing, their remit extends to order management, inventory management, and making decisions about which fulfillment centers to ship goods from. Good ERP software can automate many of these processes – saving you time and money. 
eCommerce vs eCommerce Solution: How Do The Two Work Together? 
eCommerce is the general term given to any activity that involves buying or selling over the internet. 
An eCommerce solution is a tool or set of tools that will help an online store achieve its goals, scale, and advance its brand, the less you use the leaner will be your work and scalability. For example, if you're planning an advertising campaign that will bring you 10x the amount of site visitors each month, you'll need an eCommerce solution that can handle the increase in volume and will stop your site from crashing under the weight of traffic.
An eCommerce solution will also help you sell across different channels and marketpla