How an ERP Software can Improve Your Brand's Customer Experience
Happy Customers For A Flourishing Business
26. Juli 2022
Elisabeth Büschler
7 minutes reading time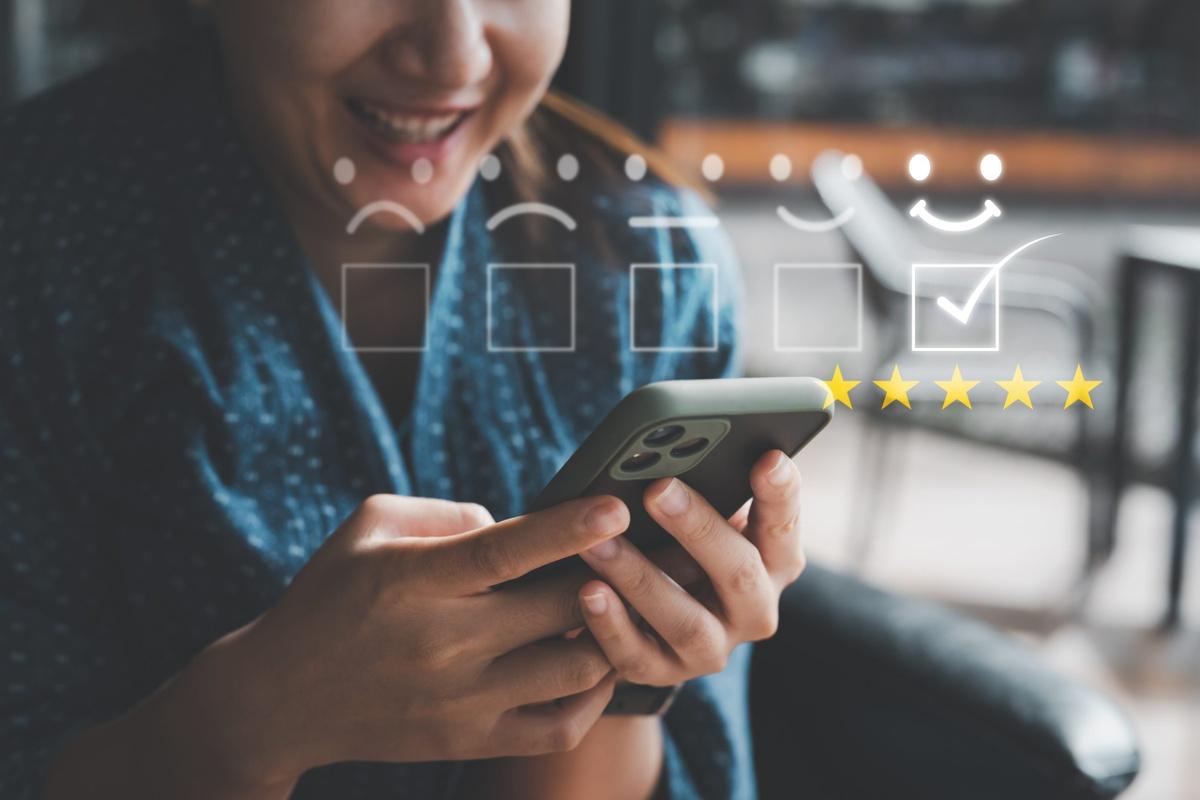 Customers today have high expectations. They want access to products and services no matter where they are, what device they're using, or the time of day. They want information and answers to questions on demand, with the ability to check on the status of orders, get help, and make account changes on the fly.
For businesses of all types, creating a customer experience strategy is crucial.

What is Customer Experience?
Customer experience is the collective impact of the interactions that your customers have with your business. It's the totality of engagements at all levels. Those experiences include the navigation of a company's website, discussions with customer service, accuracy of delivery information, and the receipt of a product or service purchased.
Everything related to your company can influence customer experience. That's why excelling at customer engagement is essential for business success.
What are the Six Pillars of Customer Experience?
There are six pillars of customer experience. Think of these principles as the building blocks of excellent customer experience; achieving them leads to better brand loyalty, increased customer satisfaction, and better "viral" marketing, such as word-of-mouth support, customer reviews, and recommendations.
Integrity
How trustworthy is your business? Integrity involves creating trust in your customers and being trustworthy in your actions. Creating trust means you exhibit behaviors that demonstrate reliability and a focus on beneficial outcomes for both your customer and you. It starts from the first moment a customer engages with your business and must be nurtured throughout the relationship as it can be lost quickly.
Expectations
When your business is able to provide a level of service that meets or exceeds customer expectations, you have a decided advantage. Setting clear expectations with your staff about what needs to be done in order to successfully serve customers ensures a positive customer journey. This also involves transparency and honesty in your engagements with both employees and customers.
Time and Effort
While customers do expect quality engagements, they also value their time. Provide convenient and efficient transactions with your customers. Make it easy for them to do business with you by finding ways to reduce the costs, time, and effort of your engagements.
Resolution
No matter how well-intentioned a company may be, things are going to go wrong. The best companies, however, are those that handle these matters expertly. Resolving issues quickly, consistently, and reliably can turn what appears to be a negative experience into a positive one. These times are also an opportunity to assess business processes to ensure problems are not repeated.
Empathy
Successful companies are those whose employees can put themselves in their customer's shoes and act accordingly. Foster your team's ability to see the world through the lens of your customers. Understanding their priorities, needs, or any challenges and obstacles they might face will support the development of sufficient solutions. Empathy is a powerful means of gaining loyalty.
Personalization
Customers crave personal attention. That means knowing your customer's needs, wants, and history with your business. Doing so lets you tailor experiences that are unique to them.
What is Considered a Good Customer Experience (CX)? 
The customer experience can be shaped, for good or bad, by even seemingly minor interactions.
A good customer experience is one that achieves the customer's ideal outcome (or does so as closely as possible) with minimal friction throughout the process. A positive CX is one where the customer comes away feeling heard, valued, and goes above and beyond what competitors would do. 
When improving your business's customer experience, consider the following: 
Practice social listening in order to gather invaluable customer feedback across social media, surveys, and reviews left on your site. 

Provide a clear on-site user experience so customers can easily access the information they need to troubleshoot a product as well as contact an employee for live support.  

Develop ways to collect significant amounts of customer feedback, analyze it, and use it to gain a better, deeper understanding of your customers.

Implement a Voice of Customer (VoC) program. 

Conduct a client experience audit.
On the other hand, it doesn't take much to create a bad customer experience. Be aware of the following ways companies can potentially lose customers:
Employees are not attuned or indifferent to customer needs.

Questions and issues go unresolved.

Long wait times.

Lack of human engagement and too much automation.

Generic service that's not personalized.

Employees who are rude or angry.
The contrasts between good and bad customer experiences are evident. Knowing how to improve customer experience takes a commitment and can be enhanced by technology.
What Impacts Customer Experience?
Customers will talk about their experiences with your company, especially if those engagements are very good or very poor. A great CX often boils down to attention and treatment, including: 
How well customers are treated. 

If they feel heard.

Whether feedback is valued and acted upon.
The actions of your business are directly correlated to customer experience. Develop a comprehensive approach to improving customer experiences, from training and evaluations of employees to the technologies deployed during day-to-day operations.
How ERP Can Improve Customer Experience
Enterprise resource planning (ERP) solutions are a powerful way to connect systems, data, and people. ERP integrates the management of key business processes by linking functional areas such as sales, marketing, customer service, finance, human resources, and manufacturing.
With ERP solutions, business silos begin to disappear. Employees work from a unified set of data and have integrated systems that link, track and report on functions and business processes.
Implementing an ERP solution is a way to build workflows, processes and collaborations that lead to better customer experiences.
5 Ways ERP Enhances Customer Experience
Here is a closer look at some of the ways that an ERP solution benefits your customer experience goals.
Effective Inventory Management 
An ERP solution helps organize inventory and stock, resulting in faster order fulfillment and deliveries, and allowing your business to keep up with customer demands. 
ERPs automate key elements of inventory and warehouse management. An ERP can track inventory turnover, allowing you to automate inventory purchasing while providing insights on restocking frequency and quantities while adjusting for seasonal or regional demand variances. Inventory management lets you categorize parts and products, see and respond to inventory surplus and improve forecasting, planning and relationships with supply chain partners.
Provide Transparency Across Teams
An ERP lets your business integrate tools across multiple areas or deploy the same tools across business units. Both cases allow for a single source of truth, with data collected by each area available. Transparency across business teams leads to better internal understanding of needs, challenges, and opportunities for collaboration and problem-solving. Real-time dashboards and reports let employees identify and solve problems faster, leading to better outcomes internally and externally.
Gather Customer Data 
Data is the driver in ERP solutions. Collected data can be easily shared across teams to support a deeper understanding of customer behavior and needs. Data provides your company with the opportunity to analyze valuable customer feedback and gain insights into what improvements need to be made.   That synergy leads to a better understanding of how to serve customers best and increase customer retention.
Secure Competitive Pricing 
ERP solutions allow your business to automate its eCommerce production processes. Connecting ecommerce sites to inventory systems, accounts payable and receivable, customer service, and sales lets your teams work more efficiently and saves money through cost reduction. You'll be able to sell quality products and services at a competitive price that customers are expecting and willing to pay.
Efficient Customer Returns or Order Changes 
With integrated customer service, inventory, sales and finance operations, an ERP helps simplify customer returns, order changes and other customer issues. Resolve these irritations for customers efficiently and accurately to build customer trust.
At Xentral, we provide businesses with fully integrated, cloud-based ERP solutions that delight customers and provide excellent experiences. Combine your back-end business systems and processes with a unified ERP solution that automates, simplifies and transforms your business. To learn more about Xentral, book a demo today.