Internationalizing companies: 7 tips for your food start-up
Guide for your Business Expansion
26. Juli 2022
Elisabeth Büschler
9 minutes reading time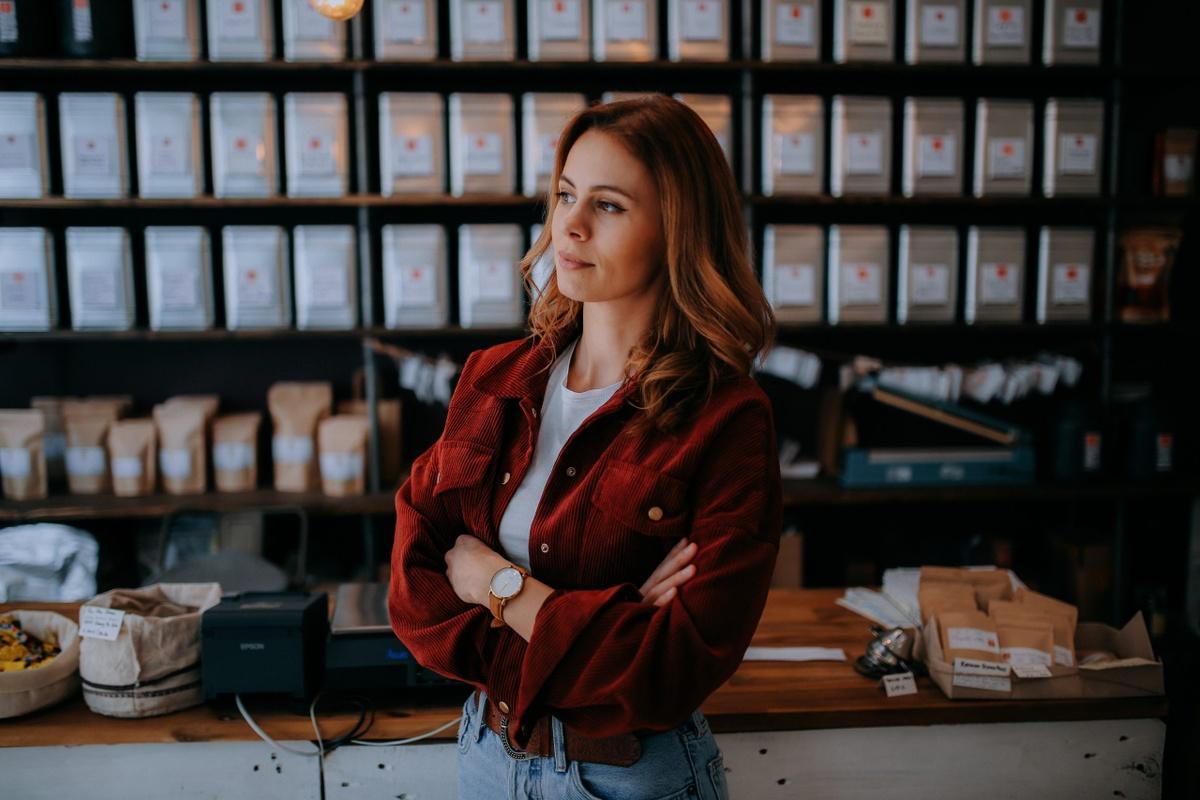 Planning to sell your products abroad? Particularly in the food sector, there are a lot of things that companies need to bear in mind. Here, we will show you how – as a business owner from the USA or the UK – you can expand internationally while also dealing effectively with challenges such as EU VAT.
But is international growth something that your food start-up should be aiming for in the first place? If your business is based in the USA, moving into the international market is almost inevitable: Of the 300,000 or so US firms doing business abroad, 98% are small and medium-sized companies (SMEs). So if you have your sights set on internationalization, you're in good company.
UK start-ups that are aiming to grow (and even obtain unicorn status) also need to grow internationally – and to do so as soon as possible. After all, the potential for securing new customers and increasing growth at home in the UK is limited compared with the USA.
A particularly exciting market for your food start-up might well be the EU, where 22% of consumer spending is on food and beverages. This is more than Europeans spend on anything else apart from housing and energy.
Why are food companies becoming more international?
There are lots of good reasons for selling your product abroad. For instance, it might offer your food business the following advantages:
Better sales potential

Breaking into new markets

Reaching more customers

Saving costs by sourcing more cheaply from abroad

Learning from customers, competitors and trends in other countries
Incidentally, no business is so small that internationalization is out of the question. It can even be an advantage if you serve a particular niche or are just starting out. The important thing is to prepare the move into international markets very thoroughly indeed.
This is because, needless to say, it also involves challenges. Although very promising in terms of potential sales, the heterogeneous nature of the European market means that there will be lots of different languages and cultural differences to contend with.
Challenges associated with internationalizing companies
The greatest challenges that SMEs may face on the road to internationalization are:
Language barriers

Cultural differences

Country-specific legislation

Taxes and foreign currencies

Adapting processes for international markets
The obstacles to be overcome in cross-border e-commerce are especially challenging for food start-ups. As well as the aforementioned points, you need to comply with strict food safety regulations when exporting food and beverages. If you want to sell food in the USA and in several countries in Europe and Asia, you have to get to grips with the regulations of each individual target market – and it's up to you to comply with them all.
7 tips for internationalizing your food business
Planning to seize the opportunity and sell your food products internationally? The most important tip for start-ups is: Assume that you will be successful and gear your business towards growth and internationalization as early as possible. Even if you're not planning to make that move until a few years' time, you should always have the option in the back of your mind from day one.
This means that you'll be able to lay the foundation for many processes early on in preparation for what is to come. This will save you lots of work later on and will give you greater flexibility once your business is up and running.
And here are a few more tips that you should bear in mind:
1. Analyze markets and legal requirements
Even though this step is self-evident, it's one where many start-ups fall down. If you want to sell internationally, you need to analyze your target markets and your competition in great detail. Legal conditions and regulations are an especially important part of this research. In particular, US companies looking to expand towards Europe will encounter sizable cultural and legal differences that often vary from country to country as well.
If you do your homework, you'll know which processes you might need to invest more time in so that they work seamlessly on another continent as well. This analysis might take a little more time but will save you a lot of money later on. Because if you keep to the rules of export markets, you'll avoid fines and costly errors.
Example – food business
There are major differences between the USA, the UK and continental Europe when it comes to food safety, packaging and labeling. For instance, this concerns warnings and information on minimum shelf life, nutritional value, allergens and country of origin, but also on the use of specific ingredients. Even though there are general regulations that apply for EU member states, some countries have additional specific laws that might apply in your case.
Example: Nutri-Score
The Nutri-Score nutritional rating system is recommended in countries such as France and Germany, but it is not mandatory. If you want to use it for your packaging, you need to register with French public health organization Agence nationale de santé publique.
So you should get up to speed on the laws in your target market – but also on the opportunities that exist for you. For example, Germany Trade and Invest (GTAI) has published a report on the food sector in Germany. UK start-ups can obtain information from the British Chambers of Commerce, while US businesses can approach the U.S. Chamber of Commerce or the International Trade Administration.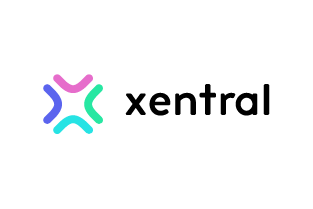 The ultimate guide on E-commerce inventory management
Are you always able to deliver - even across all channels? This is crucial for your growth, because your customers often do not forgive delays. The good news: Xentral gives you the necessary overview and bundles all warehouse and article data in one place.

Learn:
Important terms & definitions

How to manage e-commerce stocks

How to build your tech stack

Extra tips from warehouse logistics experts
Download now
2. Adapt your online shop
If you want to internationalize your online shop, you need to have your content and product descriptions translated into the relevant languages. You'll also need to comply with the target market's regulations regarding distance sales. For example, there are country-specific differences regarding the information you need to provide on data protection and the credits and legal information on your website, etc.
3. Verify funding opportunities
Cross-border expansion is not something that you necessarily have to finance all by yourself. Find out about the funding opportunities that are available in your homeland – such as the Internationalisation Fund in the UK.
If you are internationalizing your business, you may be eligible for investment opportunities that your home market does not offer. Many governments around the world actively assist foreign companies that want to invest in their country. In Germany, for example, the GTAI has this function.
4. Find partners
A major project like expanding into overseas markets is much easier if you have a partner at your side. For instance, these might be local start-ups that can help ease your move into their home market. Having international employees from one of your target markets on your team can also provide you with valuable insights.
5. Think big, start small
As a start-up from the USA or UK, you have one additional advantage: There are quite a few target markets where language barriers are minimal – Canada and Ireland, for example. These target markets have their own legal peculiarities but do not pose a problem from a language perspective.
The benefit for you: You'll be able to brave international territory and gain important experience, get to grips with laws and customs conditions, optimize processes and then set your sights on other markets around the world.
6. Be wary of VAT
VAT is a thorn in the side of any company seeking to establish itself internationally. However, since July 1, 2021, things have got quite a bit simpler in the EU at least. Previously, US and UK companies selling their wares in the EU were liable for VAT in the target market, which in turn required them to register for this. In many cases, however, many never actually registered.
The new rule is that VAT is now charged on all goods from the first cent onwards – doing away with the tax-free amount of €22 – while the import turnover tax has been abolished. With the new Import One-Stop-Shop (IOSS), you can pay your taxes for registered distance sales automatically and only have to register in one country. Please note, however, that this does not apply for alcoholic beverages.
For a general introduction to VAT in Europe, we recommend our white paper on the One-Stop-Shop.
7. Use software
The more markets you want to break into, the more important it is to have tools that allow you to automate processes and keep track of your business. An ERP system can look after many of these functions, freeing you up to concentrate on growing your business and making it easier to comply with legal requirements in your home and export markets.
Keep track of VAT and laws with Xentral
While the new IOSS makes life much easier for food start-ups, you still need to understand the basics to begin with. Look at this as an advantage – after all, your competitors will have to familiarize themselves with the requirements as well. And the sooner you're up to speed with IOSS, the better.
The easiest way to use the IOSS for your business is with the help of an ERP system. Xentral offers an IOSS module that automatically monitors your distance sales for you and shows you which orders are relevant for the IOSS. This means that your online shop sales to foreign markets will always be tax-compliant.
And if you want to combine Xentral with Taxdoo, you can reduce your VAT-related workload by 80% without the hassle of back payments. This will ensure that you have more time and money to scale your food business and to focus on international growth.