How Meine Orangerie Blossoms With Xentral
Why Mediterranean plants are his destiny, how his exotic venture came to be and how Xentral is helping it continue to grow & thrive, we learn from Founder and longtime plant whisperer Christoph Lindlar.
26. Aug. 2022
Farina Renken
6 minutes reading time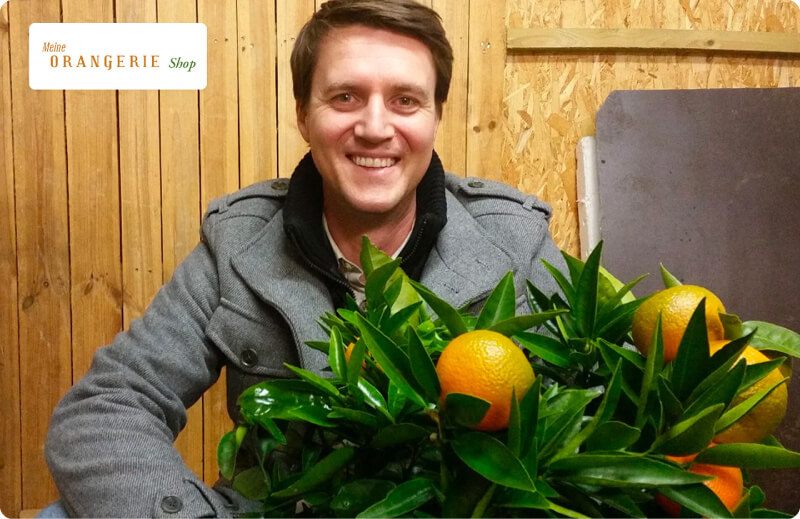 When life gives you lemons...
... make an online business out of it!
Well, the name is "Meine Orangerie", but the picture is still right - because sold citrus plants of all kinds are sold here.
Christoph's love of flora was awakened at an early age; at 14, he was already helping out in the garden center across the street and earning a little garden center across the street and earned some extra pocket money. For ten years and well into his studies, he remained true to this side job, learning the basics of the (plant) trade. Even as a graduate in business administration, he soon finds himself drawn back to greenery, but this time in the wholesale business. Flowers & plants, fruit & vegetables - he knows how to sell them. After eight years in employment he got the green thumb itch to set up his own business. And what would make more sense in his career than to use his expertise to sell tender seedlings?
A budding business
In 2014, he began his journey as an entrepreneur, initially in parallel with his main job. An online retailer for Mediterranean plants combines for Christoph his interest in trading with the bushes, trees and flowers for which his heart beats.
When Meine Orangerie began to take root and bear its first fruit, Christoph took the risk of making a radical step and focuses entirely on his entrepreneurial homegrown business.
Imported from Sicily, he offers selected plants - in the truest sense of the word, he regularly travels to Italy to personally inspect his merchandise - in a web shop. Plants are naturally fragile and delicate creatures, which must be handled with care and transported with care. A logistical challenge that requires special solutions. Left to his own devices, Christoph acts as a one-man business in the early days, supplies the various plants in his warehouse, communicates with the customers and if need be, even takes the packaged trees to the post office in his own Fiat Cinquecento.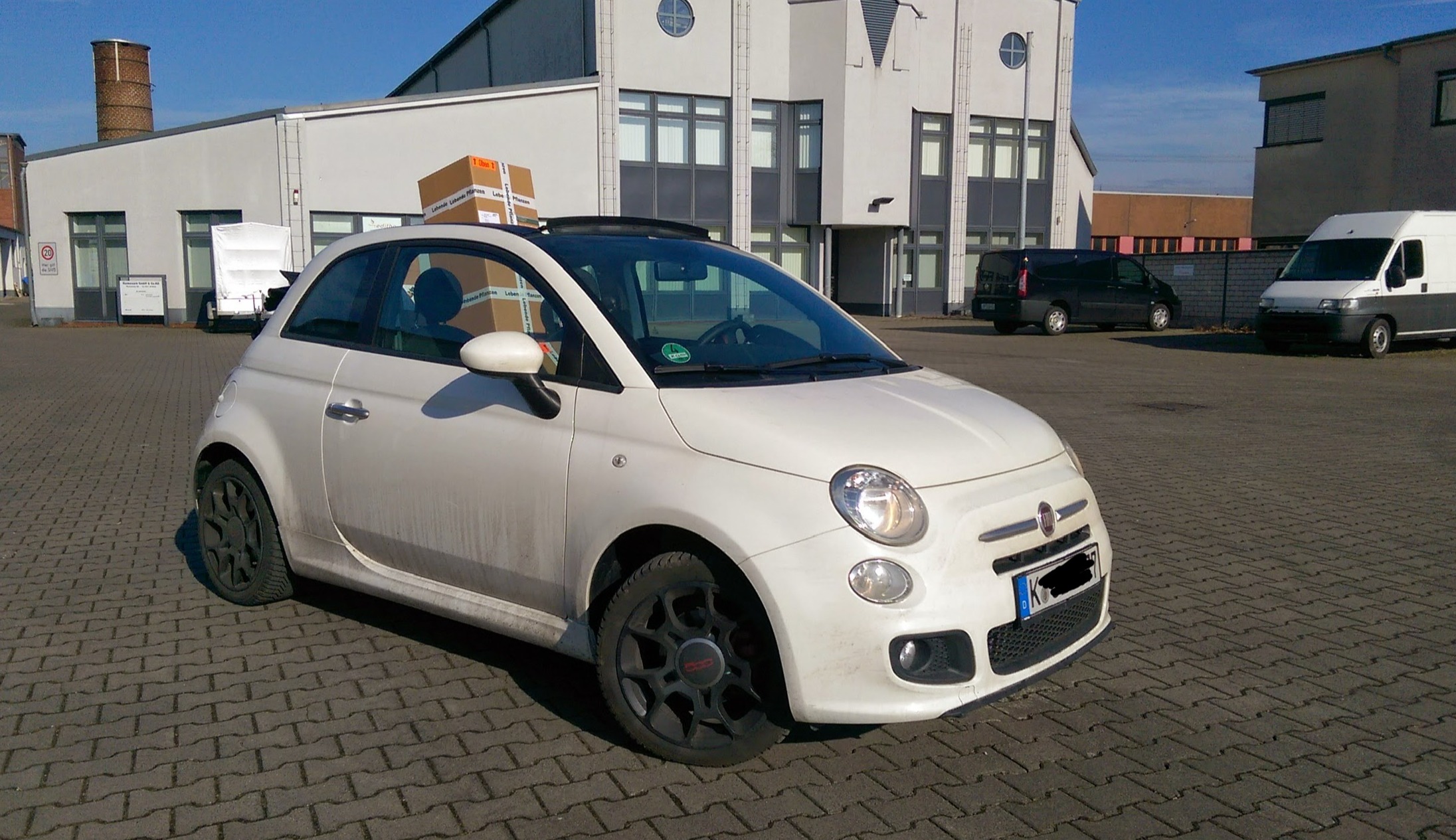 My orangery is taking off
But as his success grows, so does the company, and he now has five part-time and full-time employees to help him to ensure that hobby gardeners all over the country can get their eagerly awaited bonsai, olive and lime trees. In the office, he also receives help from his wife Dani - soon to be a full-time employee. And the trips to the post office by car have long been a thing of the past!
A climbing aid is needed
Christoph knows from the outset, thanks to his years in the plant trade, that he will not be able to do without an merchandise management system. Initially, he used the online store software Magento, but soon it can no longer meet his needs. He also used Excel, where certain functions are missing, the clarity leaves much to be desired, and there is a constant risk of being sold short because the figures are not up to date.
Stocks are wrong, purchasing is not mapped - the current solution is simply inadequate.
Also Amazon has developed into an important branch for Meine Orangerie. However, for Christoph, selling through his own online store is the ultimate. Because Amazon, always primarily focused on efficiency and automated processes, doesn't have much use for natural products that can neither be stored in the post over the holidays nor exposed to excessively cold and sometimes even have to be ordered from scratch before they can be shipped, because they simply no longer look good.
Customers of the company's own webshop, on the other hand, understand the special conditions and challenges involved in shipping living creatures - and are willing to put up with waiti