ERP for Retail
Automate your retail business and keep track of all processes
8. Aug. 2022
Elisabeth Meyer
10 minutes reading time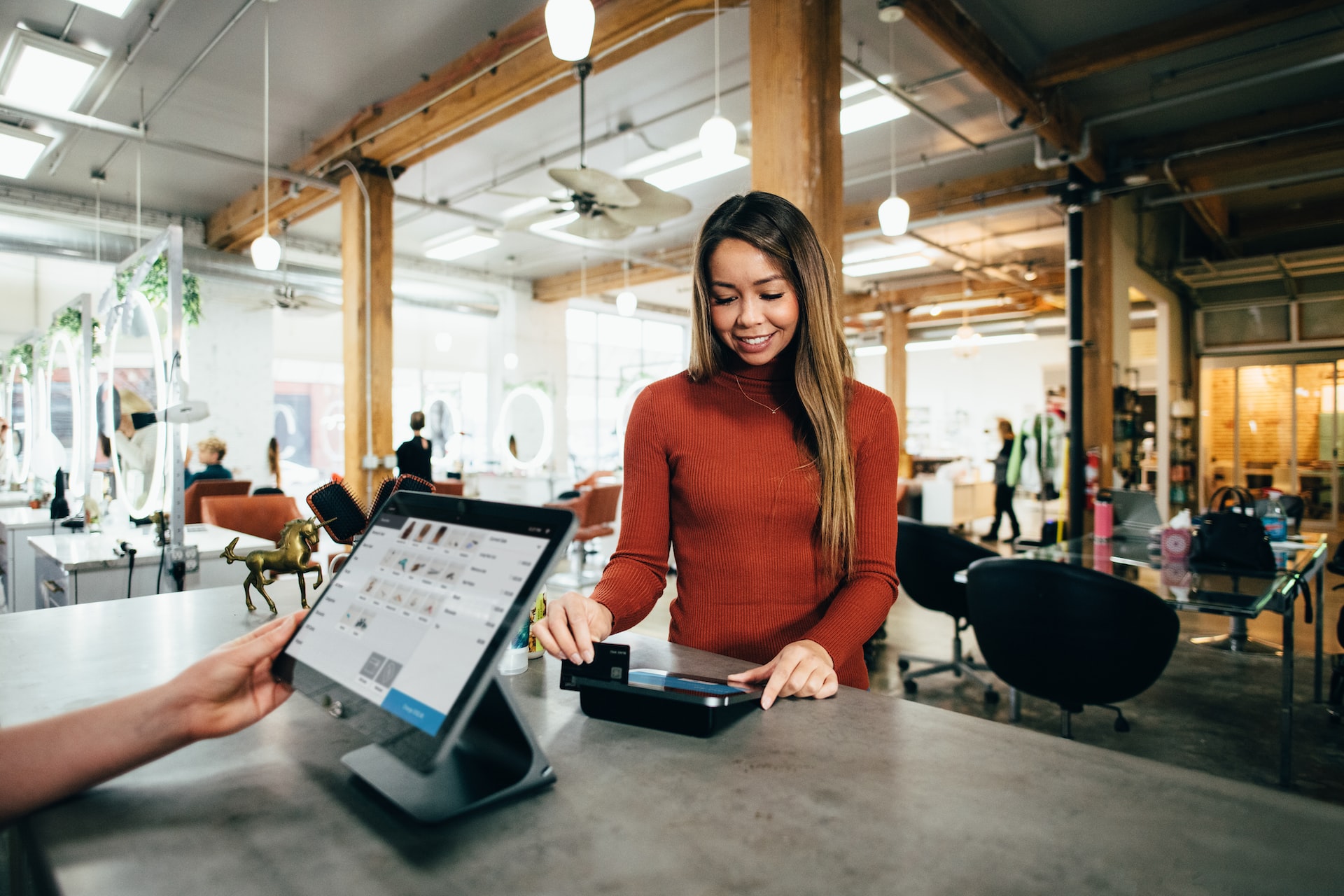 Your next strategic step? Automate your retail business!
Keep track of all orders, inventory, processes and KPIs and reduce your administrative workload to a maximum.
Whether your ecosystem is already complete or still under construction: Xentral adapts to your needs and takes your business to the next level. Automate your retail business now - easily and flexibly!
Take your retail to the next level with Xentral ERP
Flexible Point of Sale (POS)
Xentral brings a full-featured POS system to your brick-and-mortar retail business. Already have a system? Our software meets all the requirements to easily and seamlessly connect to your existing system.
Transparent and clear dashboards
Your retail inventory management always in view: The xentral dashboards show you all meaningful KPIs and information: Sales, invoices, credit notes, orders and much more. Always keep an eye on your business performance!
Automate accounting made easy
Simplify and digitize your accounting! All incoming and outgoing invoices can be pre-accounted and automatically sent to your accounting department. For you, this means: less administrative work, more time for your business.
Automated accounting is the cornerstone for your further business growth.
Key features for your professional retail business
Easily book all common payment methods
Provide your customers with the payment options they need: Whether cash payments, debit and credit cards or payments with vouchers or purchase on account - your Xentral retail software accepts all common payment methods. Ensure smooth transactions for your customers and stay as flexible as possible.
Secure employee management and logging
Clear access control: define which employees can make which transactions. Xentral ERP software automatically ensures that employees only have access to the functions they really need and logs access.
Transparent time tracking for the whole team
Your employees record their working hours in Xentral themselves - the supervisor confirms with just one click. This way you keep track of all working hours of the team and don't lose time with administrative tasks.
Document repair and service orders easily
With Xentral POS software for retail you can process repair and service orders at any time and document them easily. You keep track of all processes and all employees can easily view the current status.
Optimal sales performance through omnichannel communication
Xentral ERP software smartly connects your online and offline business: With the omnichannel software, your customers can pick up items purchased online in the store or issue and redeem vouchers for all channels. You keep the overview - in one central system. The Lean ERP from xentral makes you fit for a successful eCommerce business!
Seamless eCommerce Sales
Xentral ERP for retail connects your sales channels seamlessly: All products from store, store and marketplace are managed in one place. Work integrated with all marketplaces and optimize your business performance.
All contacts in one central place
Store and edit all your contacts in the xentral software. The ERP system for retail offers comprehensive CRM functions and links your contacts with deals, offers or even orders.
Communication and documentation in one central CRM
Send emails and letters in your corporate design directly from Xentral CRM. This way you save time and keep track of all touchpoints. Even your team knows the details with one look into the CRM.
Automatic import of orders from all channels
With xentral ERP, you can import all orders automatically. Our retail software automatically reconciles inventory for you and plays it into all sales channels. Push notifications let you know immediately which items need to be reordered. Multichannel sales is this easy!
Manage multi-warehouses and stores centrally
Which items need to be reordered or replenished? With xentral ERP for retail you keep track! Whether centralized and mobile warehouses, in-house warehouses, remote warehouses or small parts warehouses - all warehouses automatically exchange inventory data with the stores in xentral ERP.
Take your retail to a new level
Optimized shipping process - with visual order tracking
With the article forecast you avoid delivery bottlenecks in your own or in external warehouses. The