Selling your product in the supermarket: how to make the shelves of Safeway, Walmart, Tesco, etc.
For companies eager to make the move from e-commerce to brick-and-mortar retailing, having products on supermarket shelves is the ultimate accolade.
25. Juli 2022
Elisabeth Meyer
5 minutes reading time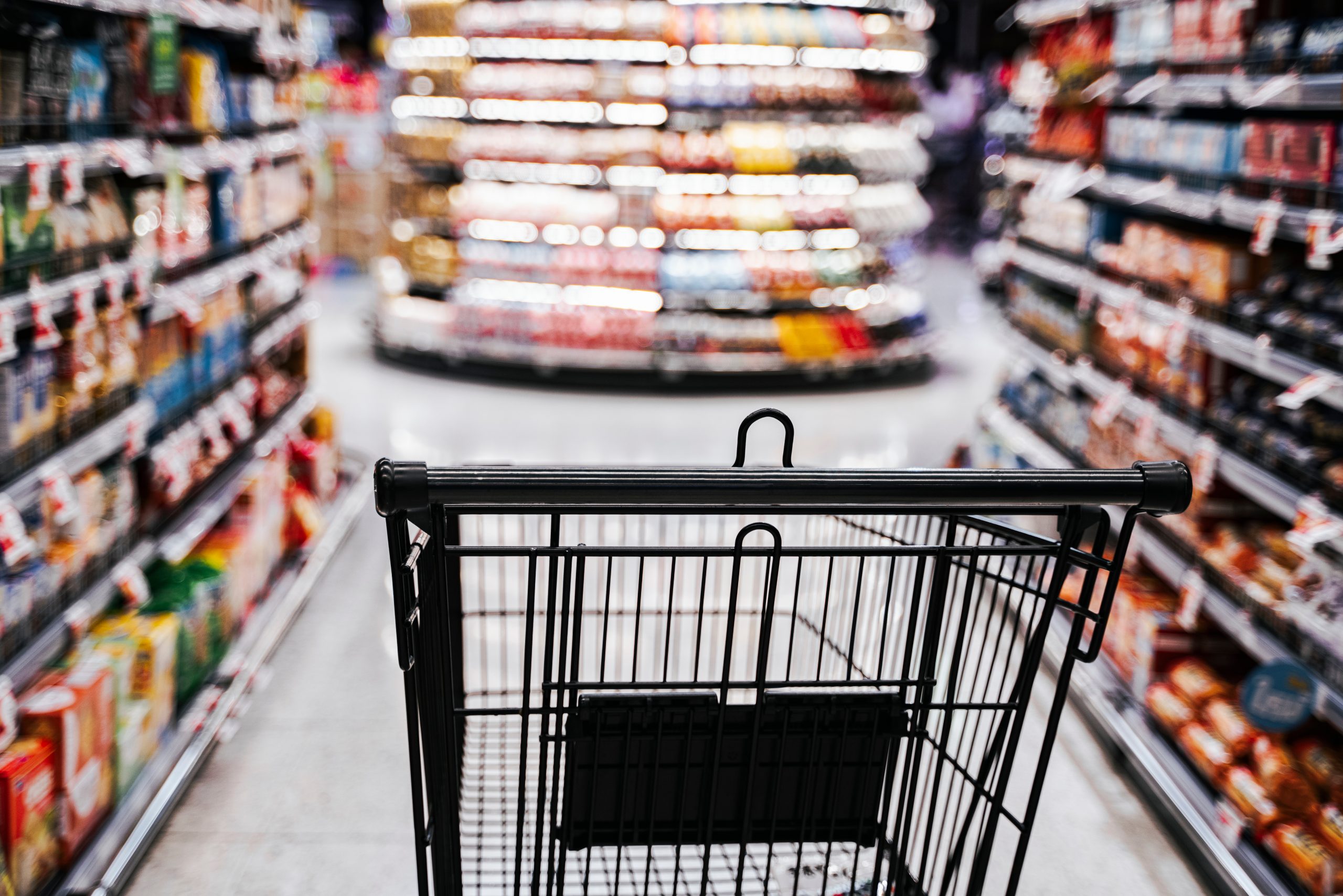 Retail sales are on the rise – according to the German Trade Association (HDE), they are growing by between one and two percent every year, making a total of €586.1 billion in revenue in 2021.
If you want to pitch your product to a supermarket like Safeway, Walmart and Kroger – or Tesco, Sainbury's and Waitrose in the UK – you'll need a clearly defined strategy.
This article explains how to ensure that consumers will be able to find your product on their supermarket shelves.
How to make your product appeal to supermarket buyers
If you don't have any personal contacts in supermarket buying departments, then you'll need to make sure your product ticks all the right boxes for buyers. To do so, you should know the two factors based on which supermarket buyers decide whether to give products the thumbs-up or the thumbs-down.
Does your product sell – or does it have the potential to be a big seller?

What do retailers earn from the product? This largely concerns the financial aspect – even though sustainability and other factors are becoming more and more relevant, they don't usually end up tipping the balance.
If you can demonstrate that your product is suitable for a supermarket and can earn them a decent margin, then you pretty much have your foot in the door already.
Most supermarkets don't restrict their assortment to major brands – with the right approach, even start-ups have a very real chance of placing their product with leading supermarkets. Demand for innovative and sustainable products in particular is continuing to grow enormously.
Three ways in which you can get supermarkets to sell your product
Before we move on to detailed tips about how to get your product on the shelves of supermarkets, you should be aware of the three ways in which products are usually accepted by supermarkets:
Sourced centrally by national buying departments: This is the case with A-list products like Coca-Cola or Kellogg's Cornflakes.

Sourced through regional buying departments: The buyers are the key people to win over here.

Sourced by the store manager/owner for a single store or a small group of (up to 15) stores: Also good opportunities for start-ups to convince the store manager.
If a product is sourced by the buying department, this is known as a listing. There are two different kinds of listings:
Optional listing: Stores belonging to this buying department can include this product in their range – but don't have to.

Mandatory listing: All stores covered by the buying department must stock the product to the full extent required.
Now that you know how things work in general, you can start pitching your product to supermarkets – with a few useful tips from us!
How start-ups can get supermarkets to stock their products
There are a few tricks that start-ups can use to secure a place for their products on supermarket shelves.
Contact the sales managers
This is no time for false modesty: if you want supermarkets to sell your product, the people in charge of sales need to know who you are.
So you need to contact them, send them your p