More Nutrition: Hungry for high performance
More Nutrition & Xentral
18. Juli 2022
Elisabeth Büschler
7 minutes reading time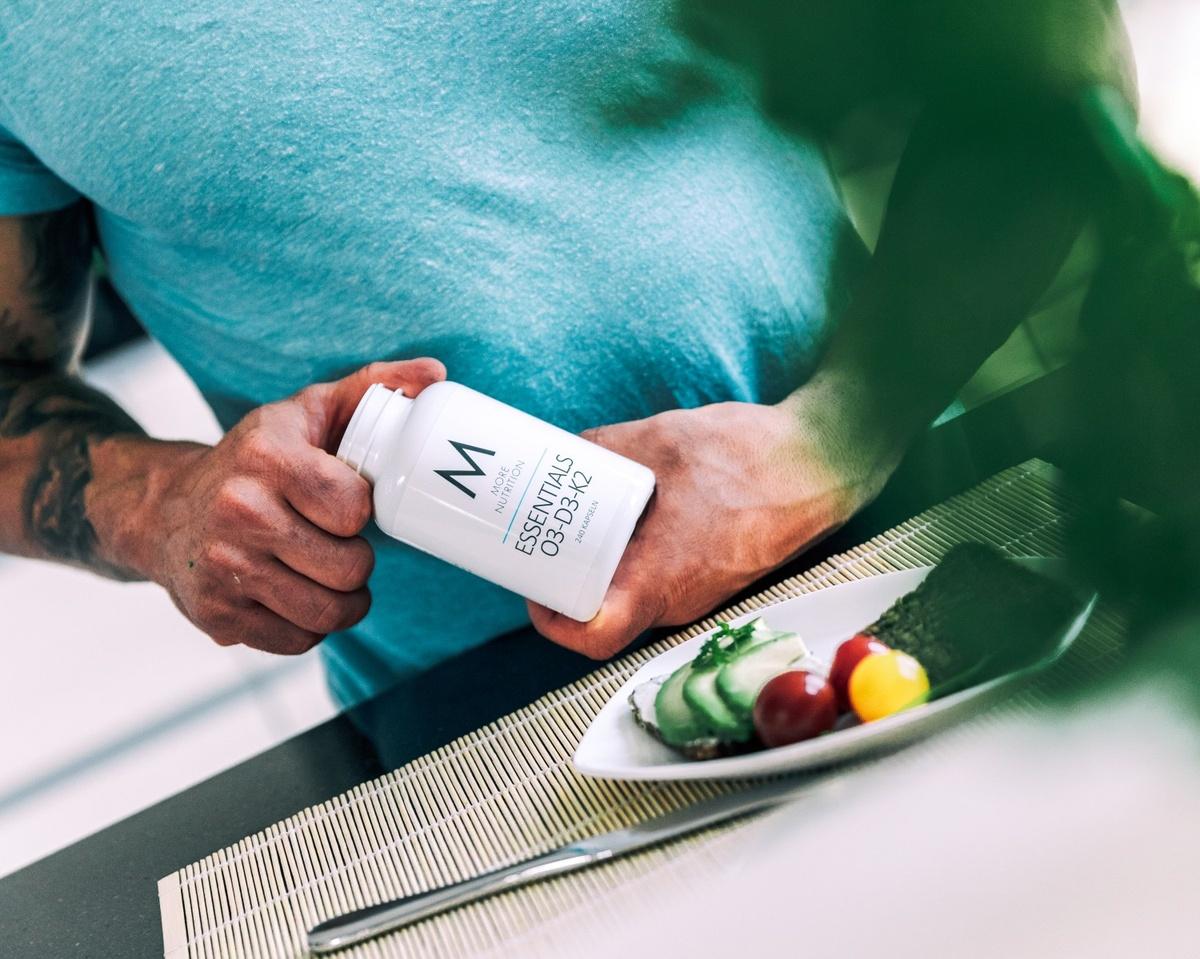 Higher, faster, further – many sports enthusiasts use nutritional supplements to achieve their ambitious goals. More Nutrition develops nutritional supplements with added value for this target group. The company has been so successful in this that it needed scalable business software just a few years after its founding. It quickly became clear that More Nutrition's challenges required highly customized ERP solutions, so the team was on the lookout for an experienced agency to implement their new ERP. They found what they were looking for in ruhr.agency, Xentral's premium partner.
More Nutrition: Science meets sports nutrition
Anyone who plays sports and is looking to perfect their diet will find numerous dietary supplements on the market these days. However, many sports enthusiasts often find it hard to tell which of these products offer real benefits and will support their training.
Experts Christian Wolf and Michael Weigl have looked deep into the topic of nutrition and have closely examined a wide variety of nutritional supplements. Their verdict is that something needs to change in the supplement industry. That's why they launched the More Nutrition brand back in 2017 alongside the #changetheindustry tagline.
Since then, they have been offering dietary supplements with scientifically proven and validated benefits. Aside from their More Nutrition Essentials product line, the founders have now 'supplemented' their online store with a low-calorie flavor powder called Chunky Flavour and numerous vegan supplements.
The challenge: Rapid growth
The nutritional supplements were such a hit on the sports scene and social media that the two founders were able to grow the company very quickly – and that in a market with very strong and aggressive competition. It only took a few years for the startup to rapidly expand, becoming a major player with more than 80 employees.
The biggest pain points for More Nutrition
When you build muscle quickly, there are inevitable growing pains. Things were similar for More Nutrition as the company hit certain growth milestones. Hurdles can crop up in various areas of the company, such as sales, marketing, within the organizational structure, or somewhere in the IT infrastructure, as in the digitalization of business processes.
Christian and Michael found the areas of IT and organizational structure in particular hindered the rapid growth of their company. They needed to remove all obstacles to further development, so the two founders sought a lean, highly scalable ERP system to ensure all their processes are ready for the future.
Xentral ERP: The sporty solution for athletic overachievers
As ambitious athletes themselves, Christian and Michael had high expectations for the performance of their new ERP system. These were the founders' key requirements:
Since their sales are primarily managed through their own online store, Amazon Marketplace, and social media channels, More Nutrition had to have a multichannel ERP system with a scalable, cloud-based architecture.

It should be able to map the peak periods for orders that occur during flash sales.

The ERP should offer as many 

interfaces

 to other systems as possible.

Functions such as 

accounting

, inventory management, purchasing, and customer management should be simultaneously integrated to ensure that all business processes are connected and run smoothly.

The solution that ultimately won Christian and Michael over was Xentral ERP. The cloud-based system was able to meet all their requirements. Together with ruhr.agency, Xentral's ERP system was implemented and fully customized to meet all of More Nutrition's needs.
ruhr.agency took care of the complete implementation and also developed a bespoke UX to better reflect More Nutrition's processes. A multi-stage go-live was achieved within eight weeks.
"If a company can meet our requirements, they will be able to do anything!"
 
– Christian Wolf, founder of More Nutrition
Individual adjustments for even better results
The requirements for the implementation were just as specific as the company's stipulations when searching for an ERP: the cloud-based IT infrastructure had to be linked to existing functions, such as the online store.
Using high-performance interfaces to the store's systems and payment service providers, it would need to accommodate up to 50,000 orders per day without issues. Xentral is also ready for higher demands in the future.
The main challenge for Xentral ERP was to clearly map More Nutrition's logistics, accounting, support, customer management, and purchasing systems. The existing Shopify interface was enhanced with new functions, such as an extended bundle system, gift vouchers, sales tax tools, and projects. Three customer-specific adjustments were made in the process:
To achieve the best results for the supplement provider, Xentral's standard process for logistics was customized as part of the project. This increased the shipping speed and efficiency of the logistics.

A dedicated pallet warehouse module was developed to better manage palletized goods.

More Nutrition uses Mollie as a payment service provider, among other tools, so a new interface was programmed to support it.

ruhr.agency carried out a number of process automations, including the automation and customization of Xentral's DATEV financial accounting system. The Xentral graphical user interface was also adapted to the customer's preferences.

Growth report: What has improved for More Nutrition since switching to Xentral?
Downtime of the online store and difficulties communicating with external service providers have become things of the past for More Nutrition since switching to Xentral ERP and Shopify. With Xentral ERP, Chris, Michael, and their team can be more relaxed when facing future business challenges.
It's not just More Nutrition's team that has benefited from the customized Xentral features and connected business processes: customer satisfaction has also increased significantly since automating and optimizing many processes. The new ERP means the two founders will be able to help even more athletes perform at their best in the future.
"With Shopify, Xentral ERP and ruhr.agency as our agency partner, we have everything we need to map our business in a future-proof, scalable and highly automated way." 
Michael Weigl, CEO of More Nutrition
FAQ – Frequently Asked Questions about More Nutrition?
Who is More Nutrition founder?

More Nutrition was founded by Michael "Mic" Weigl and Christian Wolf. The company is aimed at sports enthusiasts who want to optimize their nutrition with the help of nutritional supplements.

What makes More Nutrition successful?

The effect of More Nutrition's supplements is scientifically proven and tested. In the sports scene and on social media, the supplements were so well received that the company has grown rapidly. With Xentral's powerful ERP behind it, which automates business processes and keeps pace with the company's rapid development thanks to its cloud solution, the company has set the course for further growth.

How could Xentral More Nutrition help?

The company's success led to rapid growth, which soon brought with it some growing pains. In order for processes to run smoothly, the individual company departments from purchasing to merchandise management to accounting had to be networked with each other. In order to be prepared for further growth, a scalable and expandable ERP system had to be used that would also function smoothly during order peaks.