Brainy Work­ Management for product teams
How Xentral can effectively increase your productivity through smart features
8. Aug. 2022
Elisabeth Meyer
8 minutes reading time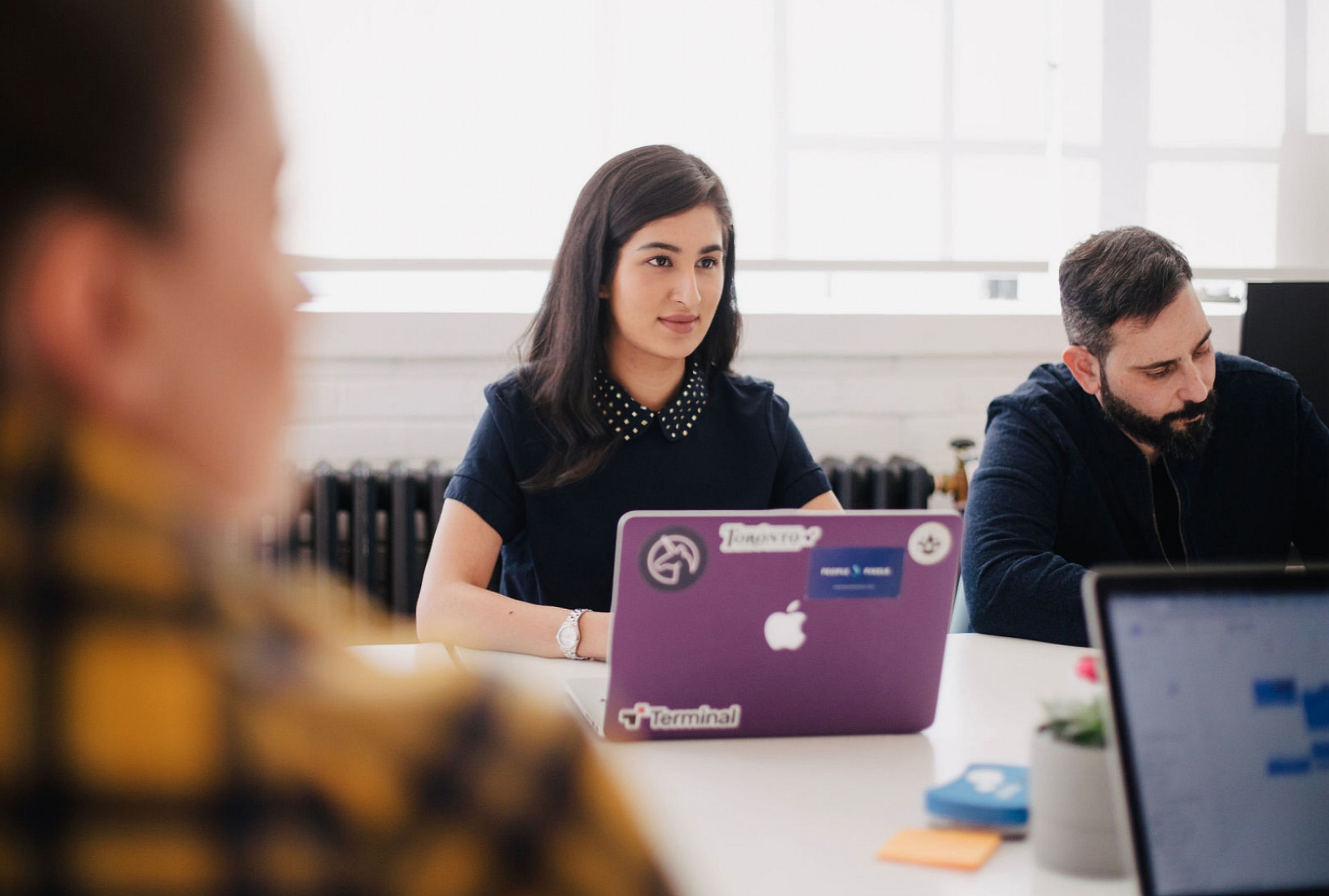 Easy time recording
Xentral ensures an effortless process and the least amount of effort to track and review working hours.
Kanban boards
Plan projects, stay on top of your tasks and cooperate successfully in Xentral.
Project management
Define projects and sub-projects, assign team members and book project hours easier than ever before in one central location.
Key features of time recording
Time recording for your team at a glance
Your colleagues record their working hours themselves. Then, supervisors only have to confirm the hours with a single click. This way, you maintain an overview of all of your team's working hours and you don't waste any time on administrative activities.
Time recording with punch card at the terminal
With Xentral, it has never been easier to track hours as needed. Your employees can clock in and out as often as they want. xentral totals up the worked hours and provides the total to the supervisor.
Target and actual time and cost recording
In Xentral, you can easily save target times and break times without problems. You can also define underlying values for the times. This allows you to track projects without problems.
Always calculate wages and overtime
Have wages and overtime calculated based on working hours. If you want to pay out overtime, they are directly transferred to the preparatory payroll accounting system.
Key features for your project management
Define projects and sub-projects
Define projects and sub-projects and assign team members. See, at a glance, which current costs were accrued on specific projects and which price has been agreed upon.
Comprehensive ticket system
With the ticket system, you have an organized system across all incoming support requests. It also offers the option of transferring tickets to different internal departments.
Book times to projects (project time recording)
xentral connects worked hours and travel costs with your projects and thus creates transparency in the cost overview.
Seamlessly link projects to orders and invoices
By linking the project and customer, xentral creates appropriate orders, order confirmations and invoices at the push of a button. They can then be immediately sent from the xentral CRM.
Key features of the Xentral Kanban board
Intelligent work management for product teams
Plan projects, stay on top of your tasks and know what is important today. xentral lets you cooperate more closely and keeps your team up-to-date at all times.
Overview drag & drop
Tasks and projects can be organized in simple lists and dragged to a new status using drag & drop.
All tasks at a glance: Within the team and across teams
Plan milestones for your teams and projects. This way, every team member knows which tasks need to have more power invested in them.
Your own team chat included
Whether news for the entire team or personal messages to your colleagues, xentral offers you a comprehensive chat function on top.
Your entire business in only one tool.
Elevate your business to a new level
With Xentral Home, all standard xentral features are available to you. Thanks to the most modern technologies and well-thought-out features, xentral organizes your workflows and elevates the efficiency of your team to a new level. No one is in the same place all the time. That is why you can access your business and company KPIs from anywhere in the world via your laptop and smartphone.
Stay on top of things
Your gut feeling is important, knowing your data is even more important. xentral provides you the right dashboards and reports: Which articles are shelf warmers and which are power sellers? Which channels are performing best and which articles are sent back, how frequently and why? With the ERP solution from xentral, you will get better every day!
Connect everything – Xentral has a lot of friends
xentral has a lot of friends. Test new marketplaces, establish flagship stores, change fulfillers or the shop system, add payment providers or set up your own warehouse. Whatever you're planning, xentral connects you to the systems and providers of your choice.