Looking for a successful corporate strategy? Food start-up "the nu company" takes a new and successful approach to food
A "nu" take on food
19. Juli 2022
Elisabeth Meyer
8 minutes reading time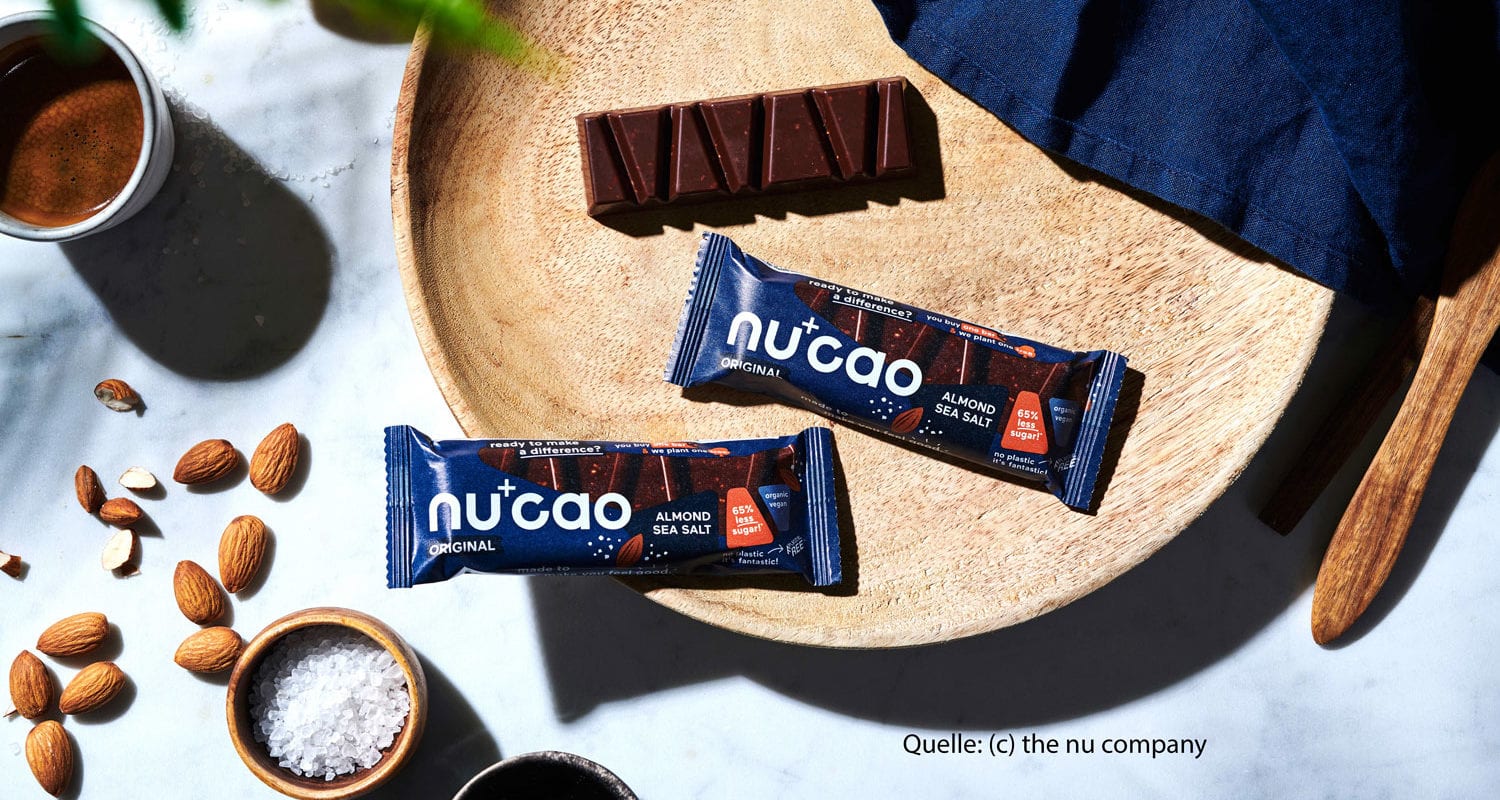 Daring and successful, the corporate strategy adopted by Xentral ERP customer "the nu company" is an inspirational example of how retailers can build their brand and boost their brand recognizability in the long term. In 2019, the German food industry was made up of around 5,600 companies, employing over half a million people. Sales revenue in the German food industry was around 160 billion euros at last count. A highly lucrative market, including for start-up companies like the nu company. However, the new food start-up not only aims to take the food market by storm but also to send a signal for a greener and healthier world. It captures the spirit of the times with alternative food products like vegan chocolate and brainfood bars made of hemp seeds and nut butter. Within the space of four years, the nu company's sales have grown substantially. Today, its team in Leipzig generates millions in sales revenue. There are three key components that make up the start-up's success curve: 
The nu USP – consistent product and marketing
A consistent product and brand strategy leads to a high recognition value among customers and investors alike. The nu company applies an uncompromising "nu" strategy that rethinks food production and marketing using only organic, plant-based ingredients and creating innovative, plastic-free packaging. At the same time, the team is committed to the 1+1 project, planting a tree for every product sold. This strong campaign has also helped to raise the profile of the Ecosia search engine, a sustainable alternative to Google. Ecosia has already planted more than 100 million trees to date: one for every search query made. 
The "nu bar" – networked offline and online retailing
As well as selling its products online, the nu company places them with leading retailers. Together with drugstore chains DM and Rossmann, the start-up's "nu bars" – produced based on strict ideological principles – can be found in four major supermarket chains in Germany, Austria and Switzerland, namely Edeka, Alnatura, REWE and Kaufland. For those who prefer old-school retailing, www.the-nu-company.com/ even contains a map showing supermarkets carrying the nu products. To keep track of its inventory, the nu company has an organized, centralized system for managing all products, purchasing and order processing. All in a single system with Xentral ERP. Thanks to the organized order processing with Xentral, the team is well able to cope with its rapid growth. This means that, in addition to its innovative products, it can channel its energies into creative marketing that will attract new investors and customers.