xentral ERP: user testimonials show what's possible!
Experiences with Xentral ERP
25. Juli 2022
Elisabeth Meyer
13 minutes reading time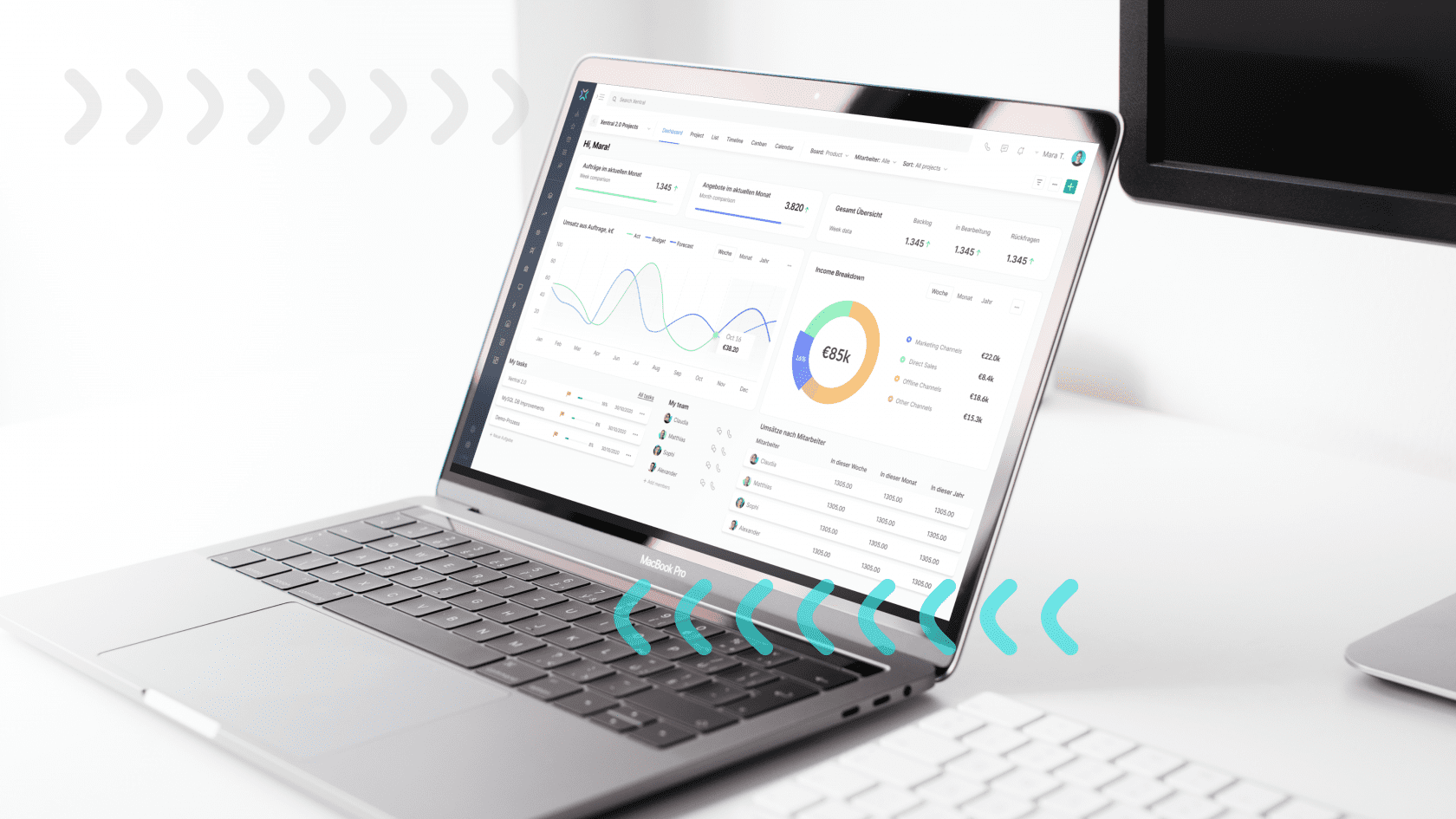 xentral ERP: user testimonials show what's possible!
Choosing the right ERP software can be a time-consuming and challenging task, which is why ERP comparisons and experiences from other users prove helpful. In this article, you'll find exactly that: testimonials from other Xentral users relating to software, usability, and areas of application. So, let's get started and become inspired by their success stories!
Choosing the right ERP software can be a difficult task. There are several factors you need to consider before making a final choice, such as:
How will the ERP software function within your business?

Will it work seamlessly with your current technology systems?

Is there room for growth?

How much will it cost to implement the software?

Will the software prove beneficial in the long term?
Not all ERP systems in the SaaS market will offer you the same benefits. Therefore, ERP comparisons will help you make the right decision for you. By researching various ERP software packages and comparing how they operate, you can make a more informed choice regarding which one will best suit your business.
Still, how exactly are you supposed to know which ERP software is really the most suitable for a company like yours?
Of course, you can try out the free demo versions on offer. You can also ask colleagues, employees, or other business contacts about their personal experiences with ERP systems. But perhaps the most effective way to assess the quality and suitability of ERP software is to look at the testimonials of other companies that have already used the ERP provider's software.
"xentral handles our manufacturing, e-commerce business, and accounting. Thank you Xentral." (KoRo)
In this article, you'll find everything you need to know about the experiences that customers in a wide variety of industries have had with Xentral's ERP software. Xentral is a highly versatile and adaptable platform designed to work with start-ups, SMEs and mid-sized businesses. In the end, you will be able to judge for yourself whether this ERP software is the best fit for your business!
Companies are using Xentral for a variety of industries!
You can use Xentral for a wide range of industries. Even if your field isn't yet represented here, it doesn't mean this ERP software isn't right for you and your company.
To give you an idea of how Xentral can be applied individually, you can check out below real-world experiences of companies in various fields working with Xentral ERP.
Success in B2B & B2C: do it like Bearpaw!
Bearpaw is a world-leading supplier of traditional archery products, boasting more than 1,000 B2B customers in over 70 countries. They also ship via Shopware to B2B and B2C customers in over 100 countries.
When they switched to Shopware, they went straight for Xentral's inventory management system.
"We wanted a system that was easy to use and supported our processes, such as order processing. So it needed to be fast and easy, because we didn't have time to become ERP professionals. And Xentral gave us exactly that: ease-of-use, speed, and incredible features for our B2C and B2B business."
Are you using Xentral's ERP software in the B2B/B2C sector? 
It works flawlessly!
You can find the whole interview here.