Everything you need – in one platform
Procurement with Xentral
No more running out of stock thanks to intelligent order suggestions

Accept invoices and always book them correctly

Manage supplier orders and communication in one place
Start free 14-day trial. No installation. No credit card.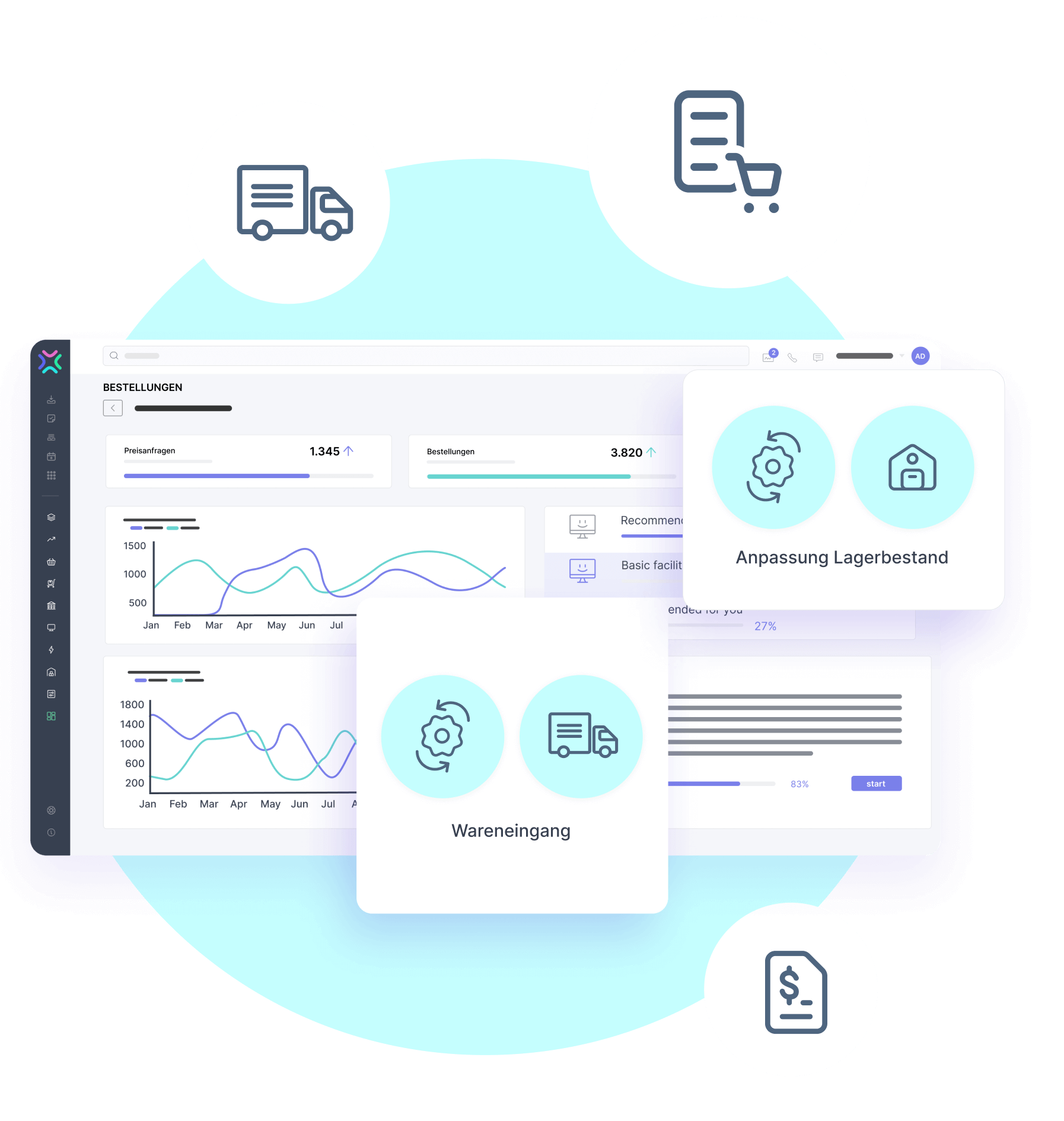 Manage procurement and suppliers
With Xentral, you not only keep track of all your suppliers and orders – our functions and workflows also ensure that key purchasing processes are automated.
The most important functions for your purchasing
Efficient procurement processes with Xentral
All suppliers in one place
Store contact information for all your suppliers directly in Xentral. This means that you'll have all names, addresses, e-mail addresses, account numbers and more at your fingertips – all in a central location.
Manage purchase items and specifications
Set up purchased articles in Xentral and assign them to suppliers. Save information such as delivery times, prices, weight, minimum order quantities and other individually definable data points.
Create inquiries and orders quickly
Create order inquiries and orders with just a few clicks and send them directly to your suppliers via Xentral. When setting up an order, you can already specify where the goods are to be stored . You can also send inquiries to multiple suppliers and, once accepted, convert them directly into orders.
Use intelligent order suggestions
So that you're always in a position to deliver, Xentral calculates – based on your saved product data, warehouse levels, minimum order quantities, delivery times and more – when you should order new goods or materials. For this, Xentral creates order suggestions that you can convert into orders with a single click and send to your suppliers.
Keep track of orders with status
Xentral shows you which of your orders have already been delivered, which are still outstanding and which orders have already been paid for. Your ERP system also allows you to keep track of the open q