Selling your product in the supermarket: how to make the shelves of Safeway, Walmart, Tesco, etc.
For companies eager to make the move from e-commerce to brick-and-mortar retailing, having products on supermarket shelves is the ultimate accolade.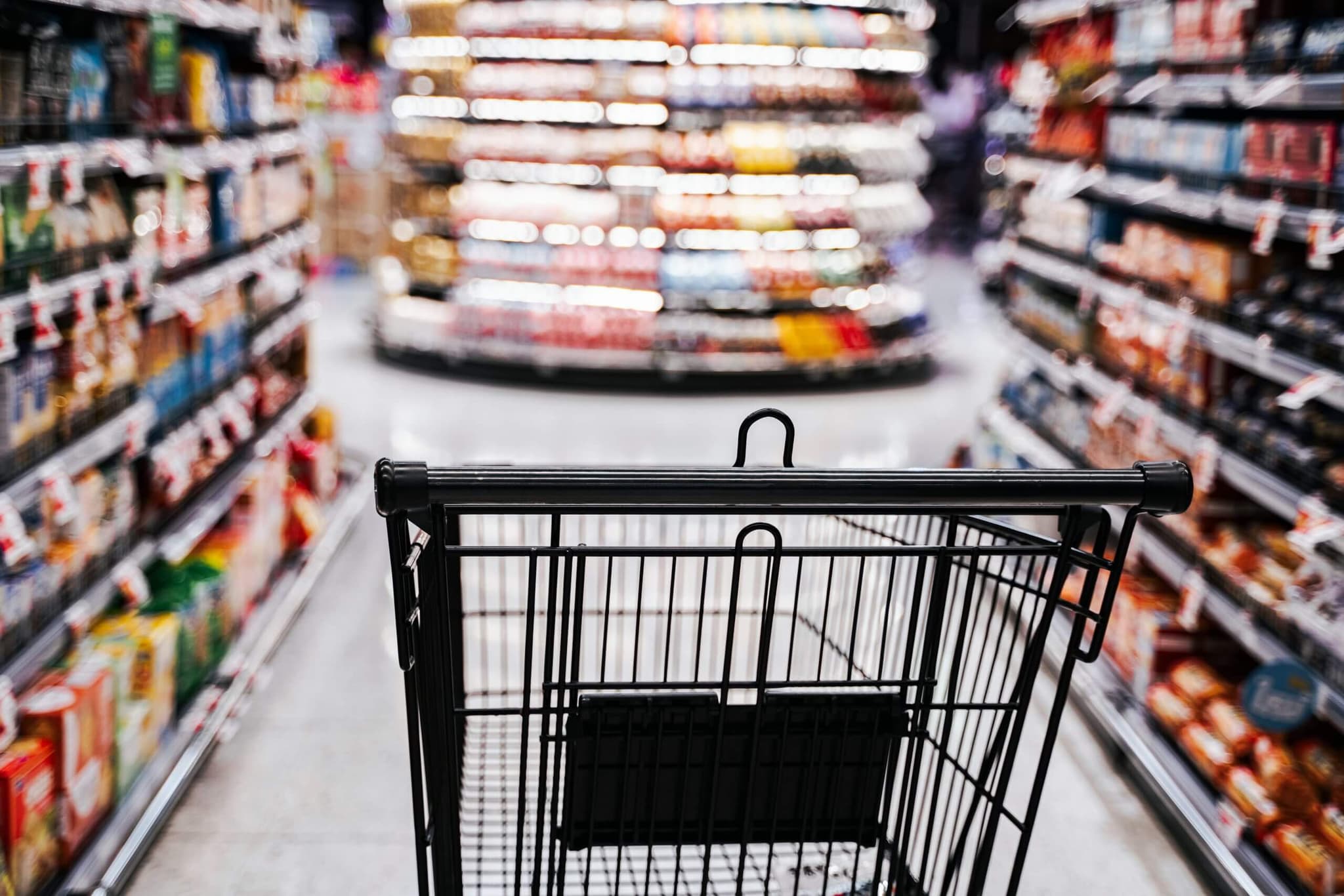 Retail sales are on the rise – according to the German Trade Association (HDE), they are growing by between one and two percent every year, making a total of €586.1 billion in revenue in 2021.
If you want to pitch your product to a supermarket like Safeway, Walmart and Kroger – or Tesco, Sainbury's and Waitrose in the UK – you'll need a clearly defined strategy.
This article explains how to ensure that consumers will be able to find your product on their supermarket shelves.
Table of Content
How to make your product appeal to supermarket buyers

Three ways in which you can get supermarkets to sell your product

How start-ups can get supermarkets to stock their products

Costs associated with selling your own product in the supermarket

Making a splash in retailing: efficient management with ERP software
How to make your product appeal to supermarket buyers
If you don't have any personal contacts in supermarket buying departments, then you'll need to make sure your product ticks all the right boxes for buyers. To do so, you should know the two factors based on which supermarket buyers decide whether to give products the thumbs-up or the thumbs-down.
⁠
⁠
Does your product sell – or does it have the potential to be a big seller?
⁠
What do retailers earn from the product? This largely concerns the financial aspect – even though sustainability and other factors are becoming more and more relevant, they don't usually end up tipping the balance.
⁠
⁠
If you can demonstrate that your product is suitable for a supermarket and can earn them a decent margin, then you pretty much have your foot in the door already.
⁠
⁠
Most supermarkets don't restrict their assortment to major brands – with the right approach, even start-ups have a very real chance of placing their product with leading supermarkets. Demand for innovative and sustainable products in particular is continuing to grow enormously.
Three ways in which you can get supermarkets to sell your product
Before we move on to detailed tips about how to get your product on the shelves of supermarkets, you should be aware of the three ways in which products are usually accepted by supermarkets:
⁠
Sourced centrally by national buying departments: This is the case with A-list products like Coca-Cola or Kellogg's Cornflakes.
⁠
⁠
Sourced through regional buying departments: The buyers are the key people to win over here.
⁠
⁠
Sourced by the store manager/owner for a single store or a small group of (up to 15) stores: Also good opportunities for start-ups to convince the store manager.

⁠If a product is sourced by the buying department, this is known as a listing. There are two different kinds of listings:
⁠
Optional listing: Stores belonging to this buying department can include this product in their range – but don't have to.
⁠
⁠
Mandatory listing: All stores covered by the buying department must stock the product to the full extent required.
⁠
Now that you know how things work in general, you can start pitching your product to supermarkets – with a few useful tips from us!
⁠
Watch this video (DE) to learn how KoRo is taking off and shaking up the retail industry thanks to Xentral.
⁠
⁠
How start-ups can get supermarkets to stock their products
There are a few tricks that start-ups can use to secure a place for their products on supermarket shelves.
⁠
⁠
Contact the sales managers
This is no time for false modesty: if you want supermarkets to sell your product, the people in charge of sales need to know who you are.
So you need to contact them, send them your pitch and clarify specific details – or alternatively, you can set up a supplier account on the supermarket's website.
Whether brick-and-mortar or online, you can expect retailers to ask about the EAN code or Global Trade Item Number (GTIN) at some stage. This is a unique sequence of 13 numbers that will later be used to generate the product's bar code – and is therefore essential for supermarket sales.
⁠
⁠
Test runs and regional buyers
It's often simpler to get your product placed in a smaller supermarket through regional buyers. This helps to validate your product right away while putting it on the radar of larger stores.
Test runs on a commission basis are also a possible way in. If your product is sold in the supermarket on a trial basis and does well, this can lead to something bigger and more long-term. Another advantage of trial runs is that you can identify suitable retailers/sectors in advance – so that your product really does end up selling like hot cakes.
Costs associated with selling your own product in the supermarket
If you want to take the plunge and write to the first supermarkets on your list, you should be aware of the costs and of the obstacles you might encounter. These include the following:
⁠
⁠
Listing costs, i.e. paying fees so that you can supply your products
Shelf rent – the better the shelf positioning, the higher the rent
Contributions to advertising costs, discount campaigns, new openings or store renovations
Restrictions regarding the sale of listed products to other retailers or via other sales channels – this may lead to lower profits
⁠
If you can take all of this in your stride, then you can start looking for the right people to pitch to. If you can then convince them that your company can meet the supermarket's requirements, then you're pretty much home and dry!
Making a splash in retailing: efficient management with ERP software
If you want to sell your product in supermarkets but aren't sure whether your company is equipped to cope with success in retail, then what you need is ERP software!
ERP software is designed to automate your administration, planning and other business processes.
It manages capital, employees, equipment and materials with maximum efficiency, eliminating the need for time-consuming tasks. This not only saves time but also money – and frees up your employees to focus on growing your business.
ERP software is particularly indispensable in the retail business as it retains an overview of all online shops and physical stores, while managing production, logistics and shipping and allowing you to keep track of your business performance with the latest KPIs.
One such ERP software is Xentral which, thanks to its lean and cloud-based structure, is particularly suitable for start-ups and SMEs. This means that you can access your business data anywhere – whenever you want, wherever you want.
Xentral ERP is geared primarily towards e-commerce retailers, but also maps the necessary processes for wholesalers and retailers.
The scope of functions is geared towards the relevant sector in each case and includes the following areas:
⁠
⁠
Product
Logistics
Sales
Team & Project
Financing & Controlling
Interfaces & Extensions
⁠
⁠
The following specific key features ensure a professional performance for your company in the retail business:
⁠
⁠
Optimized sales performance due to omni-channel communication
Seamless e-commerce sales
Automatic importing of orders from all channels
Central management of multi-warehouses and stores
Optimized shipping process incl. visual representation
Direct integration of shipping service providers
Optimized purchasing planning thanks to article forecast
And much more besides
⁠
⁠
Are there any other tools you use that you want to integrate?
If so, you'll be happy to hear that Xentral has over 1,600 touchpoints where you can interface with tools from a wide range of categories including online shops, marketplaces, payment, shipping, finance, fulfillers and other providers.
What do you think of Xentral so far? If you'd like to know more right away, the Xentral test and reports from experienced users are an excellent place to start.
⁠
⁠
Once your product has arrived on the supermarket shelves, ERP software will help you make sure that it stays there. Because if it sells well, you can follow it up with more of the same – while keeping a close eye on your production and logistics activities at all times. Meaning that the only way for your company is up …
⁠
FAQ - Frequently Asked Questions about selling your own product in the supermarket.
How do I sell my own product?
If you want to sell your own product, you usually have two options - online or offline. Online, you can sell through your own online store, online marketplaces like Amazon or eBay, or platforms like Etsy. In traditional offline retail, you can sell your own product in supermarkets or acquire new customers at trade fairs and regional markets.
How do you get a product into the supermarket?
If you want to sell your own product in the supermarket, you usually have three different ways to do it. Supermarkets in Germany usually source their goods through: 1. purchasing through the national headquarters of the supermarket chains, such as Edeka National. 2. purchasing through the regional headquarters of the supermarkets, such as REWE Nord 3. purchasing through the store manager for individual stores.
How much does it cost to get a product to the supermarket?
How much a supermarket listing costs generally depends on four cost blocks. These include: - Listing fees - Shelf rentals - Subsidies for advertising costs, discount promotions, new store openings or remodels ⁠In addition, restrictions may be placed on selling listed products to other retailers or through other distribution channels, which can sometimes reduce your profits.