Accounting with Xentral
Everything you need – in one platform
No business without accounting! Because mistakes often happen, you should set it up smartly. Automate recurring tasks like sending invoices, pre-accounting, VAT and one-stop-shop. With standardized workflows from Xentral, you can control your accounting easily.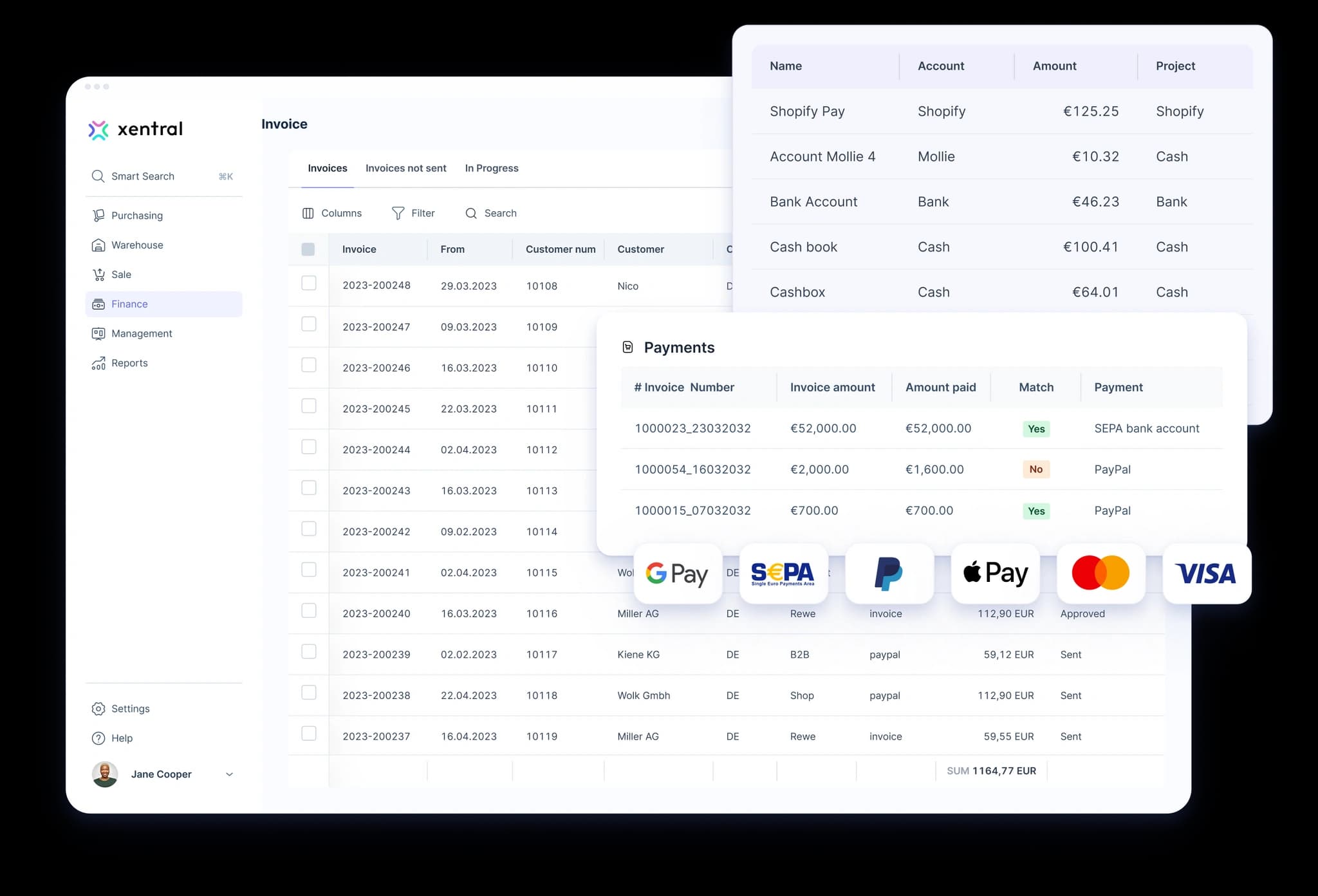 Manage invoices with Xentral
Interactive Product Tour
Stop wasting time with your accounting
Xentral erstellt deine Rechnungen automatisch und versendet sie an deine Kund:innen. Bei Zahlungseingang gleicht Xentral dann automatisch ab, welche Rechnung bezahlt wurde und aktualisiert den Rechnungsstatus.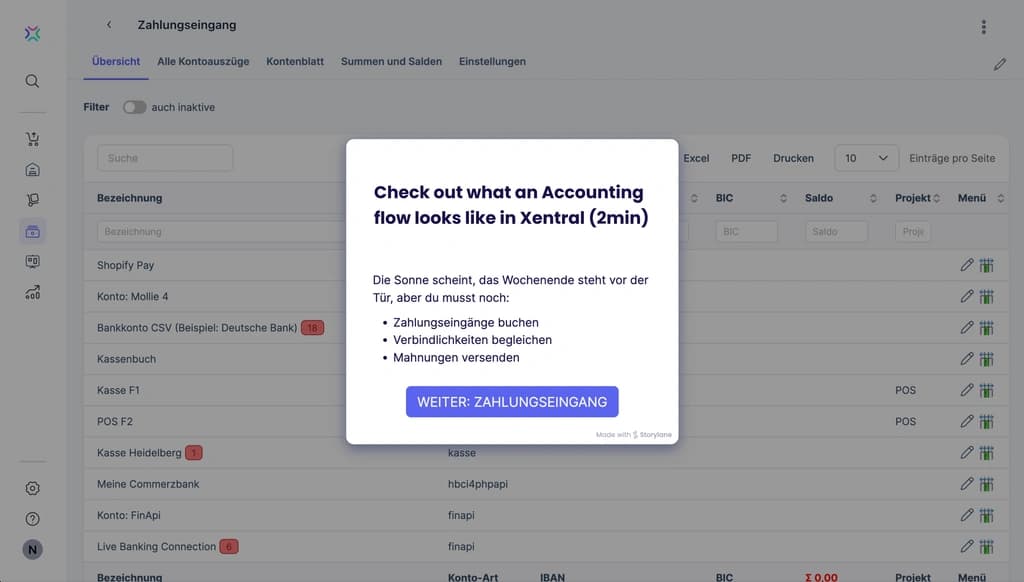 Automatic invoicing
Xentral creates your invoices automatically and sends them to your customers. When payment is received, Xentral automatically matches which invoice has been paid and updates the invoice status.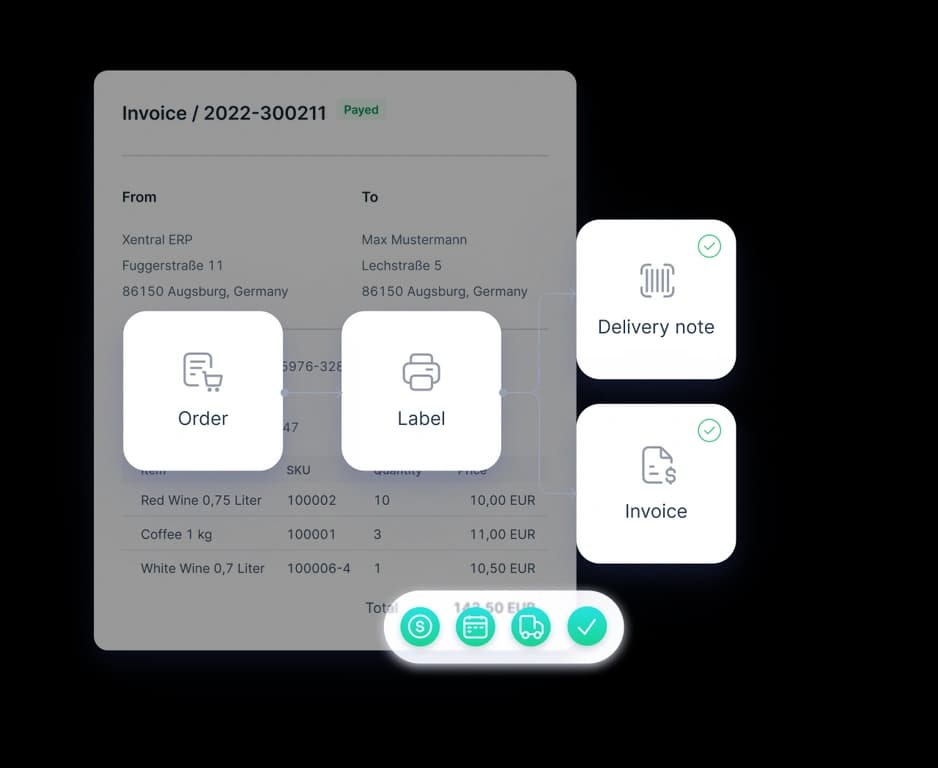 Pro forma invoice
Xentral has an automatic, multistage dunning system. It informs your customers about outstanding invoices. Reminders can be sent automatically by email or printed out to be sent by regular mail. The reminder cycle can be adapted to your requirements.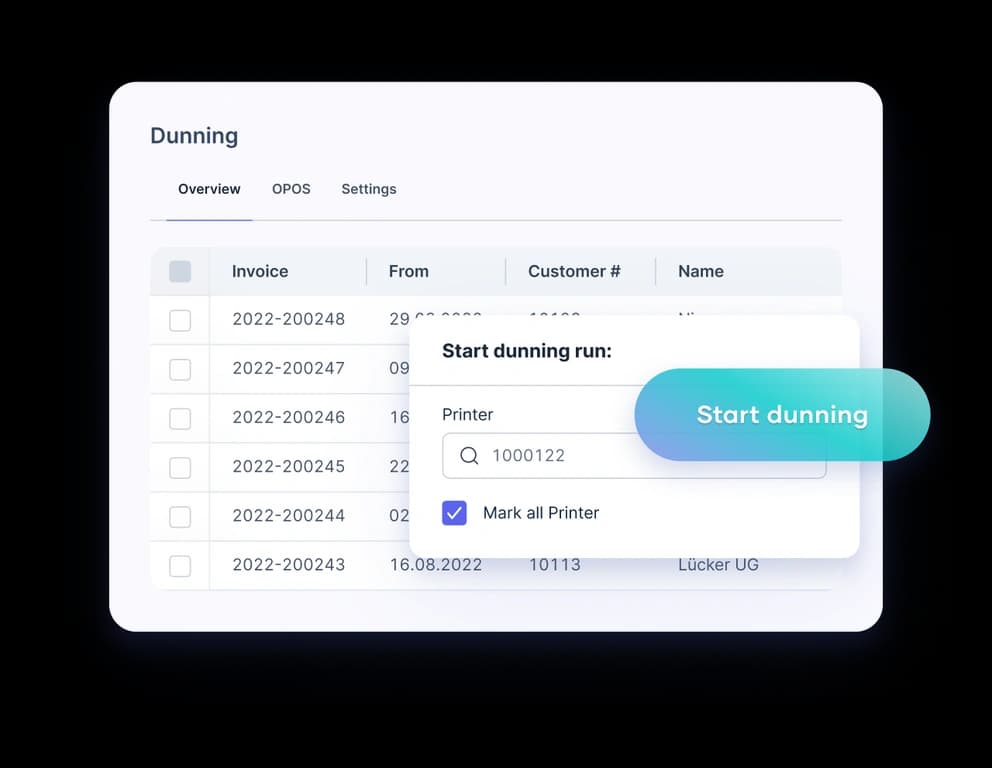 Automated payment matching
Xentral matches incoming orders with your bank account and your payment systems – meaning that the shipping process only begins once payment has been received. After successful mapping, Xentral automatically creates posting records for you.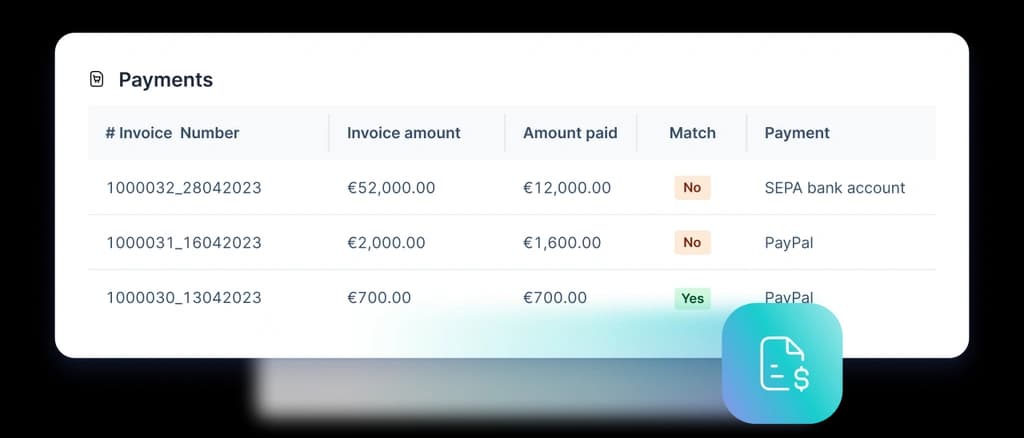 Further functions of Xentral for your invoice management
Discover all Xentral interfaces
with just a few clicks

How to set yourself up with Xentral
Tutorial: Connect WooCommerce and Xentral
In the Xentral Academy, you'll find short videos that make it easy to connect your WooCommerce system to Xentral.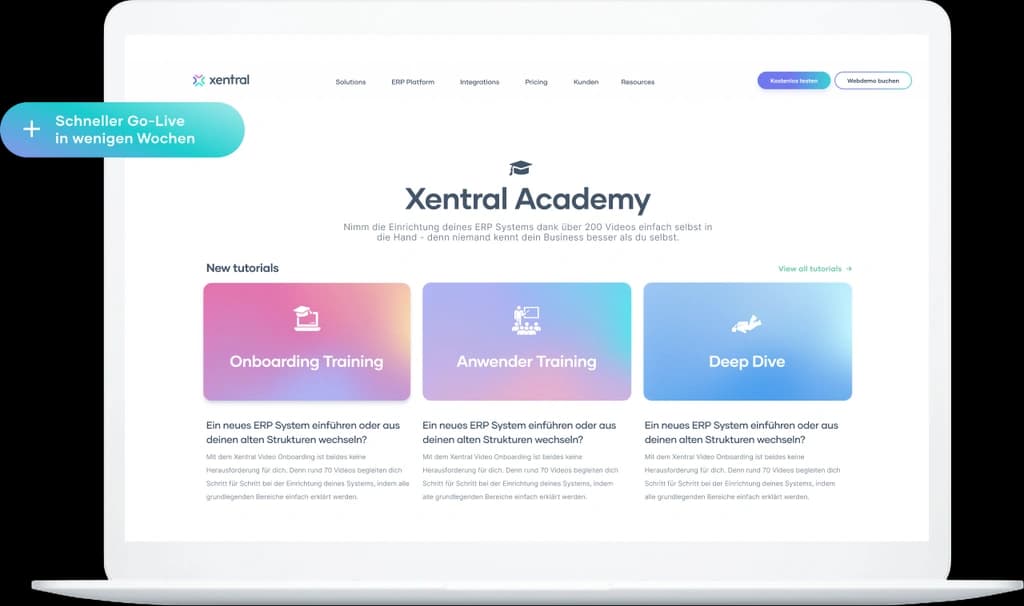 Experience a free product demo, perfectly tailored to your business.
Get personalized advice from our Xentral experts.
Frequently Asked Questions