Streamline your
Business in one
Platform
With Xentral ERP, you can connect all areas of your business, from orders to inventory management to payments and shipping. This gives you more transparency and control over your processes and time to increase your sales and customer satisfaction.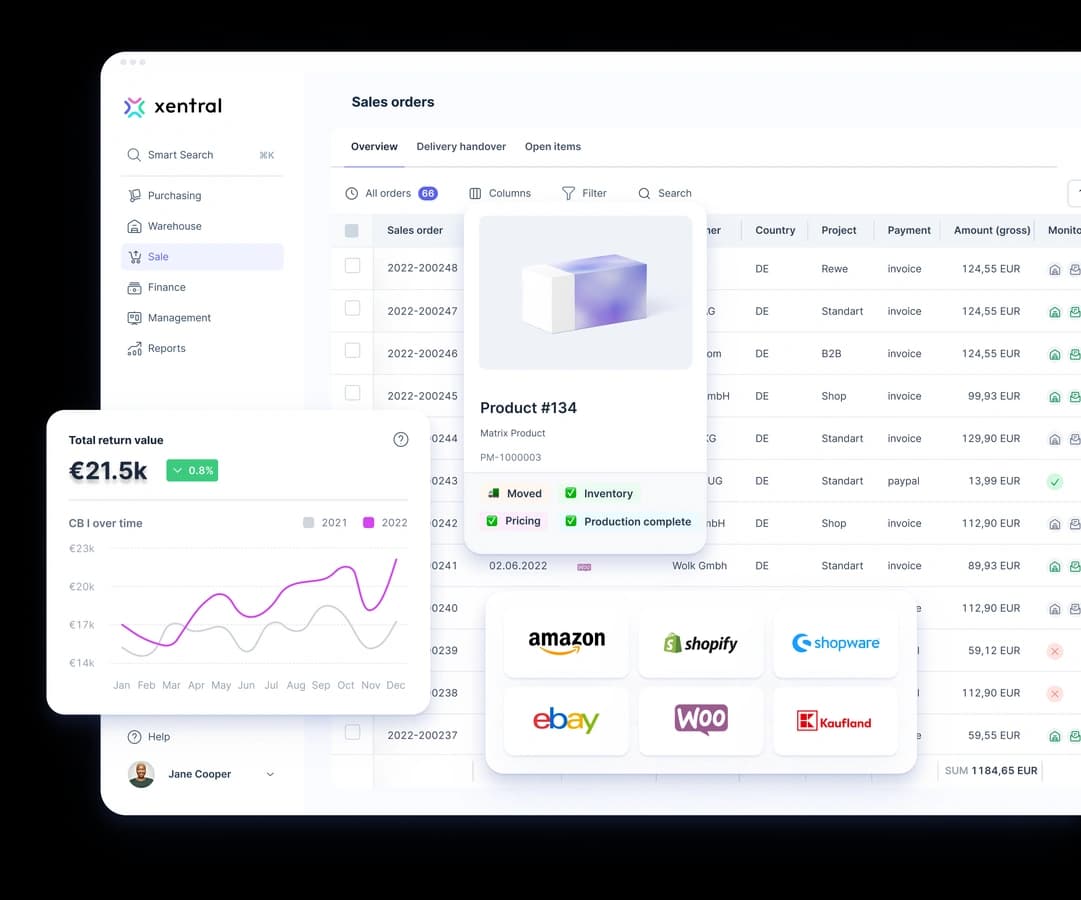 Discover all Xentral interfaces
with just a few clicks

Immediate Benefits

ERP comes with cost and complexity. We're here to change that. Xentral removes the cost and simplifies implementation so you get the benefits of operational improvement from day one without making a hole in your budget or your business.

Evolution Without Disruption

Xentral enables change without disrupting business processes. From your warehouse to your payment system, we can improve the status quo with simple smart steps: Removing silos and manual processes, lowering the cost of operations and improving customer experience.

Evolution Without Disruption

Connect your suppliers and ordering systems today, integrate Shopify and Amazon data tomorrow. Change your operations over time. We save you time with standardisation and tailor what's needed to meet your specific requirements. This gives you long-term flexibility in the face of change.
Free Video Training
Get started, get up to speed, get optimized!
You know best what your business really needs. This is why the Xentral Academy offers you the chance to set up your ERP according to your individual needs. We have over 200 straightforward videos that will show you how to make the most of Xentral. Apply your new skills according to the learning-by-doing principle and really get to grips with your business and with Xentral.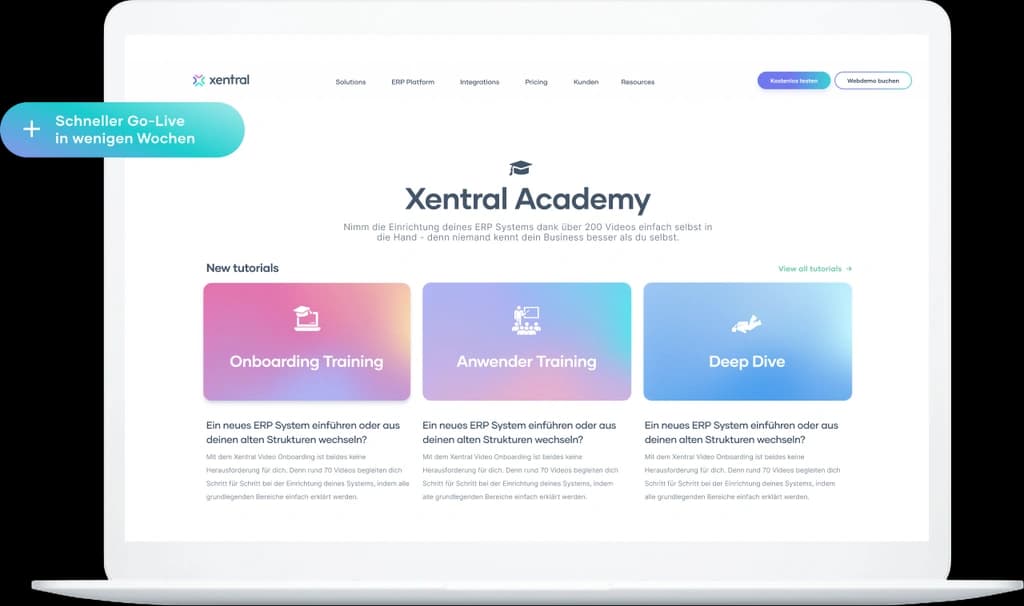 Frequently asked Questions
Get the Xentral news first