Xentral
& Shopify
Connect your Shopify shop with Xentral and automate your entire eCommerce business – from offers, orders and inventory optimization to shipping and invoicing.
No credit card needed. No installation.
Seamless order processing

Import all Shopify orders automatically in Xentral for seamless order processing – from invoicing to shipping.

No more 
overselling

With Xentral, your Shopify shop knows at any given time how many products you still have in stock. Meaning that overselling is finally a thing of the past.

All product data in one place

Manage your product data centrally. Create new offers in Xentral and synchronize them directly with your Shopify shop – and with all other channels.
All key functions at a glance
Free Video Training
Tutorial: Shopify & Xentral
In the Xentral Academy, you will find a complete course on how to integrate your Shopify shop. Take a look at the first video to see how you can integrate Shopify in your Xentral ERP.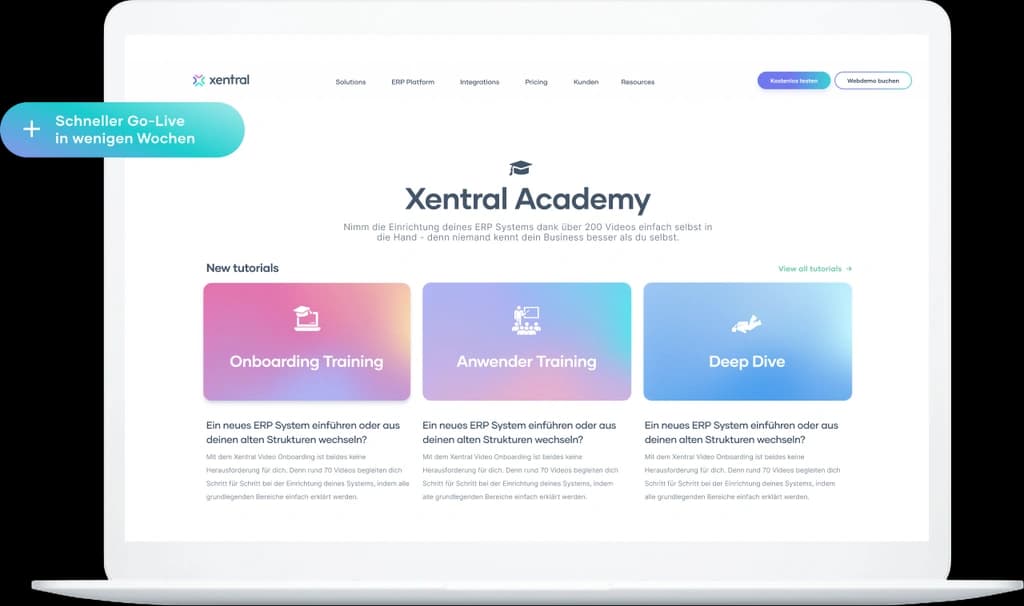 Get the Xentral news first