Xentral
& WooCommerce
Integrate your WordPress WooCommerce shop within Xentral and automate your workflows. Xentral makes it easier to manage offers, orders, inventory levels and shipping.
No credit card needed. No installation.
Process orders more quickly

Xentral imports all orders from WooCommerce and allows centralized, seamless order processing – from invoicing to shipping.

Manage inventory levels centrally

Thanks to Xentral, WooCommerce always knows how many products you still have in stock – and so do your customers. Putting an end to overselling for once and for all.

Manage product data in one location

Manage all product data centrally and create new offers with variants in Xentral. Your ERP automatically synchronizes the data with WooCommerce and other channels.
Important functions for your business
How to set yourself up with Xentral
Tutorial: eBay and Xentral
In the Xentral Academy, you will find straightforward videos that will show you how to integrate your online shop within Xentral in just a few minutes. Get started with the first video and find out how to optimize your eBay sales with Xentral.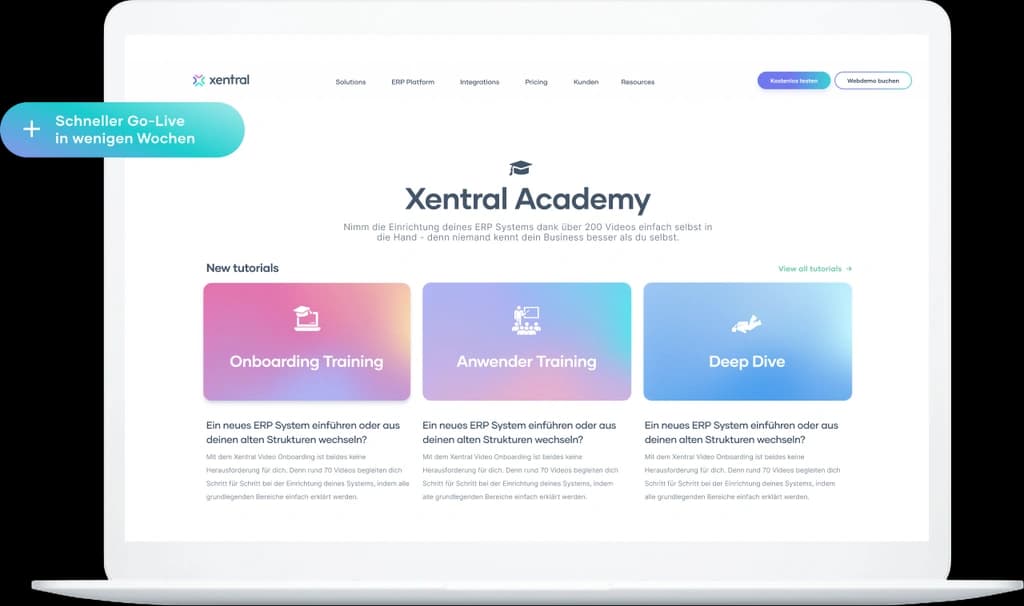 The most important questions and answers about integrating WooCommerce
Get the Xentral news first