Procurement with Xentral
Everything you need – in one platform
With Xentral, you not only keep track of all your suppliers and orders – our functions and workflows also ensure that key purchasing processes are automated.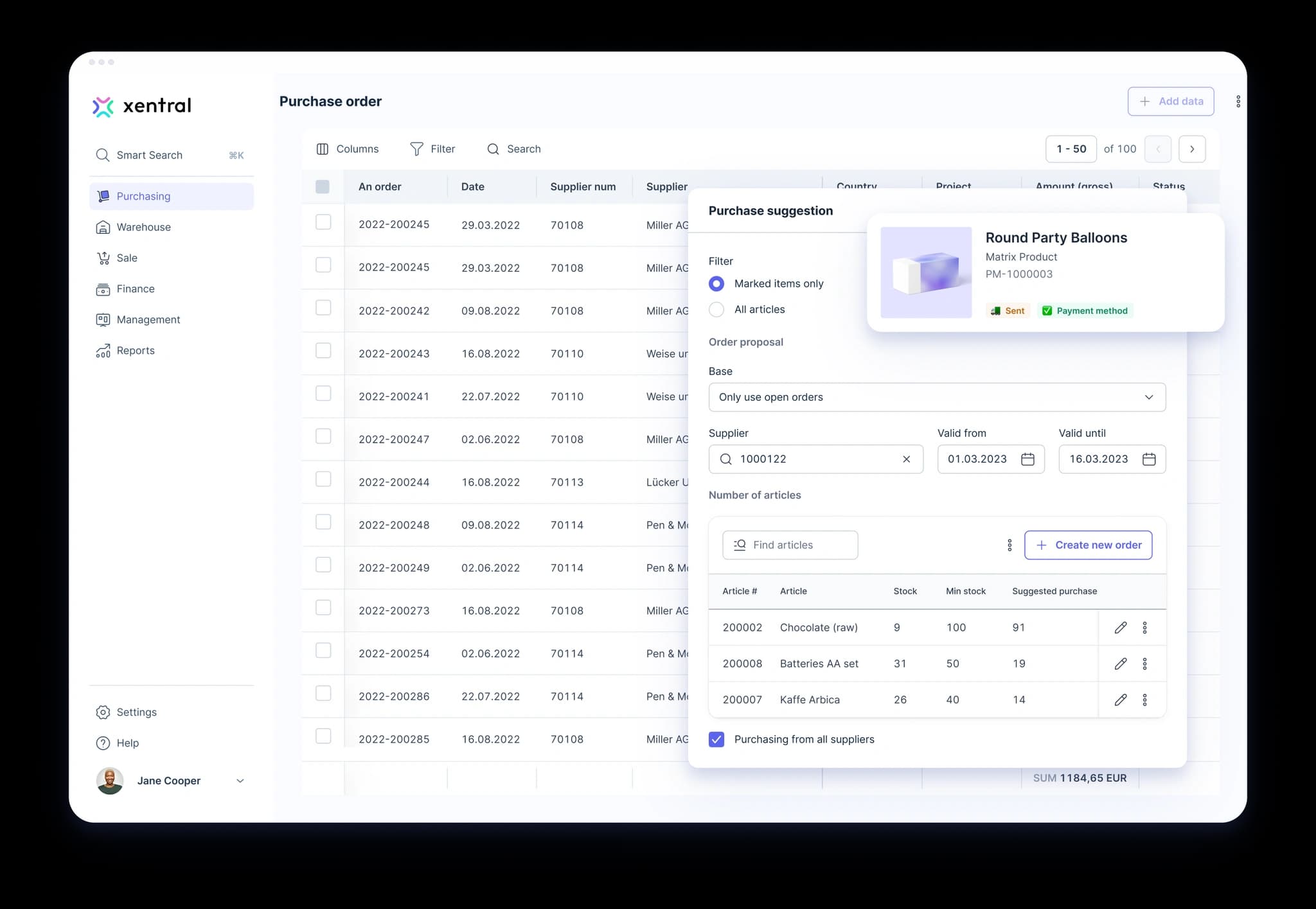 Efficient procurement processes with Xentral
Use intelligent order suggestions
So that you're always in a position to deliver, Xentral calculates – based on your saved product data, warehouse levels, minimum order quantities, delivery times and more – when you should order new goods or materials. For this, Xentral creates order suggestions that you can convert into orders with a single click and send to your suppliers.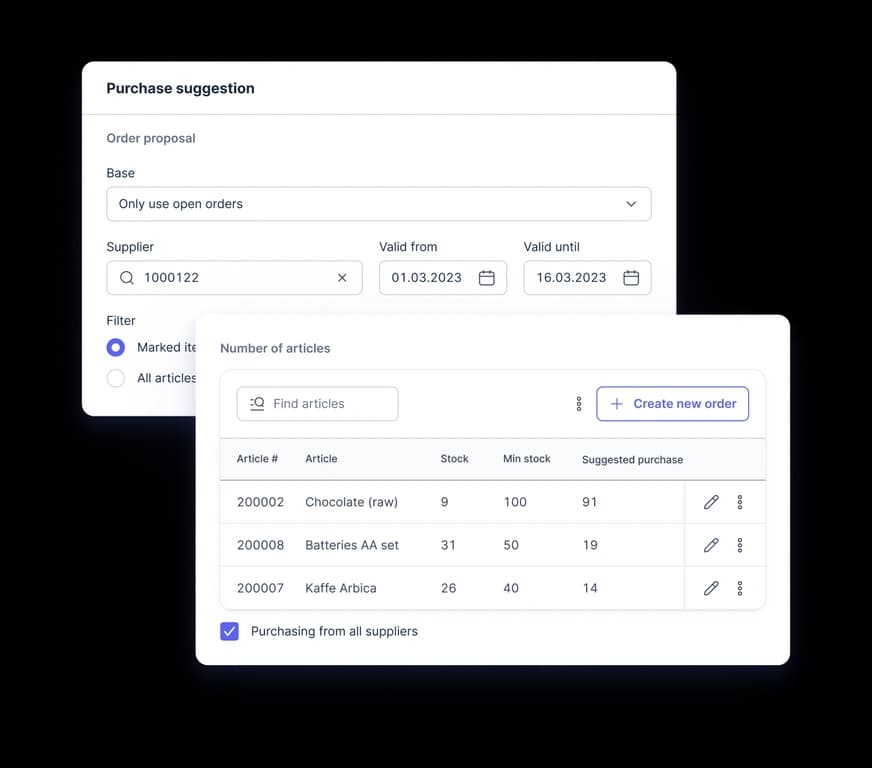 Import and export your orders
You decide what's best for your goods receiving: simple or multistage for larger orders with different articles? Xentral offers all the functions you need to optimize your warehouse again and again.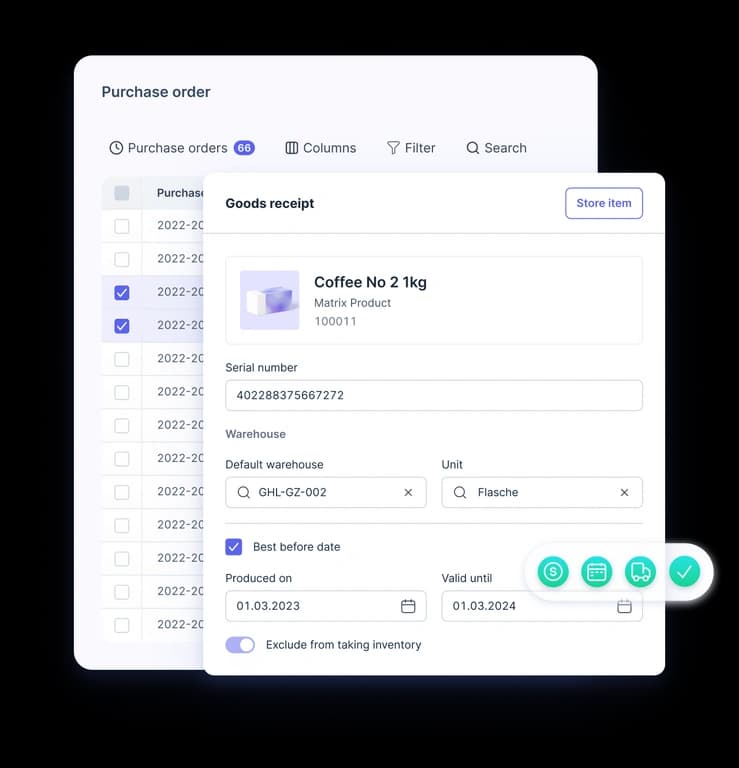 Manage conditions centrally
In Xentral, you can set up all payment and delivery conditions for your suppliers. You can also store framework agreements if you have negotiated separate prices, a limited order volume or a specific timeframe.
Further functions of Xentral for your purchasing
Discover all Xentral interfaces
with just a few clicks

Go live in just a few weeks
Videos for teaching yourself
With the straightforward instructional videos on our onboarding platform, you will be able to set up your Xentral step by step and at your own pace – without any knowledge of programming.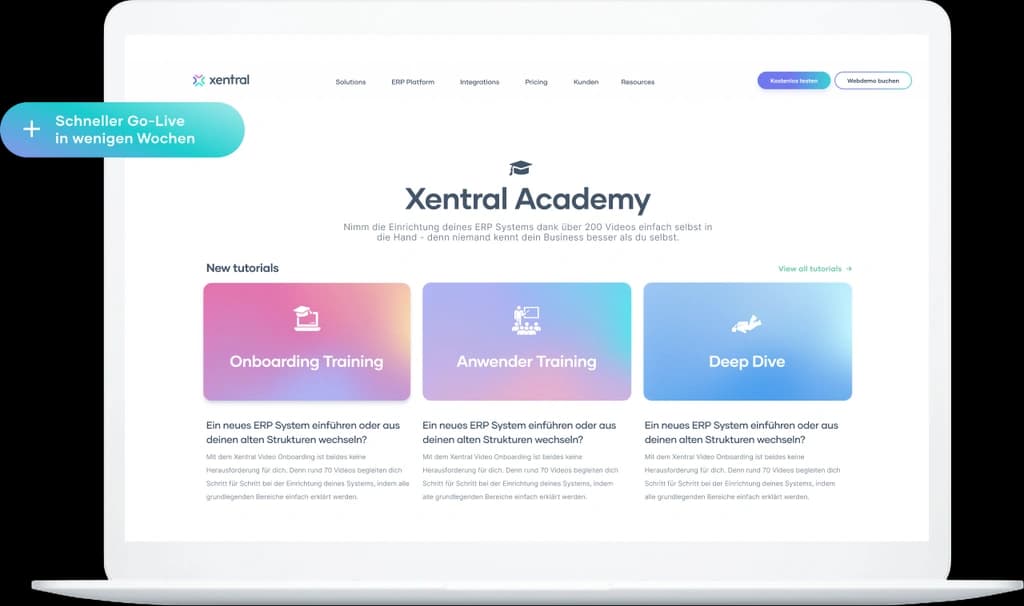 Experience a free product demo, perfectly tailored to your business.
Get personalized advice from our Xentral experts.
Frequently Asked Questions