Warehouse management with Xentral
Everything you need – in one platform
To be successful in ECommerce, you need to keep track of your inventory levels at all times and to establish fast, reliable processes. Xentral provides you with all the dashboards, functions and automations you need for this.
Keep track of your inventory levels at all times
Clearly depict multi-warehouses
Xentral shows how many of each article are in stock at any given time. You can filter these easily according to product, serial and batch numbers or MSL and export the data. You can use Xentral to determine the value of your inventory for your business operations analysis.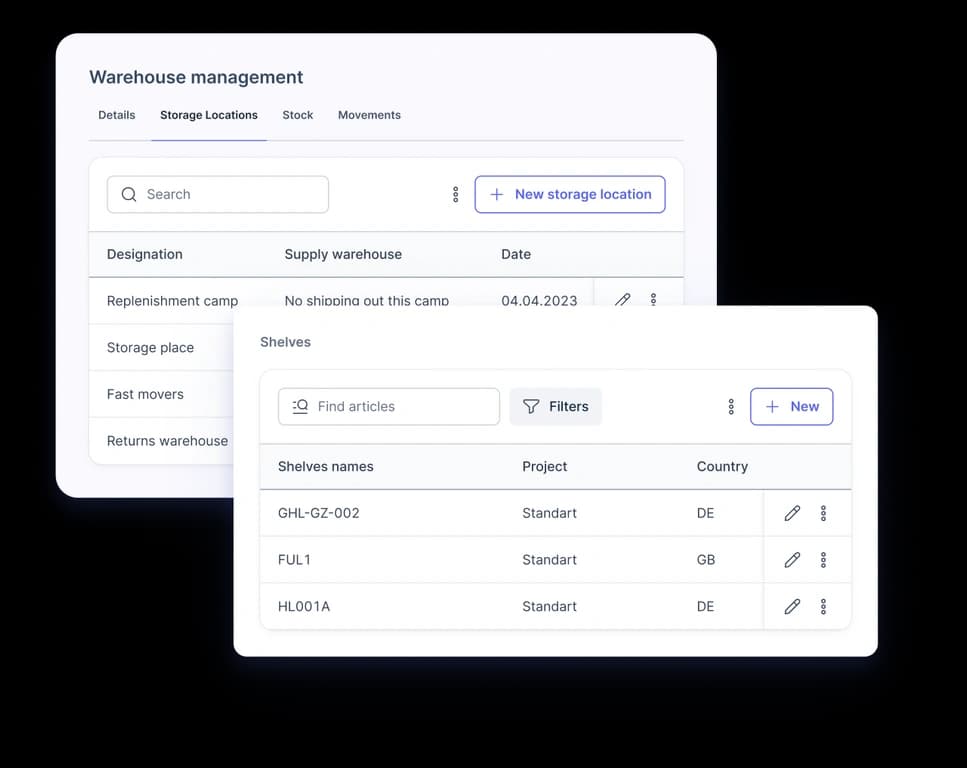 Integrate external warehouses
If your own warehouses are not sufficient, you can also integrate external warehouses in Germany and abroad. If you use Amazon FBA, Xentral synchronizes your warehouse figures automatically via Amazon Integration.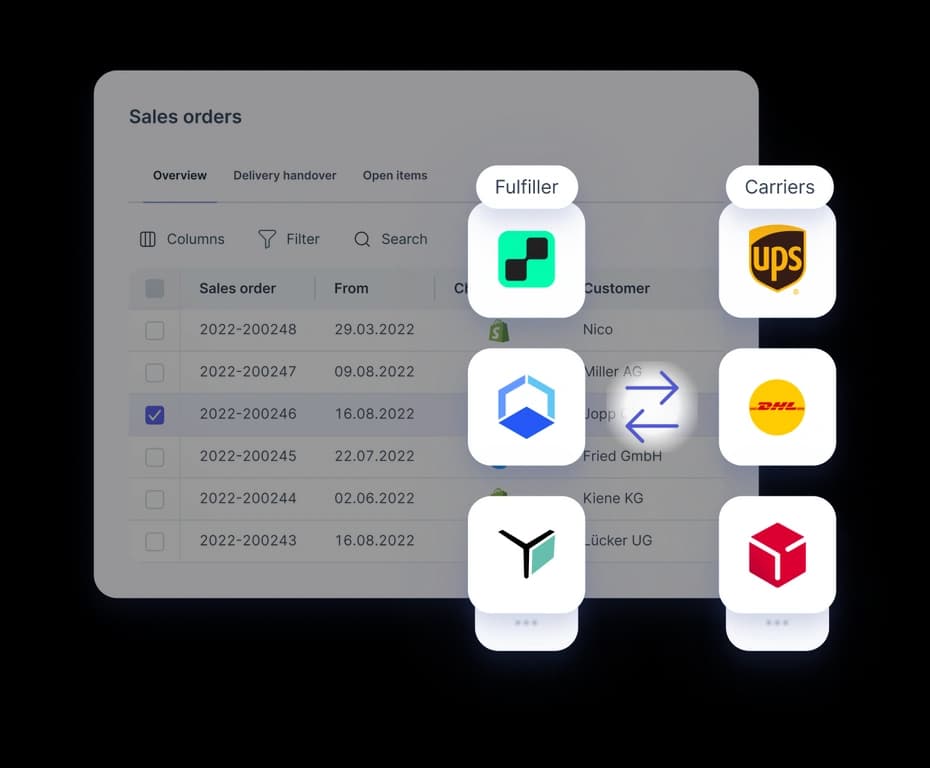 Relocate items flexibly
With Xentral, you can switch articles from one warehouse to another whenever you like, e.g. from your delivery warehouse to your main warehouse. You can also remove articles from the warehouse entirely if you wish to.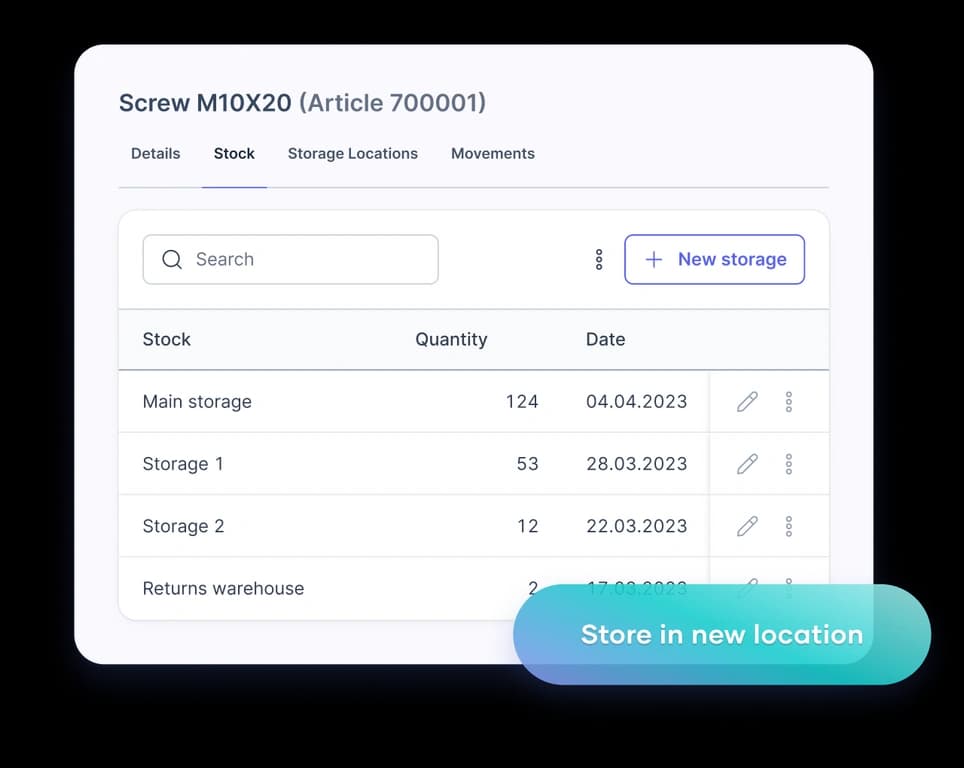 Further functions of Xentral's Warehouse management
Discover all Xentral interfaces
with just a few clicks

Go live in just a few weeks
Videos for teaching yourself
With the straightforward instructional videos on our onboarding platform, you will be able to set up your Xentral step by step and at your own pace – without any knowledge of programming.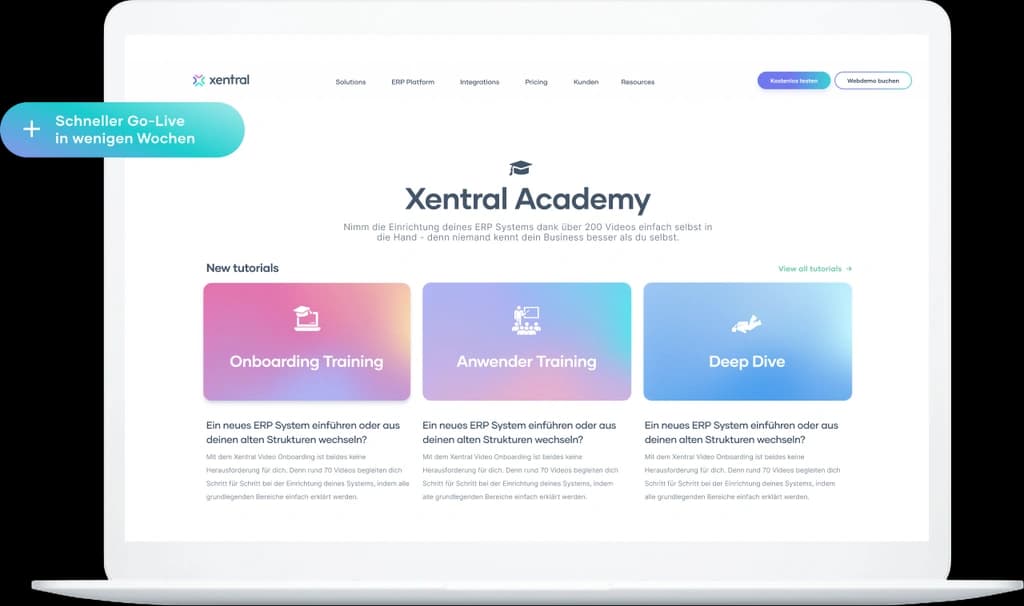 Experience a free product demo, perfectly tailored to your business.
Get personalized advice from our Xentral experts.
Frequently Asked Questions