Reporting and analytics in Xentral
Everything you need – in one platform
Xentral is not a business intelligence software – but provides the data that this software needs. Your ERP has all the functions you need to keep track of and optimize your business. Analyze articles, order volumes, sales, business areas, channels, promotion codes and much more besides. For this, you can use ready-made reports, set up your own SQL queries or export all data via CSV, FTP or Xentral API.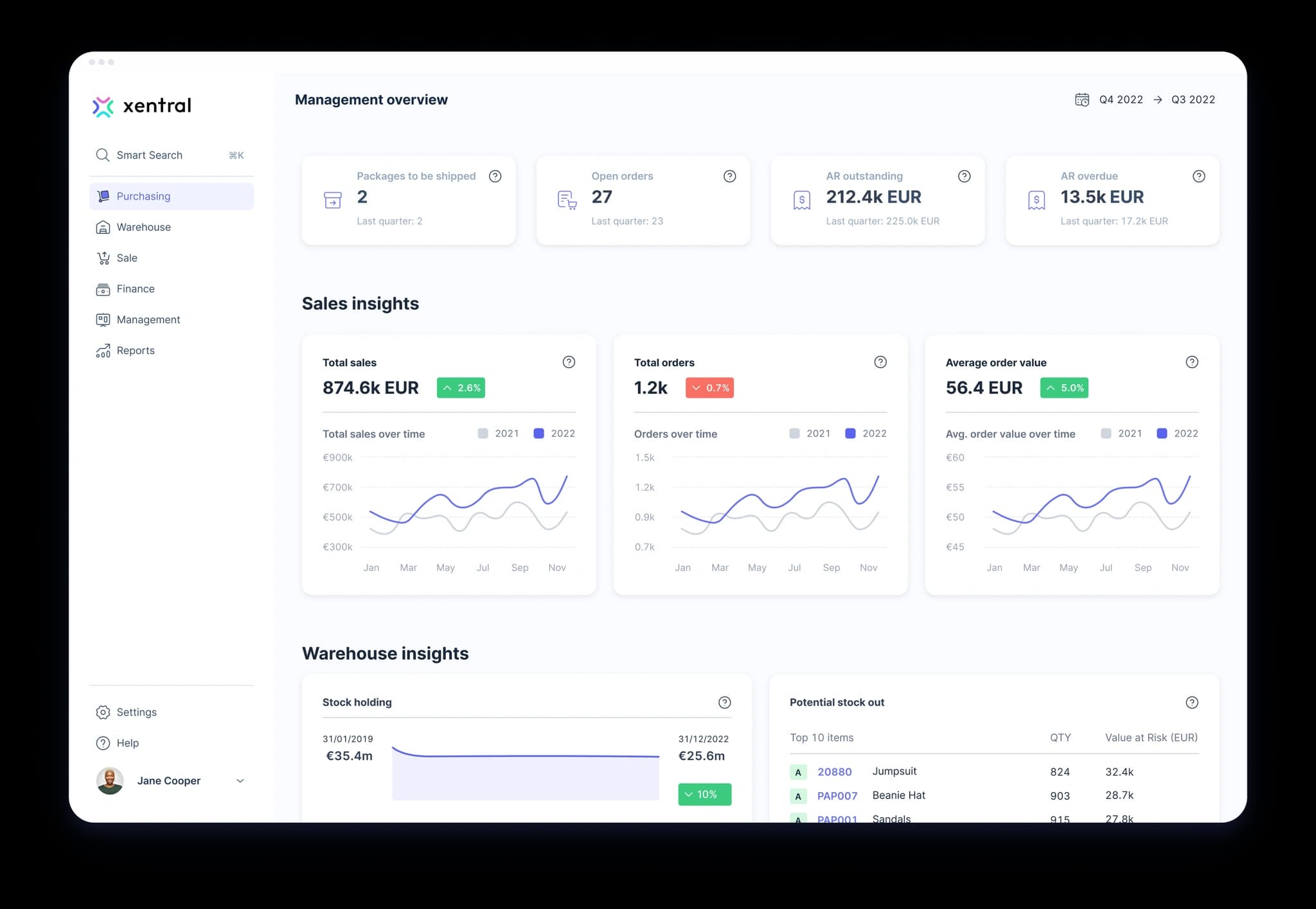 Individual reports
Xentral offers you various reports and gives you an overview of your most important KPIs: Keep track of sales, invoices, credits and orders.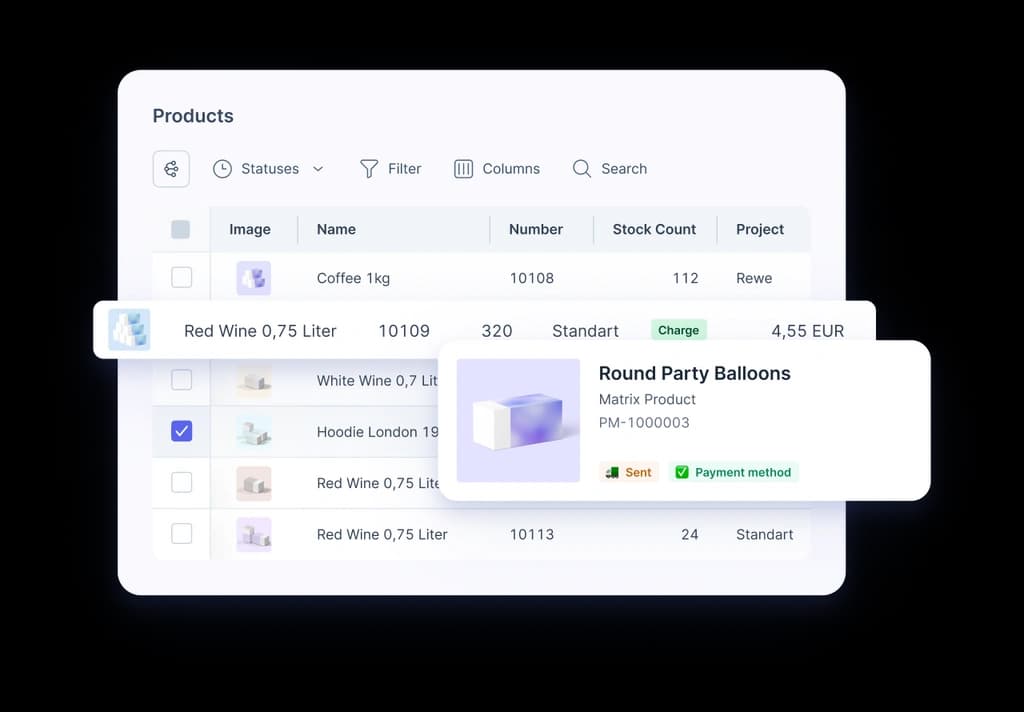 Coming soon - Reporting Essentials fully integrated
Keep an eye out for our new "Reporting Essentials". Our new Management Overview, the Revenue Analyzer and the Inventory Performance Board reliably provide you with a comprehensive overview and the certainty that you are not losing sight of anything.
2024 - Your path to business success
Dive deep into customer behavior with our cohort and segment analysis. Forecast cash flows and business liquidity with the liquidity planner. Benchmark your store's performance against similar companies to refine your strategies. Stay tuned for more updates.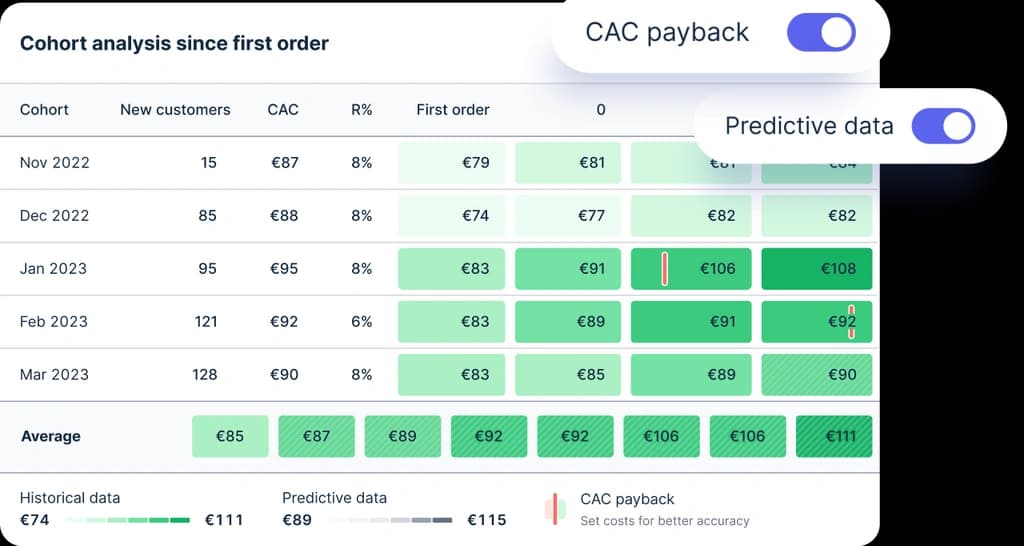 Further functions of Xentral for your reporting
Discover all Xentral interfaces
with just a few clicks

Go live in just a few weeks
Videos for teaching yourself
With the straightforward instructional videos on our onboarding platform, you will be able to set up your Xentral step by step and at your own pace – without any knowledge of programming.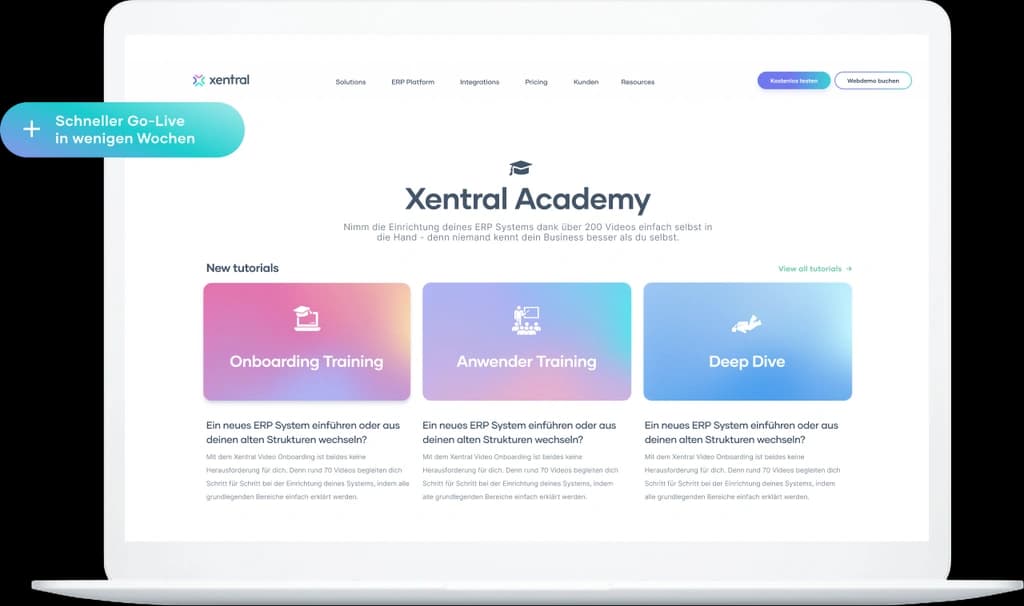 Experience a free product demo, perfectly tailored to your business.
Get personalized advice from our Xentral experts.
Frequently Asked Questions