Curious what it feels like to work with zero gravity?
Join Europe's next Tech Champion!
Ready for take off?
Founded in 2017 we made a rocket start into the ERP-universe! In 2020 we tripled our revenues and achieved until today to convince more than 1,000 customers of our product. This made it possible for us to ramp up the team to now 150 colleagues, working together from more than 20 countries. We work remote, are down to earth with our minds in the sky. Put your spacesuit on and join the ride! You don't believe what we write here? Career sites like to lay it on thick? Sure, we wouldn't either! So let us tell you who believes in us: In 2017, Freigeist led by tech investor Frank Thelen joined the company. Their reputation as excellent seed investor is undoubtable. The current year starts for us with Series A funding backed by Sequoia Capital – you may have heard of their investments: Apple, Google, Zoom or Miro, for example ;) – and Visionaries Club. Still not enough? Fair enough, because we have one more: We were able to close our Series B funding and to convince Tiger Global and Meritech Capital – do you also want examples here: Facebook, Snowflake, Salesforce, UiPath, etc. – to built a rocket ship with us.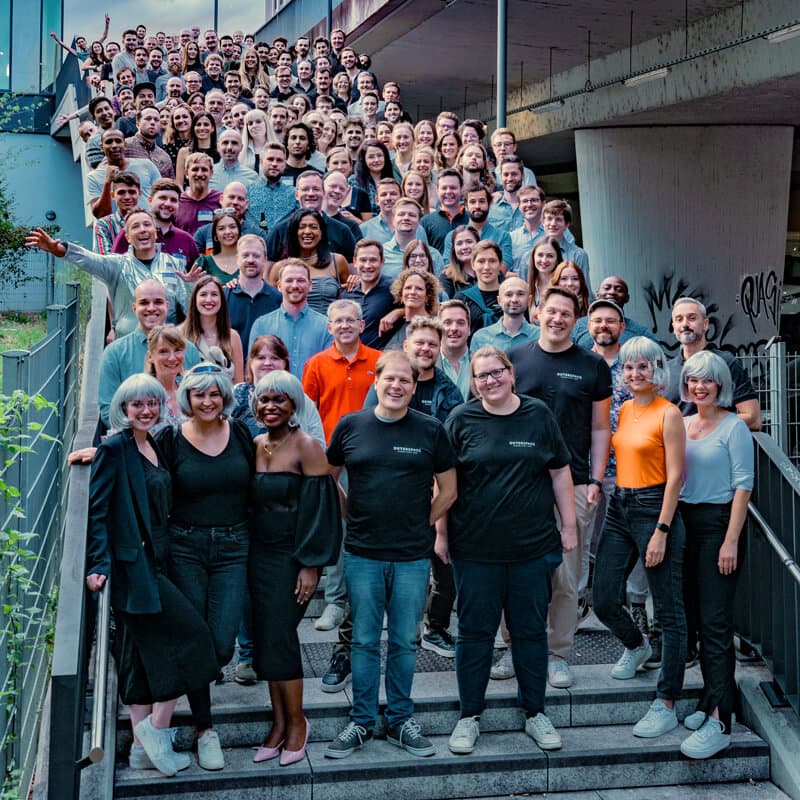 10 Lines of code can transform a customer's life

Our product is critical for our customers and even the smallest changes can have a huge impact. We pay attention to details and prioritise what's important. Saving as little as 10 seconds on a regular task for a customer results in an amazing impact for their business and a huge leap forward for our software.

Snap together

Building and operating an ERP system can be fun, but it can also be hell. When we work together though, we succeed. We always perceive the glass as half full and life as too short for doing things that don't bring us joy. We are open to everything, love technology and to try out what's new. We work on solutions and not on problems, our feet are down to earth with our minds in the sky. We keep our humor, even when it is the hardest thing to do. We love what we do and we love to do it well.

Think modularly

Our product mission is critical for our customers and even the smallest changes can have a huge impact. We break down complex problems into their smaller, modular components. Solving them one after another and focussing on the most important first. We pursue the lean way first to cope with complexity. Try out, learn fast and repeat. This applies to both: our product and to ourselves. Sometimes a small prototype or fast solution can have an incredible impact and these small steps lead to the biggest changes.
A coder´s mindset

At Xentral, it's not just our developers who have a developer mindset, each of us does. In every team, we strive to add value with everything we do. This means that not only our software is lean, but also all our processes and our daily work! We pay attention to the details to create the best possible customer experience.

Love what you do

We love, what we do! No matter which team our Xentraleers work in, fun and passion are important to us. Xentral wants to give everyone the opportunity to do what fulfills them.

Win together

We believe in mutual success. As team players, we bring different perspectives and experiences to everything we tackle to ensure we achieve the best possible.





In 2017, Frank Thelen joined Xentral as a successful seed investor with Freigeist. 2021 began with a Series A funding backed by Sequoia Capital and Visionaries Club. In addition, we closed our Series B financing and persuaded Tiger Global and Meritech Capital to continue developing Xentral.
Frequently asked questions
Get the Xentral news first