Xentral
& Amazon
Connect your Amazon shop with Xentral and automate your eCommerce processes. Xentral centralizes your orders from all channels, helps you with accounting, issues invoices automatically and minimizes out-of-stock risks.
No credit card needed. No installation.
Xentral for Fulfillment by Amazon (FBA)

With FBA, you have your goods shipped by Amazon. If you use this option, Xentral can be integrated easily in your FBA setup. In this way, you can continue outsourcing your entire logistics to Amazon. Xentral will issue your invoices automatically, synchronize your warehouse and save all customer data centrally in the CRM.

Xentral for Amazon and fulfilling yourself Amazon (FBM)

If you have your own warehouse and take care of shipping yourself or use a non-Amazon fulfiller, Xentral allows you to process your Amazon orders seamlessly. Your ERP will import all orders, synchronize your inventory levels with Amazon, help you with accounting and much more besides.
All key functions at a glance
Here's how you integrate Amazon within Xentral
Tutorial: Marketplaces and Xentral
The Xentral Academy offers straightforward videos that show you how to combine Xentral and your online shop with just a few clicks. Call up the first video and get started with Amazon and Xentral.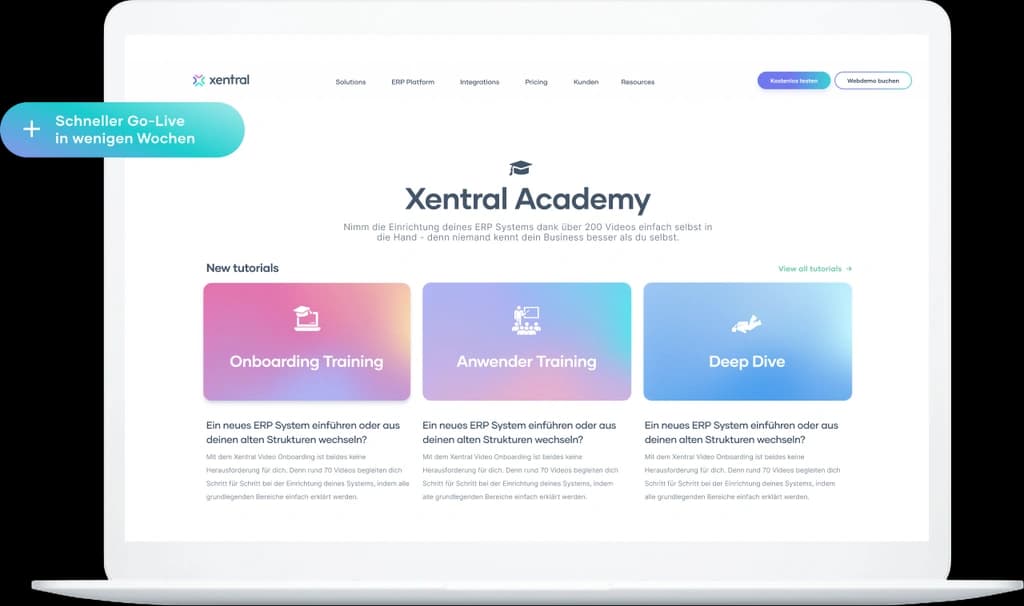 The most important questions and answers about integrating Amazon
Get the Xentral news first