Xentral
& eBay
Integrating Xentral optimizes the most important processes in your eBay seller shop: With Xentral, you automate your offers, order management, inventory optimization and shipping processing.
No credit card needed. No installation.
Process orders seamlessly

Import all orders from eBay into Xentral and benefit from centralized, seamless order processing – from invoicing to shipping.

Do away with overselling

With Xentral, your eBay seller shop always knows how many goods you have in stock at any given time. This will keep your customers happy because it puts an end to overselling for once and for all.

Organize product data centrally

Manage all product data centrally. Create new offers easily in Xentral and then synchronize them directly with eBay and all other sales channels.
The most important functions for eBay
Free Video Training
Tutorial: eBay and Xentral
In the Xentral Academy, you will find straightforward videos that will show you how to integrate your online shop within Xentral in just a few minutes. Get started with the first video and find out how to optimize your eBay sales with Xentral.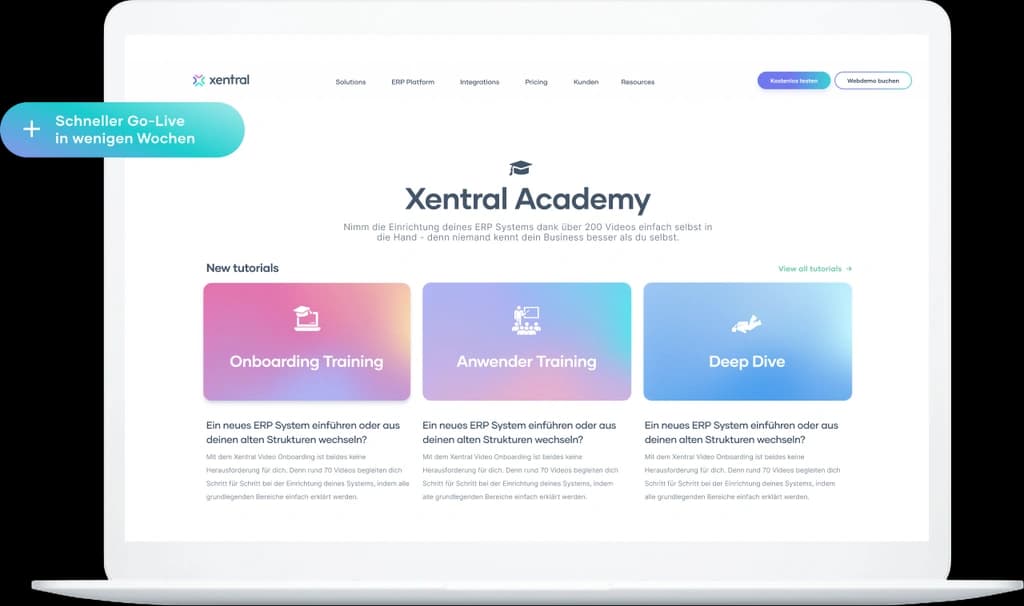 Get the Xentral news first