Internal vs. External Warehouses: The differences and benefits for your online store
With the rapid growth of eCommerce, many businesses will need to decide between running an internal warehouse vs. external. Xentral's Nico Wengler provides his expert advice in this post.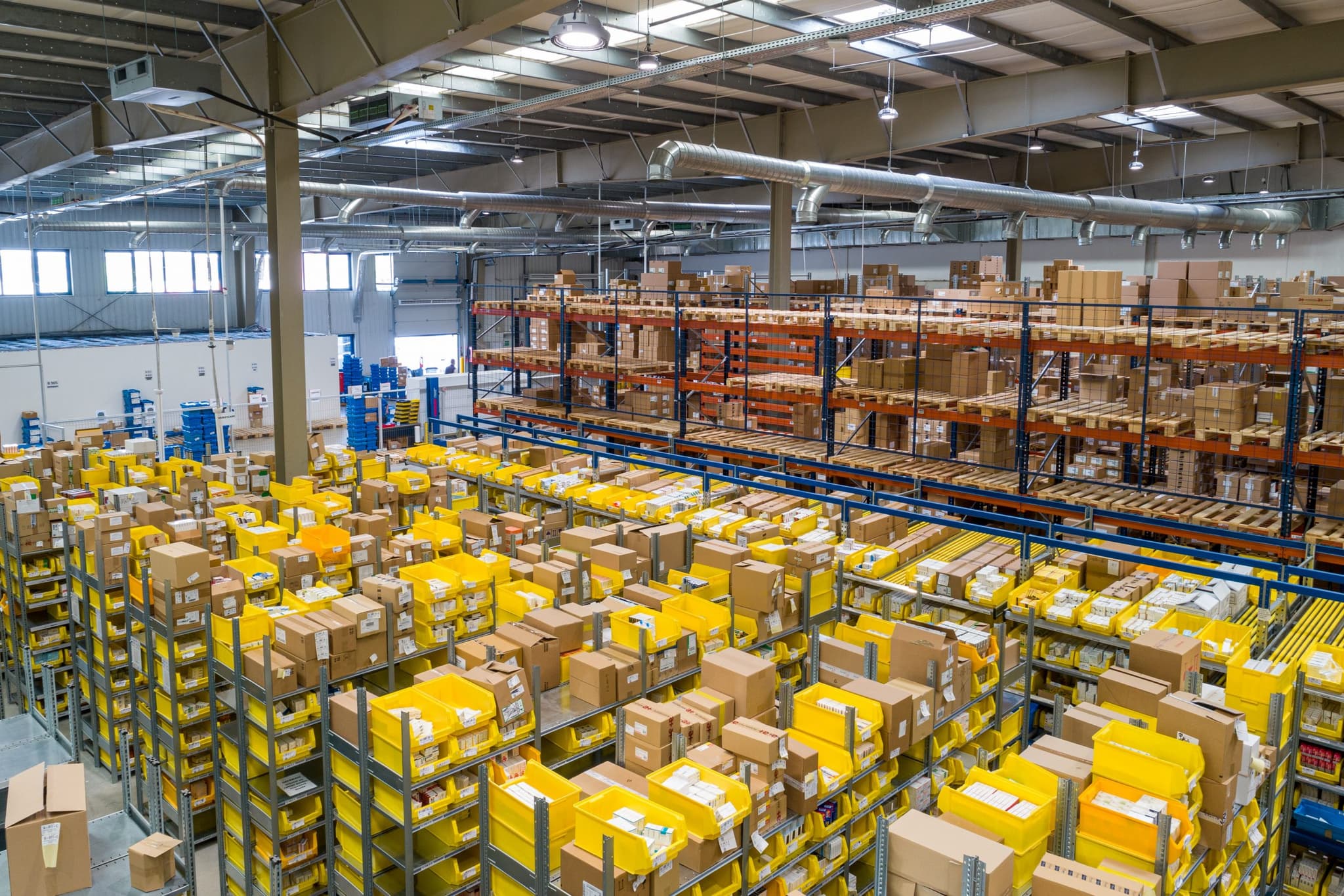 Which option is better, using your own warehouse or working with a fulfillment service provider? Is there an even better option? Our expert Nico Wengler covers these pertinant questions.
⁠
⁠
⁠"There are two important considerations when choosing between an external warehouse and an internal warehouse: The size of a store and whether it operates as a retailer or has established its own brand," says Nico Wengler.
In-house storage or third-party storage – which should I use?
There are two criteria you can use to decide whether you should use your own warehouse or a third-party warehouse: The size of your store and your business concept. For small online stores and classic retailers, an in-house warehouse is usually more worthwhile. For larger stores in later growth phases and those that have established their own brand, an external warehouse can be worthwhile.
Shop size
⁠
⁠
Internal warehouses for small stores
"I advise small businesses that are just taking their first steps in online retail to take things into their own hands. There is always room somewhere in your own four walls to store, pack and ship goods.
⁠
⁠
At this stage, the costs associated with external fullfillment would otherwise take up most of your margin. Associated costs, such as picking fees, delivery postage, and unused space within a warehouse can drive up costs. 
⁠
⁠
When managing your own fulfiment, costs remain relatively low but add up over time. We did'nt consider external fulfilment until our sales hit the million Euro mark. With processes set in place, running internal warehouses and fullfilmment was a no-brainer at first. 
⁠
⁠
External warehousing for established stores or start-ups
Stores that are in the so-called second growth phase, and have already established a few products on the market, should consider working with a fulfillment company. This is because most entrepreneurs are now faced with completely new tasks:
⁠
⁠
In order to continue growing, the focus must be on strategy and marketing moving forward. There simply isn't enough time to fullfill customer orders. If you want to concentrate on business, managing warehouse logistics won't be possible at the same time.
⁠
⁠
This also applies to start-ups that have already been provided with larger sums of money by investors. Businesses should primarily focus on strategic planning; with investments made in external fullfilment."
Retail vs. DTC (Direct-to-Consumer)
Every succesful store eventually arrives at the third growth phase. Depending on your business concept and goals, targeting international markets will rely heavily on partners, such as retailers, or managing Direct-to-Consumer operations.
⁠
⁠
Internal warehouse for retailers
"If a store sees itself primarily as a reseller of already established brands, the margins are mostly small. Marketing also plays a small role, since consumers are already familiar with the products. The most important concept here is to sell in bulk in order to make a profit.
⁠
⁠
I usually advise retailers to rely on their own warehouse logistics in the long term. Given the targeted number of sales, this is usually more cost-effective than working with a fulfillment service provider. This is because automation and standardization in a domestic warehouse can usually keep costs well below the amount a fulfillment service provider charges per shipment.
⁠
⁠
External warehouse for established brands
If, on the other hand, a store has established its own brand, working with an external fulfillment provider would be ideal. This can give you the ability to spend more on building out the brand further, while also dictacting pricing.
⁠
⁠
Fortunately, retailers do not have to worry much about the typical aspects of their own brand, such as personalized packaging. Modern fulfillment service providers are now able to take on these tasks. It just costs a little more to have the fullfiller write another card for each package."
Overcoming challenges of setting up your own warehouse vs. choosing a logistics partner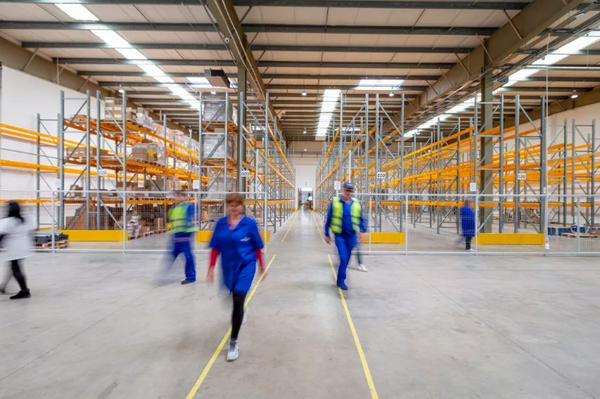 For the most part,  smaller stores can handle logistics internally, while established stores and start-ups utilize fulfillment partners. In the long term, however, it is the store concept that determines the right option: retail means having your own warehouse, while having your own brand means using an external partner.
⁠
⁠
The next challenge to consider is planning out the logistics itself, and some of the pitfalls that come along the way. Nico Wengler has some valuable advice:
⁠
⁠
Internal warehouses: the effort is often underestimated
"When it comes to setting up their own warehouse, traders and retailers are always confronted with three problems:
⁠
⁠
#1 Hardware
A warehouse does not only consist of shelves. It also includes printers, for example, so that fullfillers can get to their delivery bills as quickly as possible, and in as many places as possible. Or the WLAN network, if a store prefers to work with tablets instead of paper.
Selecting and installing warehouse hardware is extremely complex and should never be done by non-professionals. Getting advice from professionals pays off a thousand times over.
⁠
⁠
#2 Logistics
The same applies to the logistical structure of a warehouse, Simply cramming every item somewhere is obviously not a sensible solution. Goods that are ordered frequently must be easily accessible and quickly replenished. Returns shouldn't just be thrown into a pile, otherwisechaos will ensue.
⁠
⁠
A logistics professional can help tremendously, but above all, clever software can take things to the next level; ERP systems are capable of organizing your warehouse and managing it almost automatically. All important information such as stock levels, incoming returns or current storage locations are displayed and forwarded in real time. This ensures smooth logistic operations.
⁠
⁠
#3 Employees
Finally, it is becoming increasingly difficult to find good employees for warehouses. Fewer and fewer people are willing to perform this often physically demanding work, and are usually poorly paid for it.
⁠
⁠
Unfortunately, neither professionals nor software can help here, but fair working conditions, decent pay, and a positive experience with the employer.
Integrating with logistic partners can be challenging 
Similar to having your own warehouse, working with a logistics partner comes with its challenges. I advise retailers to select their fulfillment service provider based on the following criteria:
⁠
⁠
#1 Software Landscape
Unfortunately, the logistics sector is one of the parts of the economy where the clocks have often stood still since the nineties: Communication is done by phone or email. When warehouse software is used, there is often a lack of interfaces to connect it to external systems.
⁠
⁠
For smaller stores, daily emails that notify on current stock levels should suffice. But when growth picks up speed, automating processes is the next logical steps.. That's why it's important to make sure that the logistics provider you trust uses a software system that can be connected to your own digital landscape.
⁠
⁠
#2 Cost vs. customer journey
As mentioned: the less service a logistics provider offers retailers, the cheaper it usually is. An all-round happy returns service, with its own portal, costs more than the standard program with a CSV spreadsheet.
⁠
⁠
Along with cost, customer experience should also be considered;  Are you the store with the perfect service program, available 24/7 for your clientele,, but accept lower margins in return? Or are you the bargain store with the best offers, but with certain cutbacks in service? Therefore, customer experience should be top of mind when picking a logistics partner. 
⁠
⁠
#3 Proximity to location
Smaller companies often prefer a logistics partner close to them. This may be because they want to support the local economy or also because they feel that they are not completely relinquishing control in any way.
⁠
⁠
This makes a lot of sense. Those who are on a first-name basis with their fulfillers can often negotiate much better terms. But as soon as the company's business expands to cover a larger area, the challenege will be to find the right fullfiller that you can trust, while keeping the shortest delivery route as possible.
Internal vs. external houses: Software is key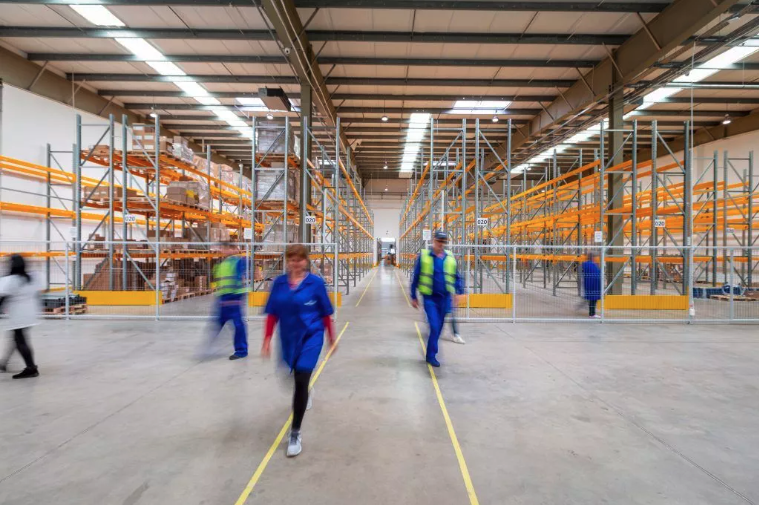 We now know the biggest differences, along with benefits of running an internal warehouse vs. externallly. Nico has one last piece of advice for us:
⁠
⁠
"For me, the most important aspect for perfect warehouse logistics is the automation of as many processes as possible through a software system. In your own warehouse, you can expect twice the amount of output with only a fraction of the workforce. Along with a trusted a service provider, there are significantly fewer communication problems, with faster response times and a better shopping experience for the end customer."
⁠
⁠
If you want to know what Nico's final tip might look like in practice, try our ERP system for small businesses and Enterprises: Xentral handles all operations related to warehousing, logistics and shipping. Try Xentral for free for two weeks!
{}
Frequently asked questions about own or third-party warehouses