Things to Consider Before Employing E-Commerce-Dropshipping
Do you want to start dropshipping or expand your business? We'll show you what you need to know!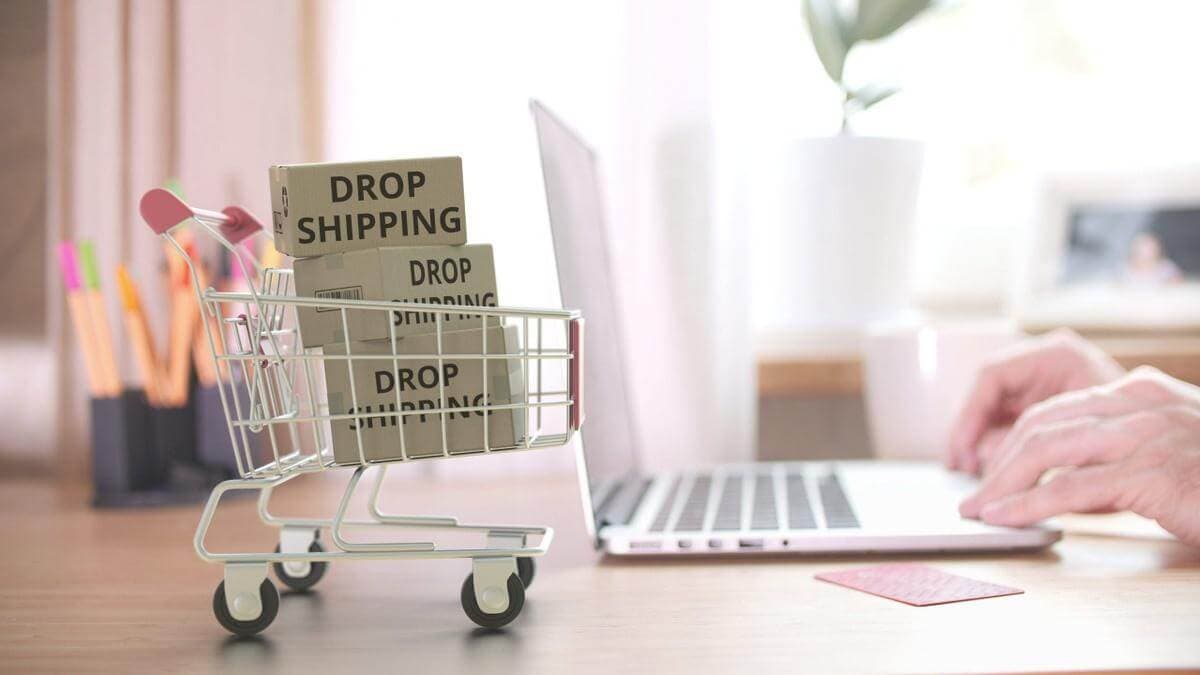 Despite its worldwide popularity, dropshipping is not always the ideal solution for every business. The dropshipping strategy, coupled with higher liability rates, may not be the right one in certain circumstances. It's important to fully understand the industry and compare its pros and cons before you make the switch.
In this article, we'll look at the importance of dropshipping from an online perspective, evaluate its pros and cons, and discuss what to consider before entering this space.
Who is e-commerce dropshipping ideal for?
For e-commerce businesses just starting out, a dropshipping agreement can be extremely beneficial. Dropshipping eliminates upfront costs and saves unnecessary warehouse space and is perhaps one of the most powerful e-commerce tools available. There are no restrictions on how much a brand can sell. New products or stock can be easily tested without the need for extensive or expensive long-term agreements.
What is dropshipping?
With dropshipping, an online retailer sells goods that they do not have in stock themselves. Instead, the retailer orders the goods from a wholesaler or manufacturer's online store after the customer has made a purchase, who then ships the goods directly to the customer.
Dropshipping is therefore an e-commerce business model that follows a specific method of inventory management and order fulfillment that reduces warehousing costs.
Importance of dropshipping for online businesses
In the context of online business, dropshipping refers to e-commerce businesses that use third-party sellers to fulfill their orders. The brand is the storefront and handles all the advertising and marketing to increase awareness, build an audience and make a sale.
In 2017, Forrester Research found that more than 23% of all online retail sales were made through the dropshipping e-commerce model, representing $85 billion in sales. More than a third of online stores now rely on dropshipping - a growth of 32% is expected by 2025.
As the e-commerce industry continues to grow, dropshipping is likely to remain a mainstay for young start-ups and growing businesses. Many well-known brands such as Wayfair, Ikea and J.C. Penney have already used dropshipping with great success.
How does dropshipping work?
Dropshipping follows the principle of an online retailer, also known as a dropshipper, who purchases goods from a wholesaler or has them produced by a manufacturer, but does not store them themselves. The manufacturer or wholesaler then charges the dropshipper for costs incurred for storage, order processing and shipping.
However, manufacturers or wholesalers do not contact customers, but simply deliver the goods. The process for handling returns, on the other hand, is usually carried out by the dropshipper themselves, as wholesalers and manufacturers usually do not offer returns processing.
When orders are placed, the company pays selected third-party providers to manage and deliver the end product. Amazon's Fulfilled By Amazon is a prime example of dropshipping: individual sellers build their brand while Amazon holds the inventory in its warehouses and takes care of the delivery of the products.
In other cases, the e-commerce company keeps all of its inventory with the manufacturer and never touches it personally, but acts as a middleman between the consumer and the fulfillment process.
Advantages of dropshipping
By reducing overall costs and utilizing product testing, e-commerce brands can quickly adjust their inventory to meet customer demand. Let's take a closer look at each of these points.
Easy to get started
Running an online store is a lot easier when you don't have to deal with physical products. Therefore, with dropshipping, you don't have to worry about the following things and matters:
Renting and managing your storage space
Assembling, packing and shipping your orders
Tracking your inventory for accounting purposes
Continuous ordering of products
Management of your inventory
Lower capital investment
New entrepreneurs benefit from drastic upfront savings when they enter into a dropshipping relationship. Not only does dropshipping eliminate the need to purchase stock or inventory, it also allows businesses to work with significantly lower budgets.
Research has shown that brands that use dropshipping have an 18.33% higher profit margin than brands that sell through traditional channels.
With Xentral, we have combined and simplified many steps in our processes.
Low overheads for small businesses
Aside from their initial capital, brands also save on long-term overheads. There's no need to spend money on managing a warehouse, and there's no need to replenish or resupply your own stock. This also means no expensive staff or storage fees, which on average account for almost 10% of annual overheads.
Minimal fixed costs
As you've already experienced, with dropshipping you don't have to worry about purchasing the inventory you need or managing your warehouse. Your fixed costs are therefore very low. For example, many successful dropshipping stores are based on so-called home-based businesses and don't require much more than a laptop, a working internet connection and email address and a few recurring costs and expenses. As your dropshipping business grows, these costs will most likely increase. However, they are still very low compared to traditional businesses.
Solid strategy for testing new items
Dropshipping allows brands to experiment with new products without investing in expensive or long-term development processes. Ecommerce brands can test new inventory and bundling opportunities with extremely low risk by using a third-party fulfillment provider instead of buying all the inventory and then finding that no one wants to buy it.
Considering that 30% of a company's inventory is slow moving or "dead", it pays to test before you buy.
Easily scalable inventory needs
Since 66% of online consumers would rather buy from competitors with more shipping options, continuous scaling is crucial for the modern business. However, scaling inventory needs can be difficult with traditional fulfillment processes. When you work with a good dropshipper, e-commerce businesses have less inventory to track, can forecast items less frequently and have more shipping options over time.
Location independence
Working from anywhere in the world is easy in a dropshipping business. You can work from almost anywhere with an internet connection. As long as you can communicate easily with your suppliers and customers, you will be able to run and manage your business effectively.
Large selection of products for sale
Another advantage of a dropshipping business is that you don't have to buy the items you offer in advance. This allows you to offer your potential customers a wide selection of trendy products. If your suppliers have an item in stock, you can offer it for sale in your online store without incurring any additional costs.
The advantages of dropshipping at a glance
Low overheads for small companies
Solid strategy for testing new articles
Easily scalable stock requirements
Large selection of products for sale
The disadvantages of dropshipping
Below we have listed a few limitations that you need to be aware of if you want to get into the business of e-commerce dropshipping:
Low margins
Low margins are a serious challenge, especially in a highly competitive dropshipping industry. The low barriers to entry and minimal fixed costs allow many competitors to easily open online stores and offer numerous products at extremely low prices in order to increase their sales. However, these retailers usually have inferior websites and offer poor customer service. However, this gives you the opportunity to stand out from your competitors.
Customers will also continue to compare prices, further increasing competition and quickly shrinking potential profit margins in your niche. Fortunately, you can still become successful with a smart strategy, such as choosing a niche that is particularly suitable for dropshipping.
Complex shipping
If you work with a large number of suppliers, your customers will also purchase the products they want in your online store from a range of different dropshipping providers. This will definitely make the distribution of your shipping costs a lot more complicated.
For example, if a customer orders several items that are only available from different suppliers, separate shipping costs will be incurred for the shipment of each item. However, it is not particularly advisable to pass on these additional costs to your customers. It can also be extremely difficult to automate these calculations so that your customers share in these fees.
High competitive pressure
The dropshipping industry was worth 125 billion US dollars in 2021 and there are hundreds of thousands of companies around the world. But not all dropshippers can stand the test of time. A 90% failure rate prevents the vast majority from making it past the five-year mark.
The convenience of dropshipping is also arguably its biggest drawback: other e-commerce businesses can sell the same product as you, making it very difficult to stand out from the crowd unless you build a strong brand.
Shared warehouse means inventory handling challenges
Even the most efficient dropshipper can't completely prevent delays in order fulfillment. If you use a supplier that many other companies also rely on, this can lead to unforeseen logistical challenges. Stock levels can fluctuate on a daily basis (especially if one of your competitors runs a promotion that leads to a spike in orders), which can lead to logistical issues ranging from missing stock to late deliveries.
With shared warehouses, your products are at the mercy of other business needs, so flawless fulfillment is not 100% possible.
You lose brand individuality
Since a dropshipping strategy means that the e-commerce operation never interacts directly with the inventory being sold, businesses don't have the opportunity to brand or customize their products. This can be a problem for newer businesses looking to build trust or engagement or develop a sustainable brand reputation. Therefore, this depersonalizing effect needs to be mitigated in other aspects of your marketing channels.
Disadvantages of dropshipping at a glance
High competitive pressure
Challenges in inventory management
Loss of brand individuality
How to get started with the dropshipping business model
Before you start a dropshipping relationship with a manufacturer or wholesaler, it's important that you know the market well. Market research, using an ERP tool and finding quality suppliers are key to future success.
⁠
Market research
Market research is one of the most influential steps in the partnership process. Not only does it give your business a head start on upcoming trends or growing niches, but it also minimizes competition.
There are a few ways to conduct market research as an e-commerce business:
Understand your target customer, including their demographics and psychographics.
Investigate the needs of your business and find out how dropshipping can alleviate the problems.
Conduct a cost-benefit analysis specifically focused on your potential savings or revenue increases.
⁠
Use an ERP tool
The use of ERP software in dropshipping relationships can be invaluable for e-commerce businesses. Providers like Xentral offer 100% control over logistics management and connect with a variety of warehouses as needed.
Product data management is further simplified with optimized inventory management tools, from tracking items to storing important documents. Best of all, it's all available in a single, streamlined, cloud-based program.
Get a free demo of Xentral by getting in touch with our team today.
⁠
Integration with the right provider
The importance of working with the right provider cannot be overstated. By establishing a solid partnership today, you can capitalize on greater opportunities tomorrow, such as higher profit margins and better customer satisfaction. To make the most of your partnership, it's important that you connect with third-party vendors that can integrate with your ERP system.
Look for these effective qualities when searching for a credible dropshipping supplier:
Excellent reviews from verified sources
Successful use cases in the past
High accuracy and speed of delivery
Acceptable costs for your budget
Choose ERP software to seamlessly manage dropshipping tasks
Used correctly, eCommerce dropshipping can help entrepreneurs better manage their product catalog, fulfill orders and meet their customers' expectations. Choosing the right dropshipping provider can bring you and your eCommerce business great benefits and scale your business effortlessly. In any case, it is important to integrate the upcoming solutions with holistic, long-lasting tools.
At Xentral, we offer powerful ERP solutions for e-commerce professionals in any industry. With a variety of automations, we make it easier than ever to run your business from a single location. Manage dropshipping tasks, track logistics services and improve your customers' shopping experience directly from the cloud.
To inquire about possible dropshipping management solutions or to see Xentral in action for yourself, schedule a free product tour.
Is dropshipping worth it?
As you've probably noticed while reading, dropshipping is not a smooth or relaxed way to build a successful online store. Dropshipping has numerous advantages and disadvantages. At the same time, however, this model has enormous potential to generate solid sales through a rapidly growing store. Another positive aspect is that these difficulties can be overcome with careful planning, allowing you to build a profitable dropshipping business.
Xentral ERP – The next step for your business
Want to get started in dropshipping? We have the right solution!
FAQ - Frequently Asked Questions About E-Commerce Dropshipping
What is dropshipping?
Dropshipping is an e-commerce business model in which online retailers offer various products in their webshop without actually having them physically available in a warehouse. Instead, dropshippers work with suppliers who ship the products directly to customers. The dropshipper takes on the role of an intermediary and handles tasks in the areas of marketing and customer service.
What are the disadvantages of dropshipping?
Dropshipping has the following disadvantages, among others: - Low profit margins - Limited control over delivery processes - Intense competition - Potential delivery problems - Dependence on the reliability of the supplier
What are the advantages of dropshipping?
Dropshipping has the following advantages, among others: - Low start-up costs and barriers to market entry - No or minimal warehousing - Independence of location - Large product selection - Low overhead and fixed costs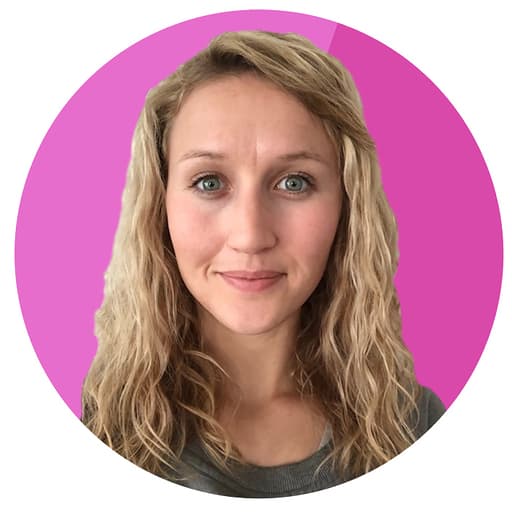 Hello World