ERP setup in just two weeks – How the new Xentral video onboarding led to success in record time
What needs to be considered?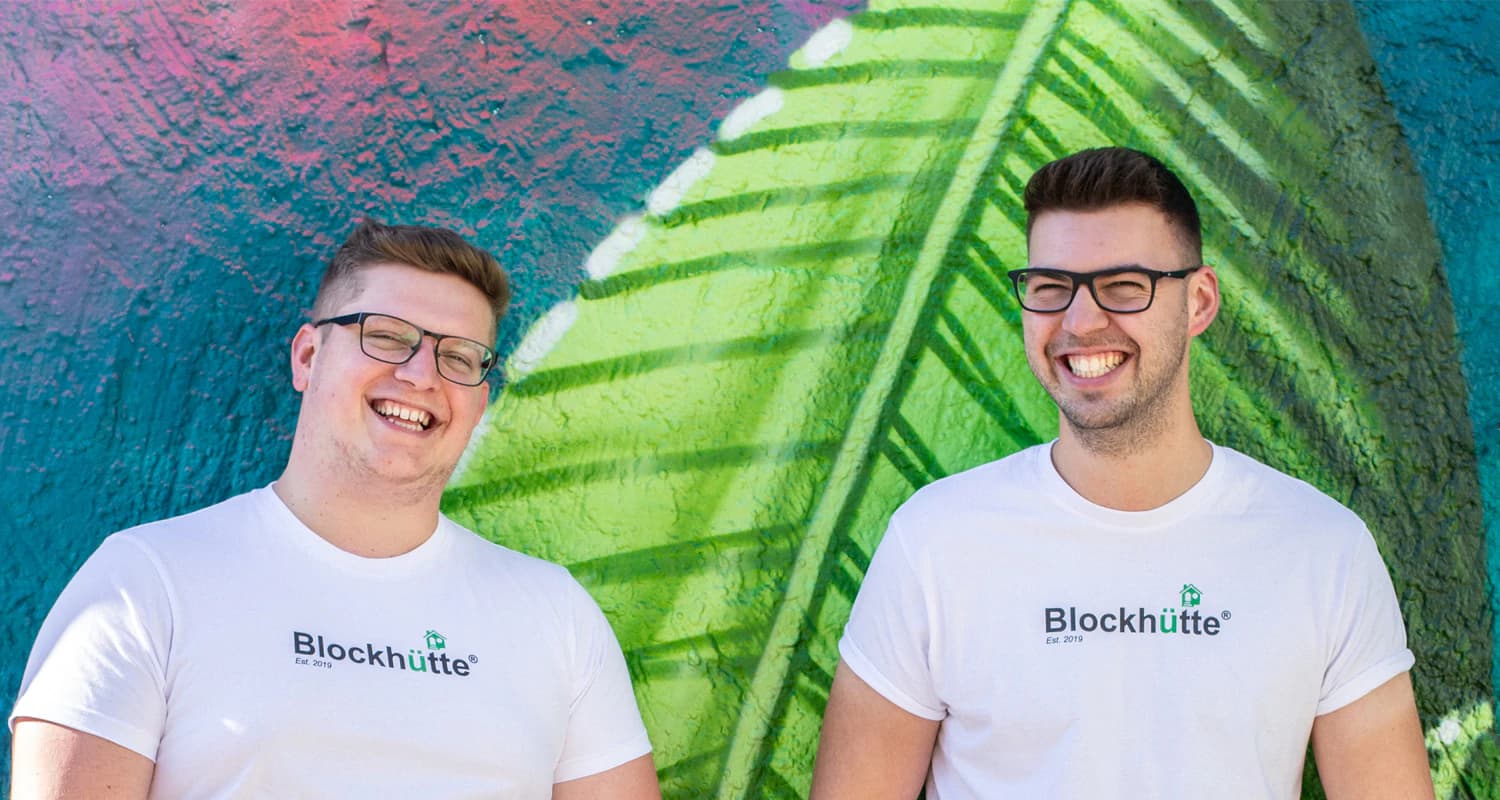 Nils Hack from Blockhütte explains how a thriving company suddenly springs from a happy chat among friends - and how he managed to set up a complex ERP system like Xentral with video onboarding within two weeks.
From beer to lunch box
Let's start at the beginning: The beginning of this story can be found, as is so often the case, at the bar table. Two long-time friends who have already gone to school together met one evening in 2019 for an after-work beer and talked from one hundredth to the thousandth.
How exactly they came up with it can no longer be reliably clarified, but somehow their conversation ultimately revolved around the good old lunch box. Both agreed that they would no longer put up with carrying their well-deserved lunch to work in ugly, scratched plastic boxes - and decided on the spot to create a better alternative immediately.
Log cabin - for more nature and less plastic
Malte and Nils threw their respective talents from sales strength to tool making into one pot, stirred vigorously - and the result was quickly the prototype of a simple, attractive and very practical lunch box made of stainless steel, which is also produced sustainably and with high quality. The beautiful piece, originally designed and manufactured for personal use, aroused interest in the personal environment of the two creators in no time at all - and the first orders were not long in coming.
So they soon had to make a decision: did they believe in their product enough to throw their previous career plans on the back burner and now fully engage in the lunch box game?
The answer wasn't difficult for them, Nils' planned studies were canceled without further ado, the shop ran straight away – and in the meantime, drinking bottles, thermal containers and coffee accessories in different versions have joined the online shop in addition to the classic lunch boxes.
Everything that quality and environmentally conscious connoisseurs need for a successful break!
Increasing demand as a system cracker
As is not unusual for companies that have grown unexpectedly, a large part of the bookkeeping and inventory management at Blockhütte initially consisted of increasingly sophisticated Excel spreadsheets and various tools and workarounds, which more or less did what they were supposed to do over the two and a half years – albeit proportionately high-maintenance and intertwined.
However, the susceptibility of these emergency solutions to errors, uncertainty about stock levels, confusing orders and the appointments with the tax consultant that were awaited with dread over and over again gradually made the camel overflow: Nils finally immersed himself in the world of ERP systems and looked for the right solution for the interests of the company.
"In retrospect, I should have dealt with this much earlier and would have saved myself a lot of trouble."
Xentral offers the desired total solution
During the in-depth research, Nils soon realized that Xentral has all the functions that are needed for a log cabin - and that it also offers reasonable prices. He was aware that choosing an ERP system means a great deal of commitment and involves a certain amount of effort. No wonder, since it represents the entire company as the basis for all business processes.
Among other things, Xentral was able to convince with its connectivity to various marketplaces for future growth. Another plus point for Nils: "Xentral also has the most attractive user interface, which I think is important when I work with it every day."
After the decision to use Xentral as the ERP system was made, the task now was to organize the setup. The first idea was to hire an agency for the entire implementation and not even deal with this process yourself. However, the prices that various providers charged him for this service were too high for him to be able to enjoy it.
But since Nils is technically well versed himself, he decided to keep the costs low and possibly save time at the same time by taking the initiative. However, he still lacked detailed instructions so that he could avoid making mistakes during setup and not compromise on quality.
"I then looked for a solution that would take me by the hand."
Implementation in two weeks - (not) a rocket science?!
He found what he was looking for in the otaja video tutorial for Xentral, where all the implementation steps and various tips for use are explained in detail. Exactly what Nils was looking for!
By the way: This video course is so good that we at Xentral wanted to make it available to all our customers. All otaja employees and the video course are now part of Xentral - and our customers can now use the videos as part of the Xentral Academy!
Nils quickly got ambitious: he wanted to set up the equipment accurately, work with precision and finish it as quickly as possible. A lofty goal that he mastered with flying colors: After just two weeks, he had a completely set up, fully functional ERP system.
Whether basic settings, structure, data import, shop connections or logistics - everything is set. A success factor was that he did not encounter any problems or delays during the implementation due to his structured approach in combination with the logically structured onboarding course. He was able to set up something like in a picture book.
So what is the strategy for quick results?
"I strictly followed the structure of the video course, I didn't play around or change anything beforehand. That's why everything worked right away. And I threw myself completely into this task, since I put in eight hours a day in addition to the day-to-day business, seven days a week."
He always implemented the explanations in the video directly in his system. An intensive phase that reflects his considerable commitment. And it was worth it for him:
⁠
⁠
What other strategies have worked for the log cabin team? Nils shares his experiences in the Founder Talk with Xentral CEO Benedikt Sauter:
⁠Nils has completely replaced error-prone time wasters with a lean system in which all functions mesh neatly and thus optimally support the processes within the company:
"Xentral has completely replaced five or six tools for us"
The Xentral team was of course always at his side for tricky tasks in the setup process - and will remain with him in the future if he has questions or needs advice.
"I always found the contact and the cooperation very pleasant, that's important to me."
Thanks to his remarkable personal contribution, Nils has gained a great deal of confidence in the operation of Xentral, which he now benefits from every day. He is able to solve small things himself, understands the structure of the system and can therefore get specific support if necessary without making himself completely dependent on a service provider.
Who is video onboarding recommended for?
"For anyone who is somewhat tech-savvy and perhaps not afraid to send an email. It helps to navigate the PC but I think anyone can follow this course and implement the steps. If it gets too complicated, you can always consult the additional user training or the more comprehensive Deep Dive course."
So far everything has worked smoothly at Blockhütte:
Nils enjoys the new clarity with Xentral and is relaxed about the next appointment with the tax consultant.
Connected interfaces:
Shopify, Amazon
Hello World