Accurate Warehouse
& Fulfillment
Optimize your processes for inventory management, warehouse management and fulfillment and always keep an eye on your inventory with Xentral - even with complex structures and across multiple sales channels.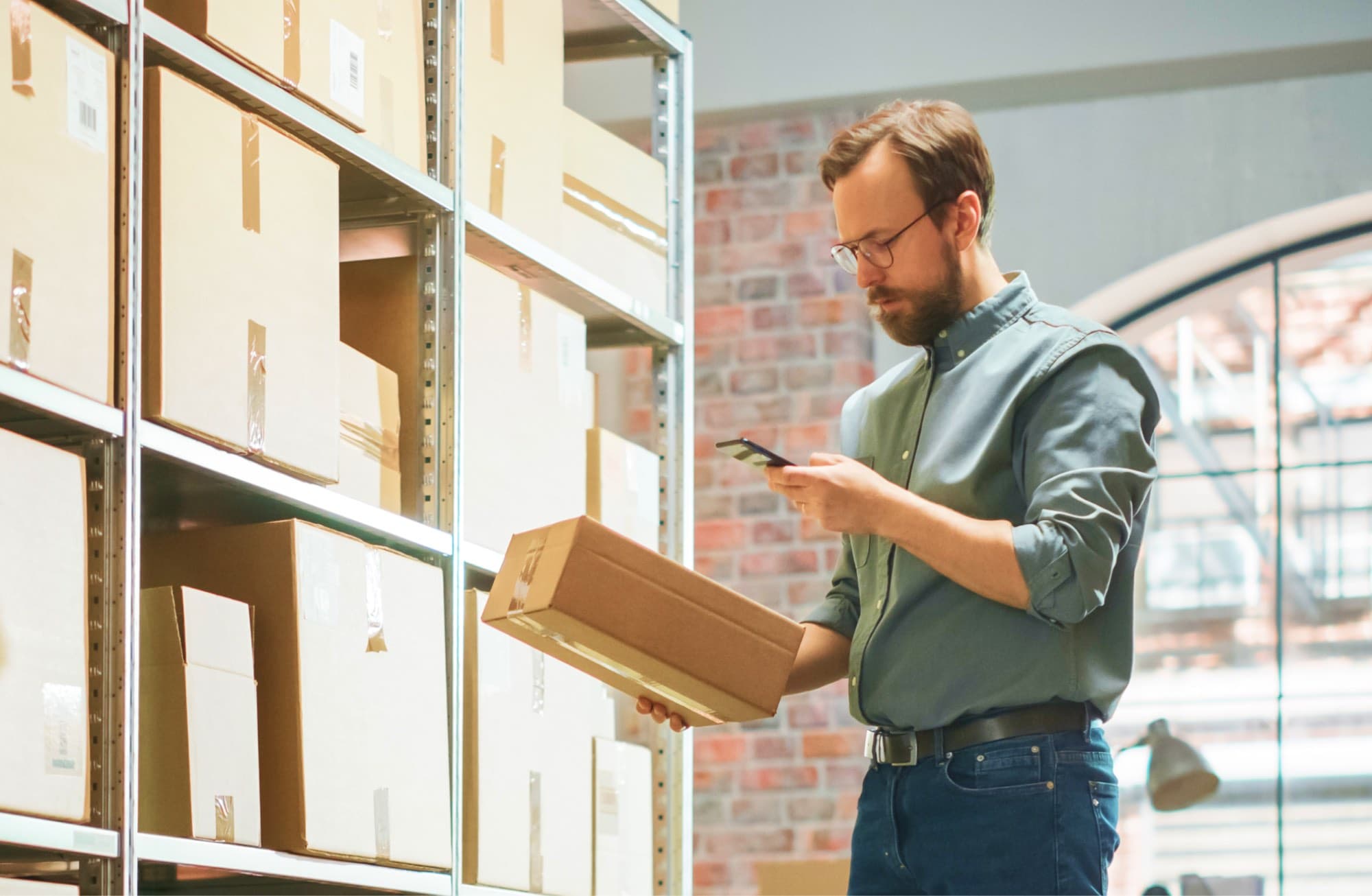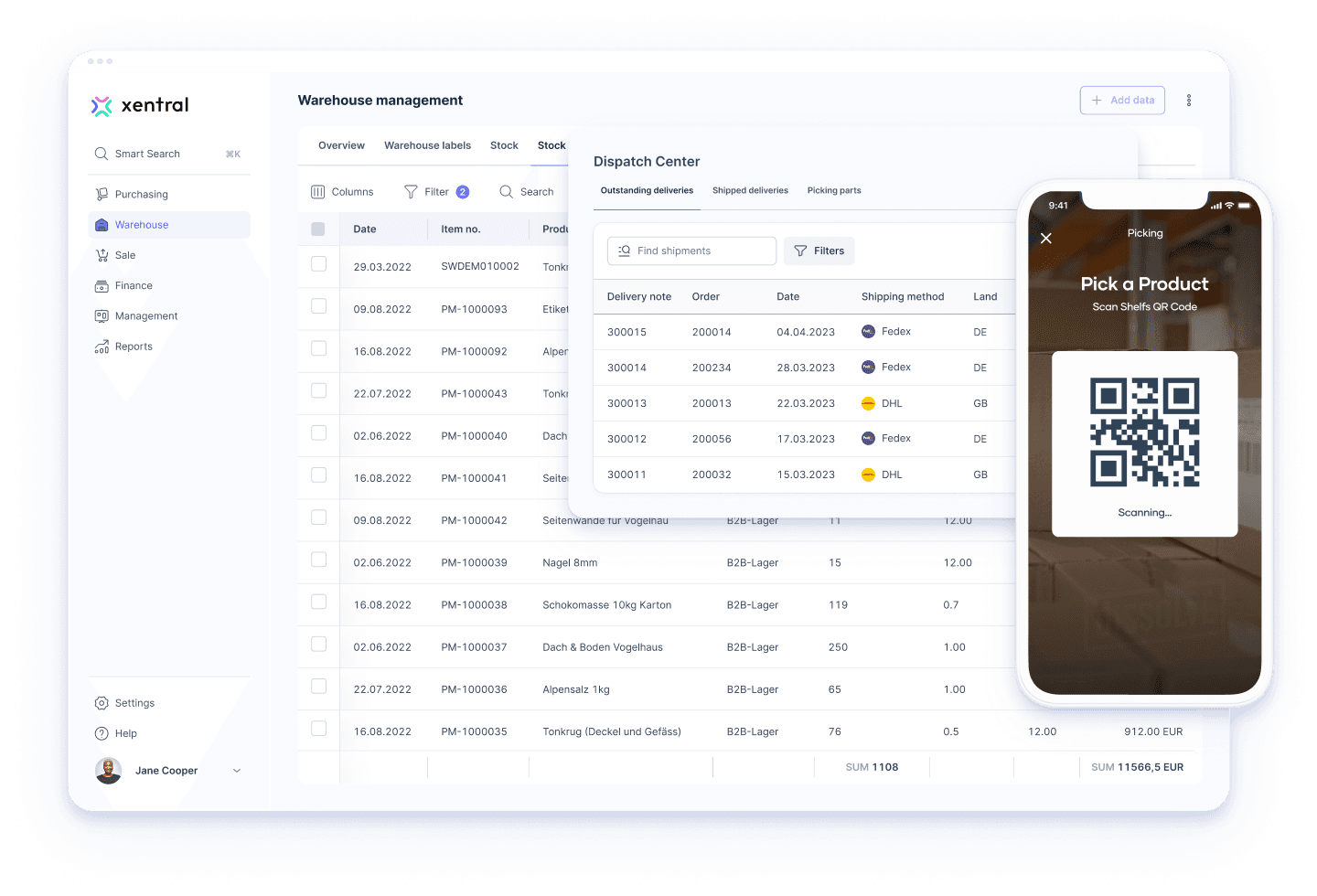 Your inventory, your challenges
Optimize your processes for inventory management, warehouse management, and fulfillment and keep track of your inventory at all times – even across multiple sales channels.
The top 3 Xentral features for your inventory management
Shop smart and needs-based
Warehouse management
Xentral offers you the flexibility you need to set up warehouses based on your individual needs – whether small, large or external warehouses, and with or without fulfillers. Set up your own preferred shelves and storage locations and keep track of your inventory levels at all times.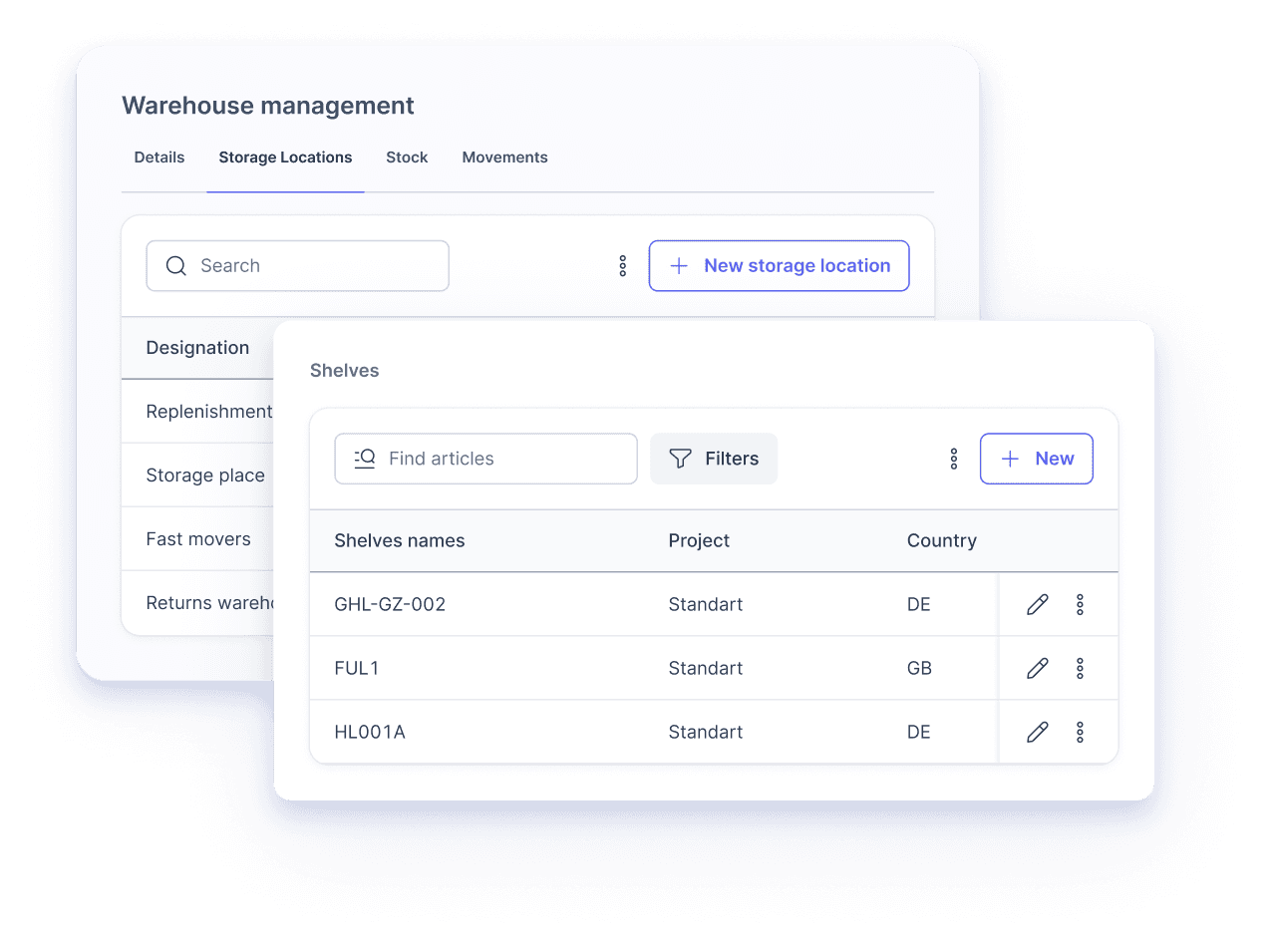 Manage warehouse processes error-free
Multistage pick-and-pack process
Xentral is at hand with a multistage pick-and-pack process so your team can pick efficiently and minimize shipping errors.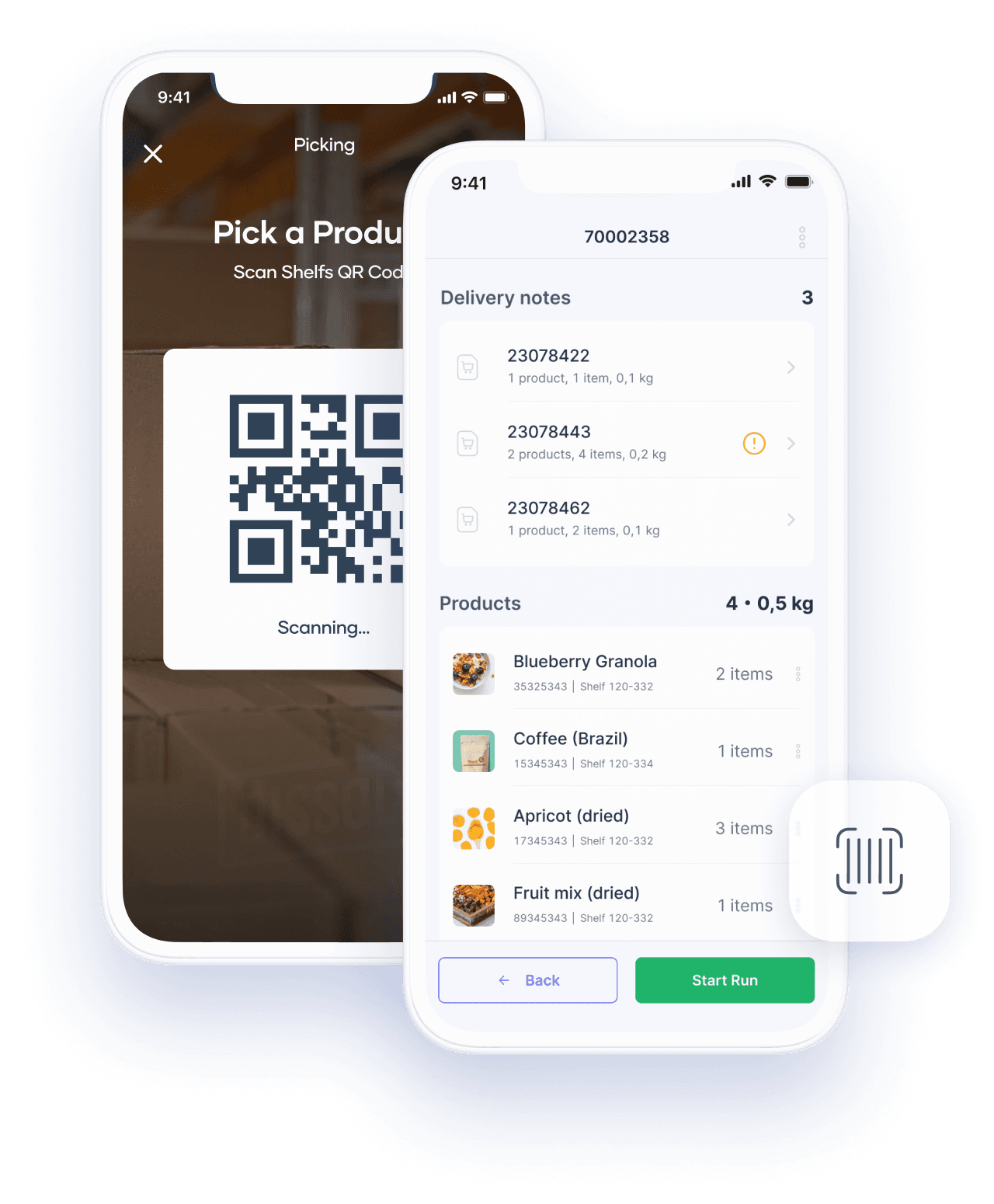 Shop smart and needs-based
Batches and minimum storage life
If you want your business to succeed in the food and beverage market, you need to have transparency as regards batch numbers and minimum shelf life. In Xentral, you will find all details about produced and sold articles with a single click and can always provide information on request.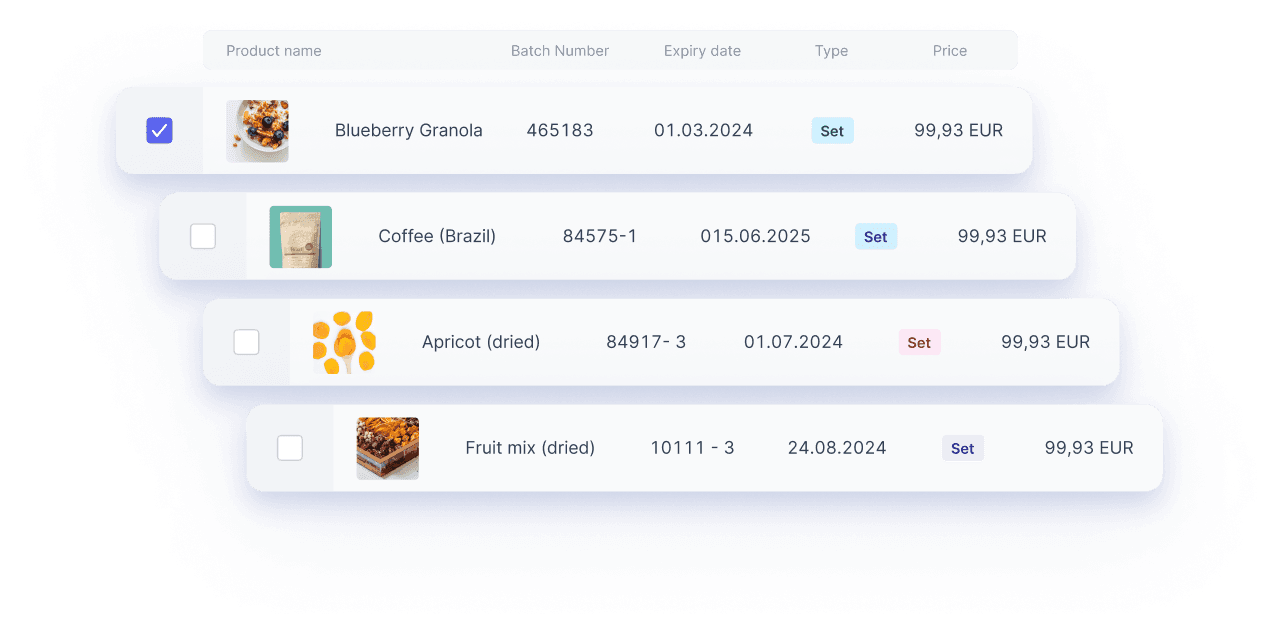 The solution to fulfillment frustration
How many articles do I have in stock – and where do I have them?
Even the most appealing online shop won't generate sales if goods management processes don't run smoothly. Because if that happens, your warehouse and your customers' shopping carts will remain empty. Xentral eliminates fulfillment stress by monitoring your inventory as a business operations software.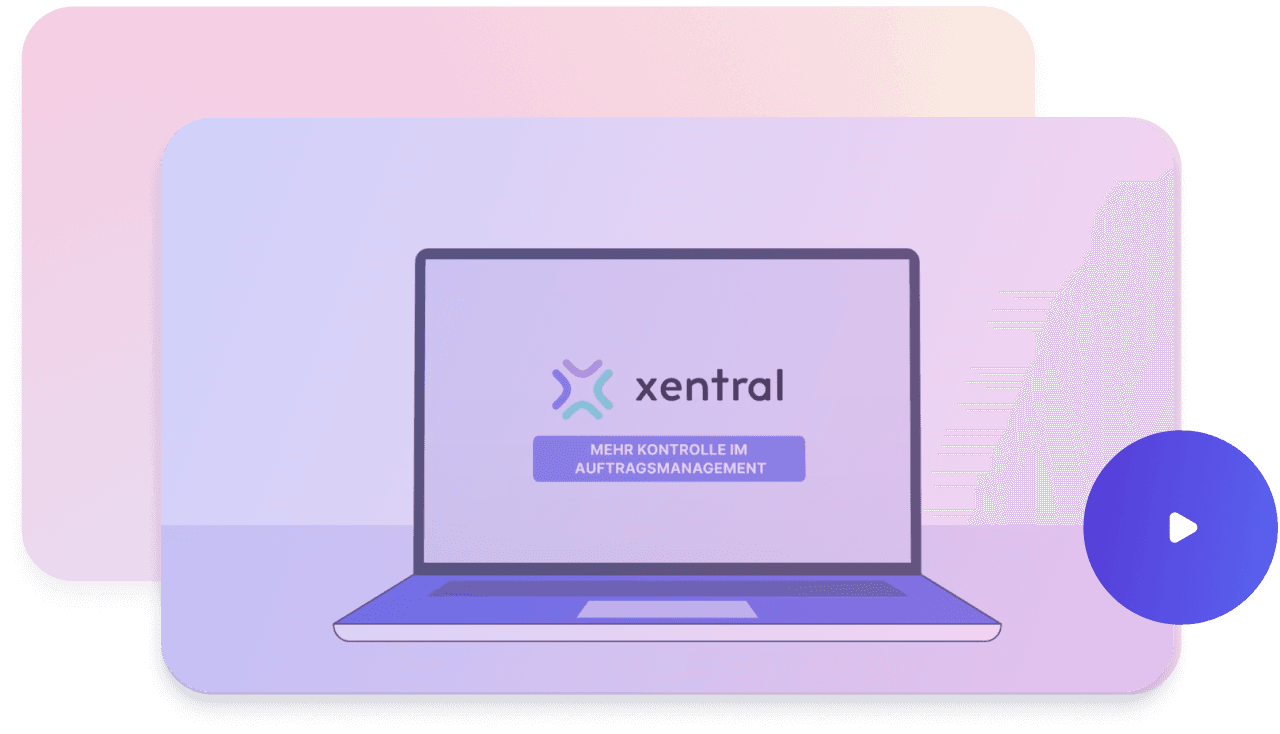 Are these challenges familiar to you?
You are not alone. Many of our customers have faced the same challenges.
Chaotic Channels

You create new sales channels. But with every sales channel, the effort for your order and order processing increases.

Lack of perspective

You want to see the status of your orders at a glance. Instead, you feel like a detective looking for clues.

Less and less control

You think you have everything under control, but you are annoyed by unpaid bills, empty warehouses and open orders.
Say goodbye to empty warehouses
Synchronize your sales channels with your orders and inventories and keep a close eye on key warehouse figures. Xentral automates your goods management and reduces errors – making your customers happy in double-quick time.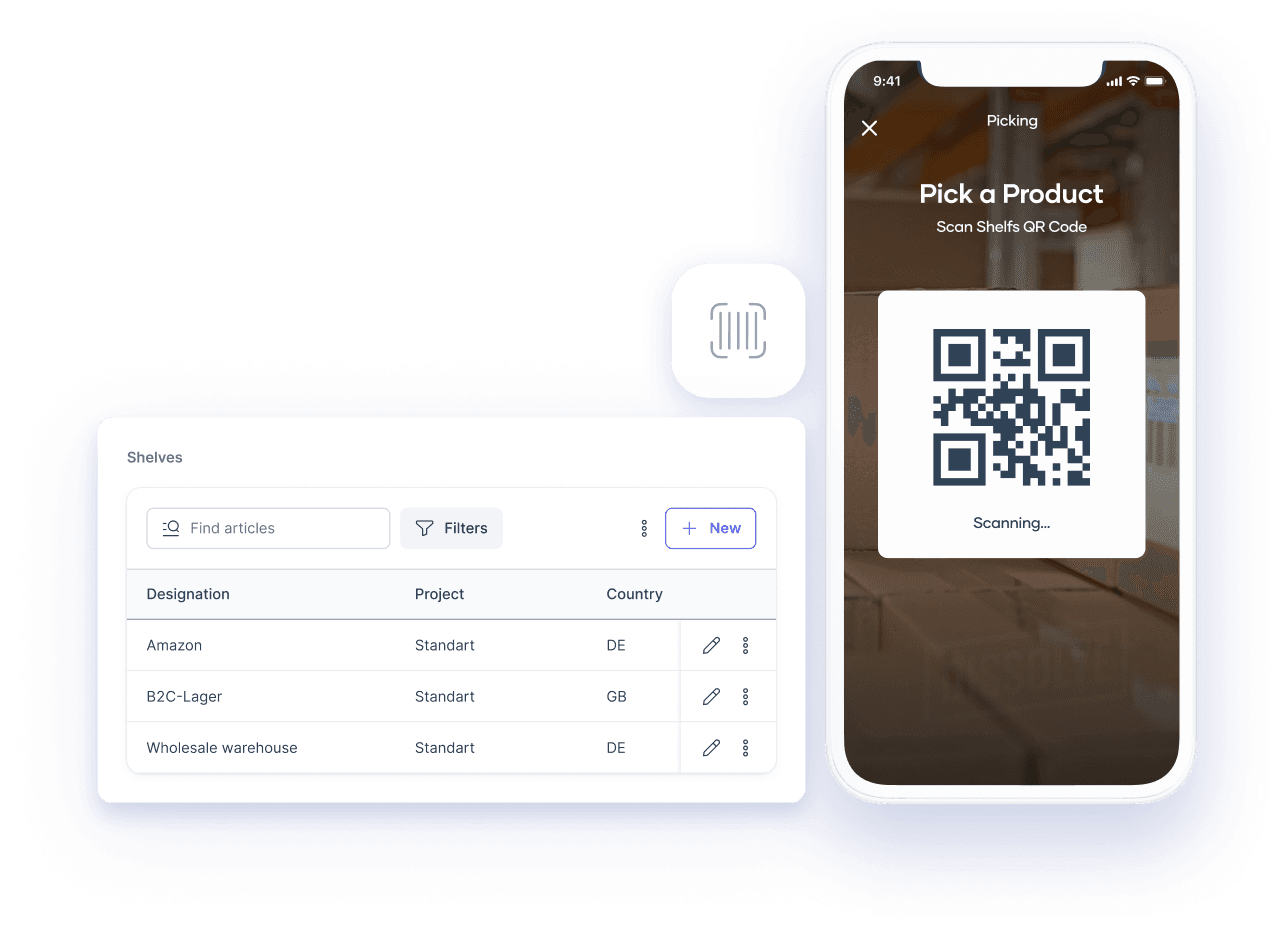 Overcome these fulfillment challenges with Xentral
Keep a close eye on inventory levels

With Xentral, you always know how many articles and stock list articles are available – and on which shelf in which warehouse. Set up one or more warehouses and import articles from all channels via API or CSV upload.

Set up storage locations

Set up shelves and storage locations in Xentral so you can pinpoint where your articles are stored. This helps you to plan pick-and-pack routes more effectively and to get new warehouse staff on board more quickly.

Synchronize inventory figures

Xentral is the bridge between your warehouses and your sales channels. The ERP synchronizes all stock figures automatically with orders from channels like Amazon, Shopify, eBay, etc.

Trigger reorders in good time

Set minimum inventory levels for articles so they can be reordered in good time. An automatic purchase recommendation shows which articles you should reorder based on sales figures and minimum inventory levels.

Faster, accurate picking and packing

Xentral is able to map multistage pick-and-pack workflows – from the simple pick-and-pack procedures with delivery certificates to a multistage, scanner-based process with a zero error rate.

Outsourced or in-house fulfillment

Your 3PL providers or FBA shipments can be integrated easily in Xentral via interfaces and apps. If you want to look after shipping yourself, Xentral will help you with the pick-and-pack process and in creating shipping labels automatically.

Individualizing shipping labels flexibly

Use flexible label templates to create your shipping labels and adapt them for each use case.

Track batch numbers and MHD

Particularly important for food and beverage companies: Track batches and minimum shelf life information for your products throughout the entire incoming goods, warehouse and fulfillment process.

Create and register returns

Create returns in Xentral and print out the relevant parcel stamps with a single click. Once the returns have found their way back into the warehouse, they will be booked into the inventory levels and you can create the necessary credit notes.

Planning production

If you produce in-house, you can simulate production with the Xentral production app. Our ERP shows how much material you need and updates your inventory of stock list articles.
Fast, accurate shipping – par for the course for Xentral customers
Shipping errors cut by half: With Xentral, Liebscher & Bracht succeeded in reducing their error rate in shipping by 50% and now dispatches over 1,000 packages a day smoothly and efficiently.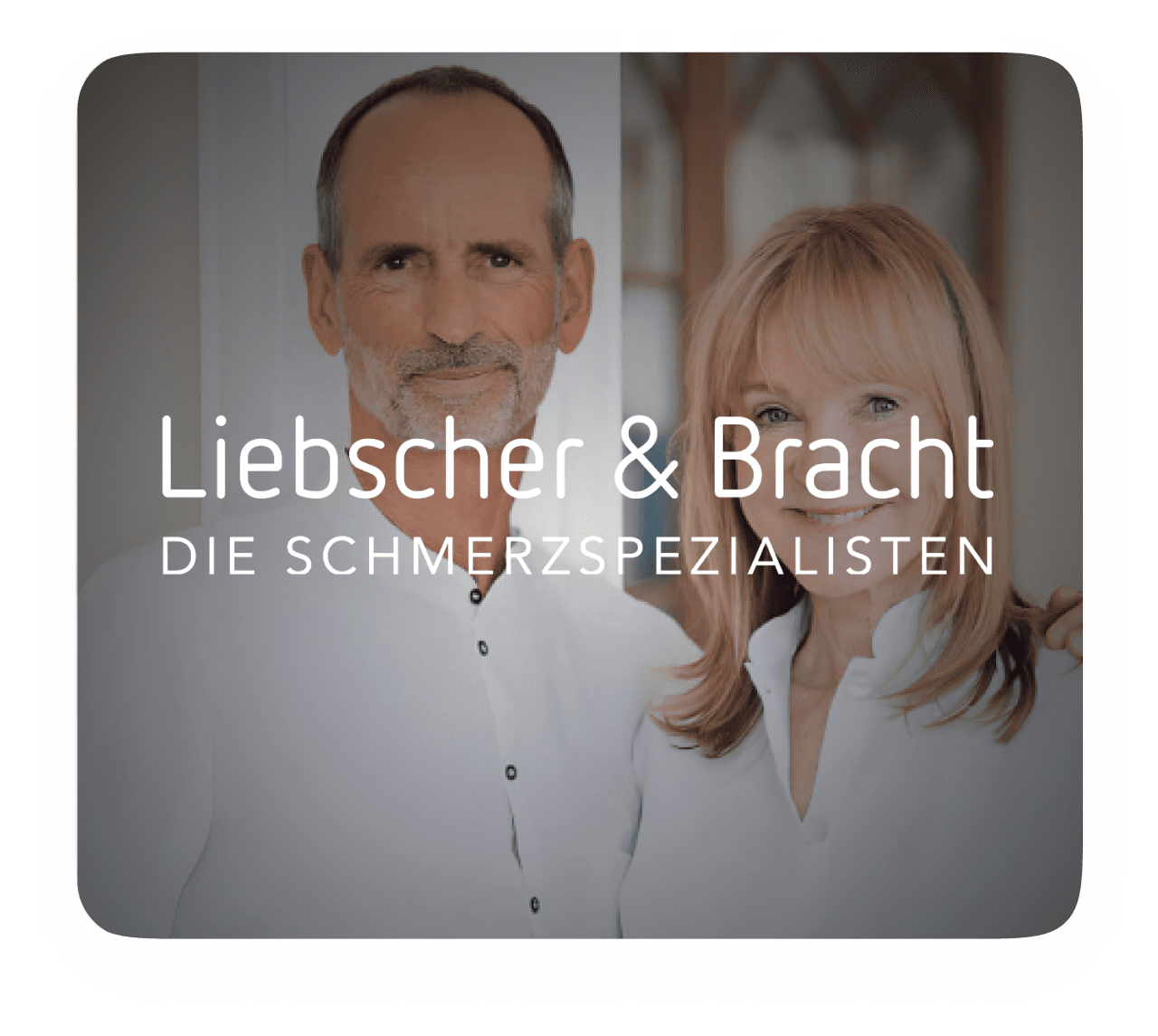 FAQ - frequently asked questions
Get the Xentral news first