Reliable
Accounting
Our preparatory accounting has optimal connections to the most important payment service providers and offers maximum transparency - for example, through well-structured payment mapping and a clear dunning system.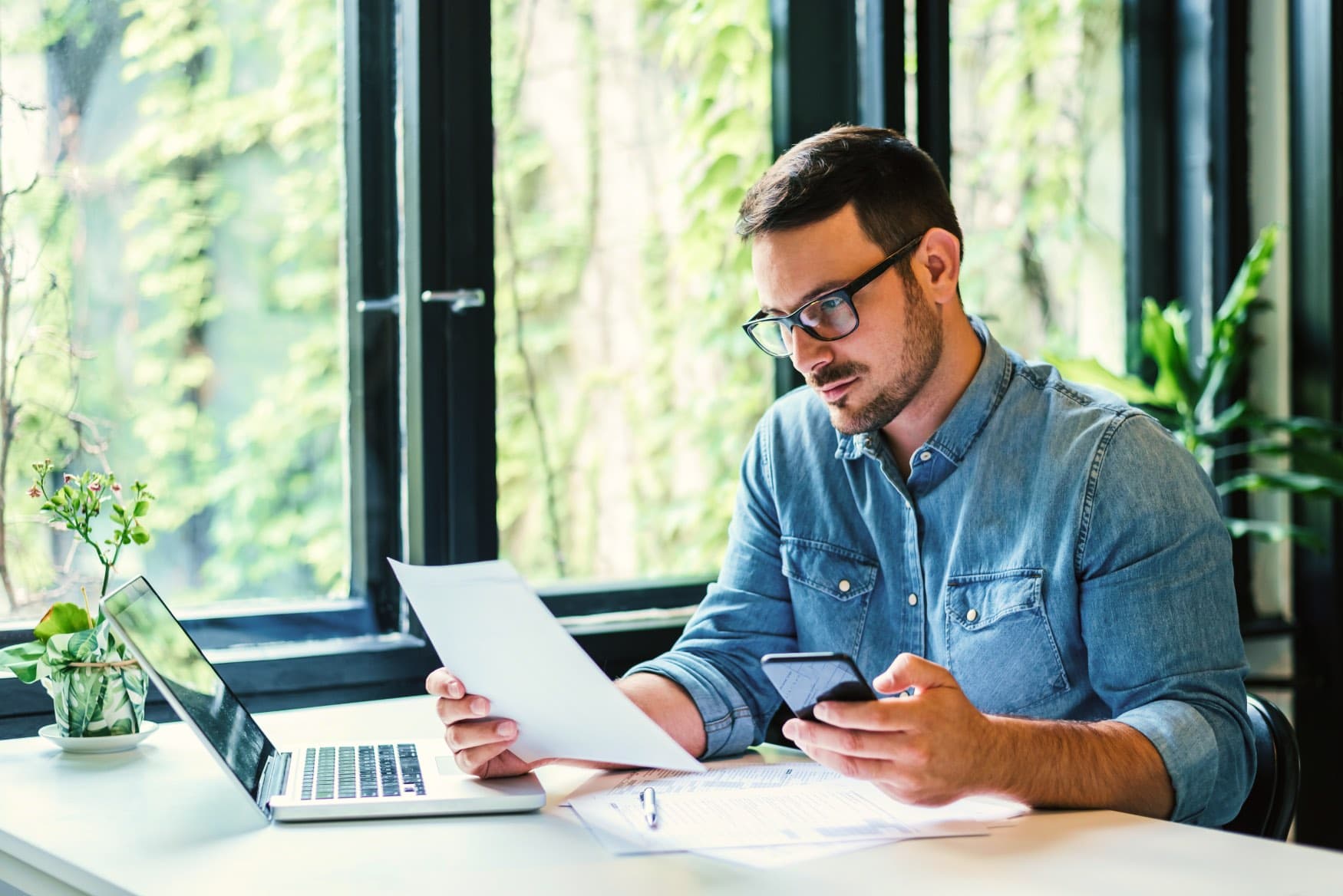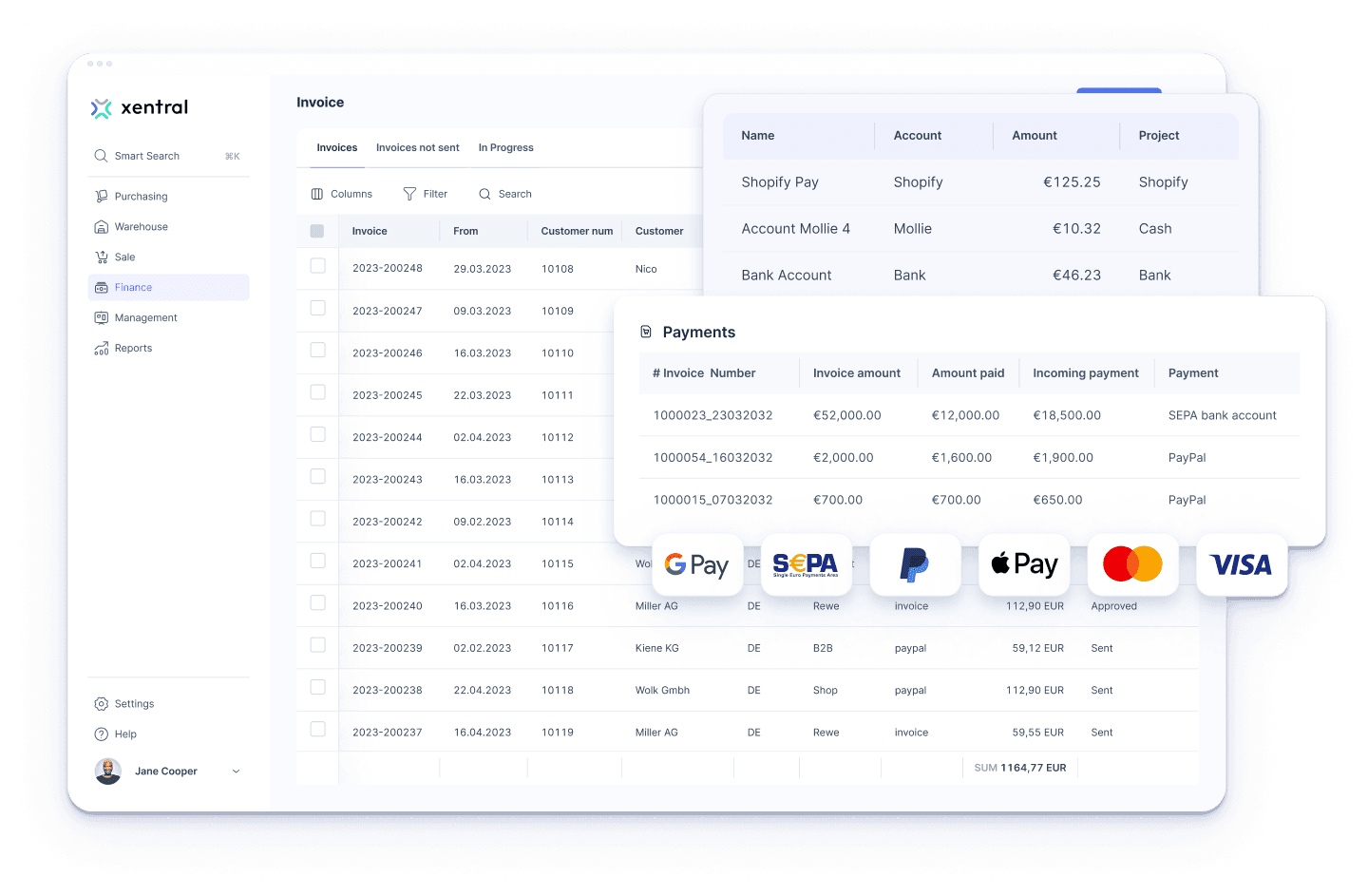 Accounting
With Xentral, you can take the strain off your accounting team and assume more control yourself.
The top 3 Xentral features for your accounting
Shop smart and needs-based
Interfaces to payment service providers
It's easy to connect payment service providers like PayPal, Shopify Pay, Stripe, Mollie, etc., via interface to match received payments with your shop orders in Xentral.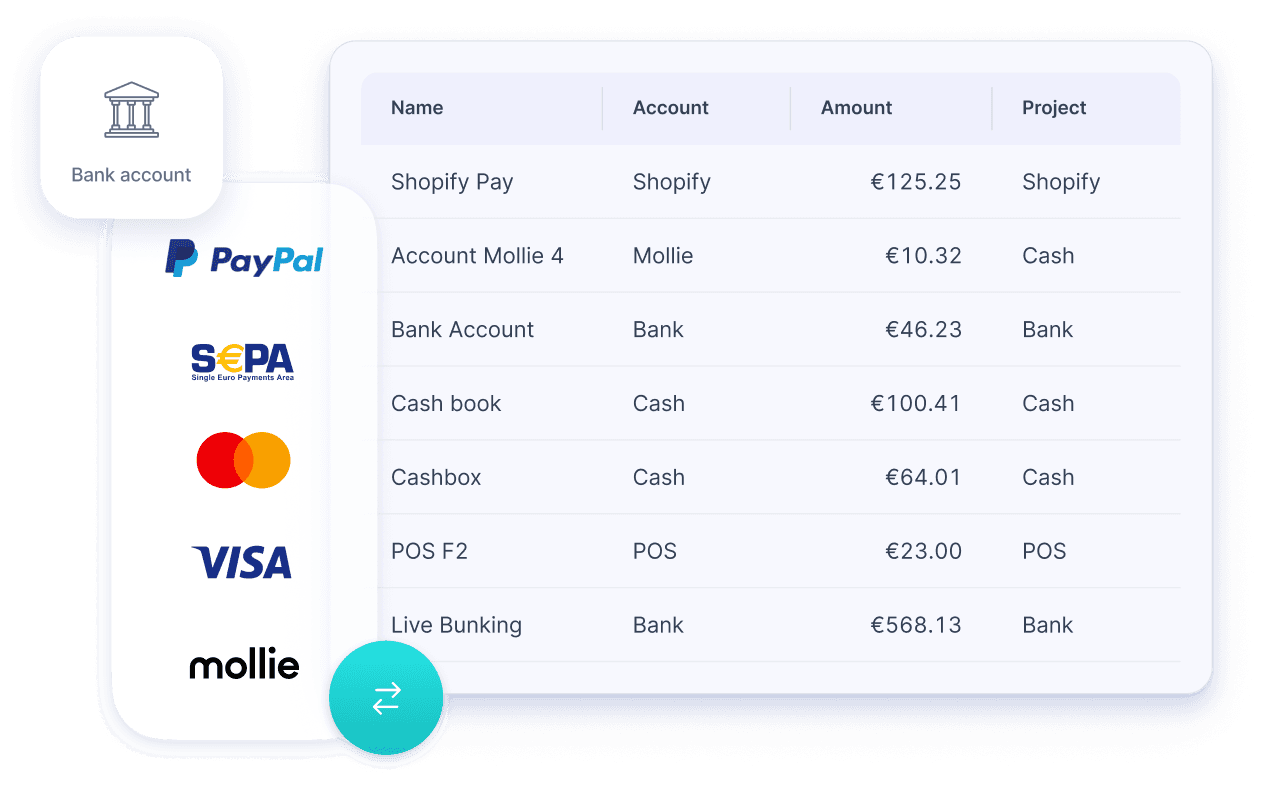 Manage warehouse processes error-free
Automated payment matching
Xentral monitors incoming B2B orders and matches them with the incoming payments on your bank account. If a payment is missing, you can use the automated dunning system.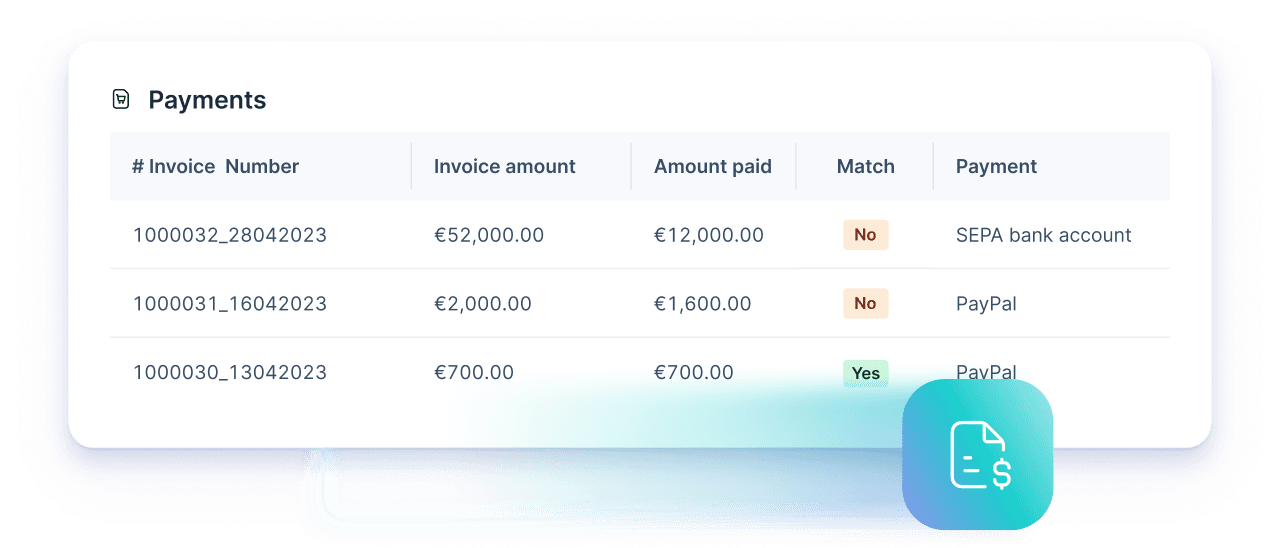 Shop smart and needs-based
DATEV export
Xentral ensures transparency in your accounting, which simplifies preparations for your advance VAT return and annual accounts – complete with intelligent tax handling and DATEV export for tax consultants.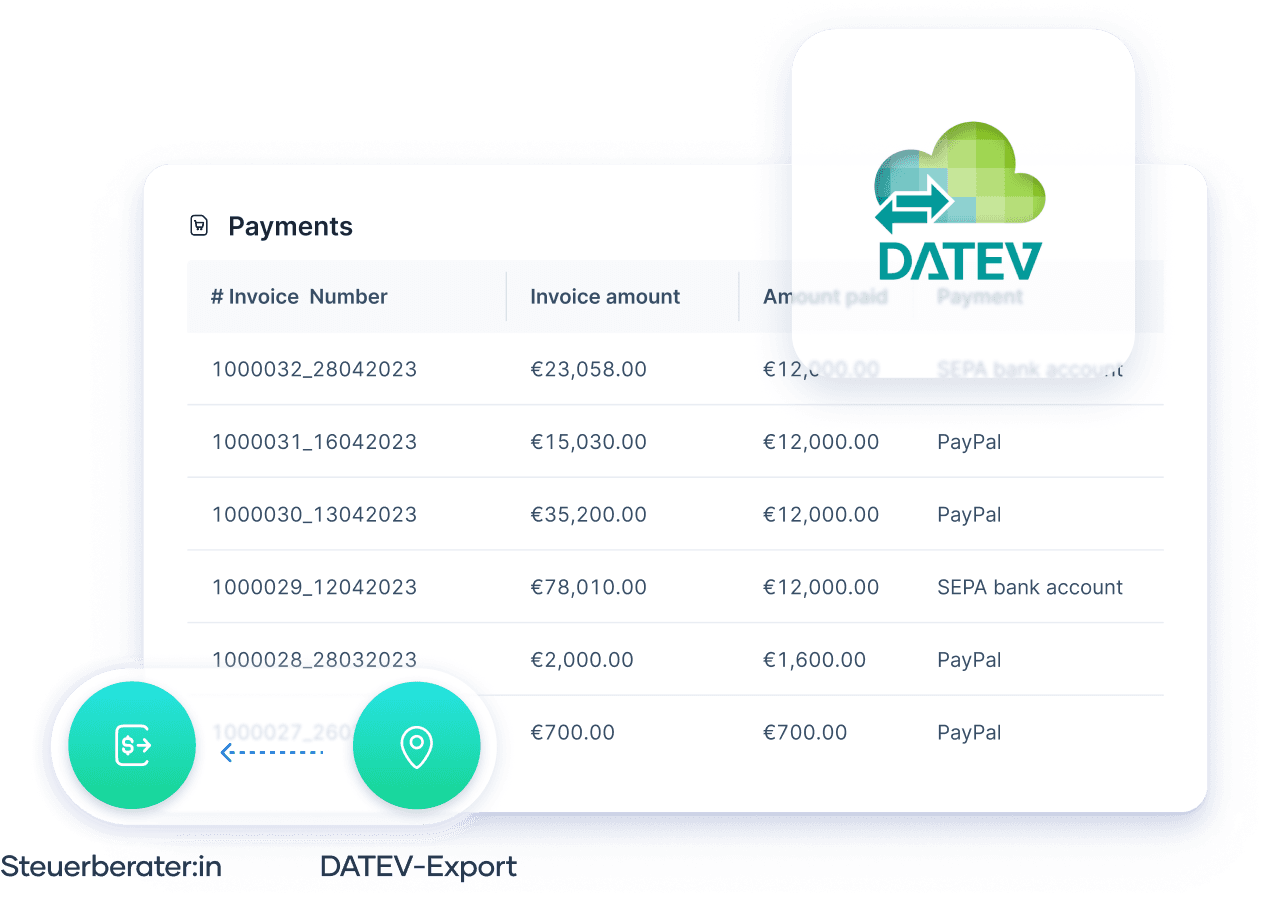 Order and transparency for your accounting
Worried about your annual accounts?
Correct invoices, tax-compliant accounting and punctual payments all help you safeguard your liquidity. Xentral offers you functions that simplify your accounting and controlling.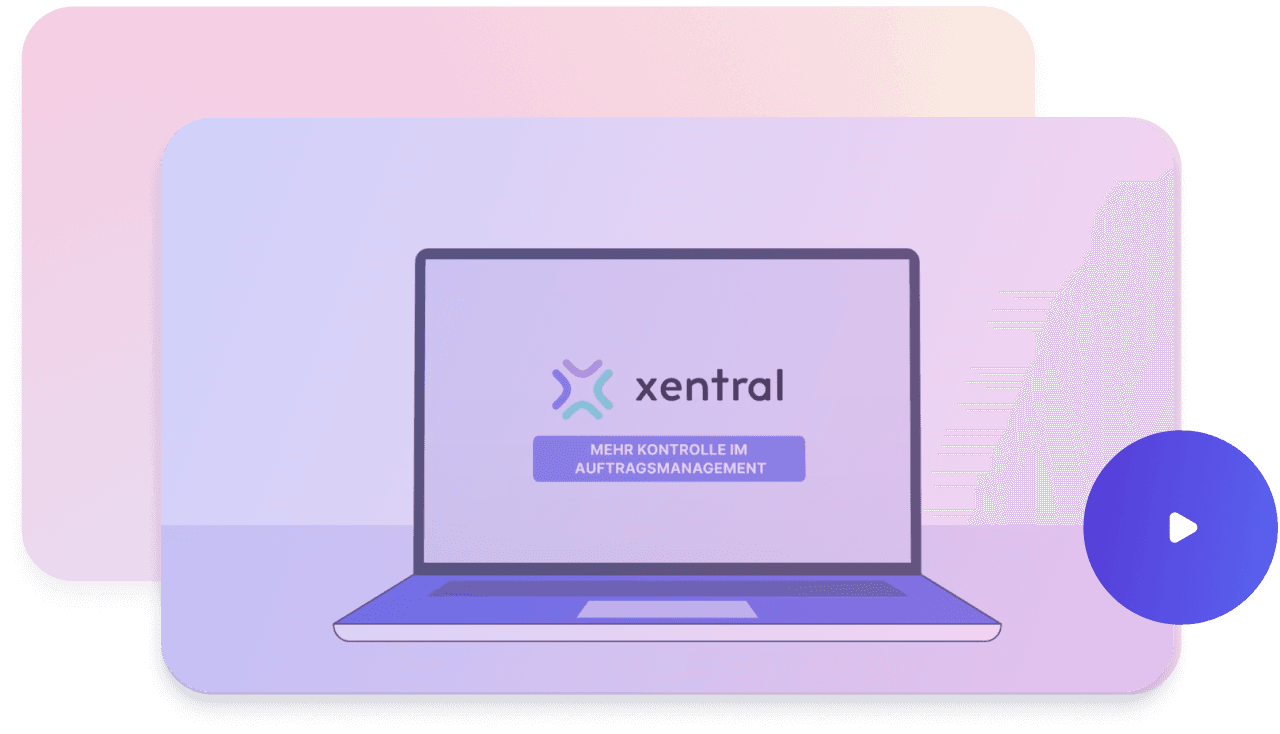 Are these challenges familiar to you?
You are not alone. Many of our customers have faced the same challenges.
Chaotic Channels

You create new sales channels. But with every sales channel, the effort for your order and order processing increases.

Lack of perspective

You want to see the status of your orders at a glance. Instead, you feel like a detective looking for clues.

Less and less control

You think you have everything under control, but you are annoyed by unpaid bills, empty warehouses and open orders.
Relieve your accounting
Incoming payments, accounting and controlling are the pillars of your success. In order for your business to run, they have to run clean from the start. Invoices are just the tip of the iceberg. With Xentral you automate the whole chunk - up to the DATEV export and the transfer to tax consultants.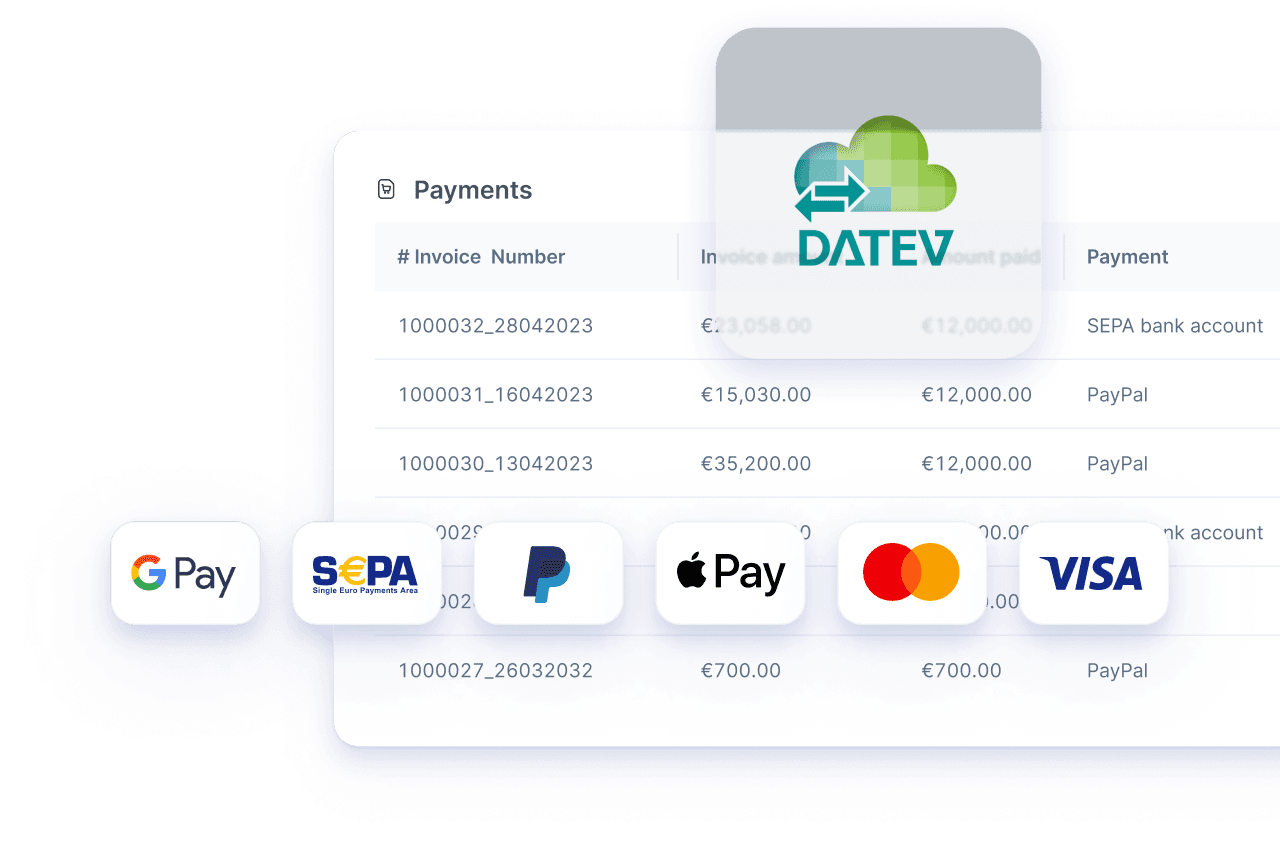 How Xentral lets you sleep peacefully at night
Transfer your invoices in DATEV format

With Xentral, you can transfer your invoices and other documents to standard accounting programs like DATEV or Taxdoo and export them in DATEV format for your tax consultant.

Automatic invoicing

Xentral creates your invoices automatically and sends them to your customers. When payment is received, Xentral automatically matches which invoice has been paid and updates the invoice status.

Simple invoice dispatch

Send invoices to your customers quickly and easily by email. Xentral will help you automate your processes and to set up invoice dispatch smoothly and efficiently for each sales channel.

Invoice offline orders

For B2B and offline orders, Xentral offers the option of creating invoices manually. To speed this up, you can invoice multiple orders together with just a few clicks.

Preparatory accounting

Set up account systems in Xentral and help your tax consultant or accounting team to preassign payment flows and transfer your invoices and credits in DATEV format.

Simple payment matching

Connect your bank accounts and payment providers such as PayPal, Mollie, etc., to Xentral via interface or CSV upload. Xentral will trace all your payment flows and match received payments and orders.

International steuerkonform abrechnen

Du verkaufst international? Stelle Rechnungen mit länderspezifischen Steuerbeträgen und in unterschiedlichen Sprachen. Manage außerdem internationale Lieferschwellen über alle Kanäle zentral in Xentral.

Internationally tax-compliant invoicing

If you sell your goods internationally, Xentral allows you to create invoices with country-specific tax rates and in different languages. Apart from this, you can manage international VAT thresholds centrally across all channels.
Complete orders without frustration – as demonstrated by our customers
From 1,000 to 18,000 orders per month: All order data is now brought together in Xentral and can be conveniently managed in one place. This means that even more freeze-dried taste explosions can be delivered to vitamin-hungry customers every month.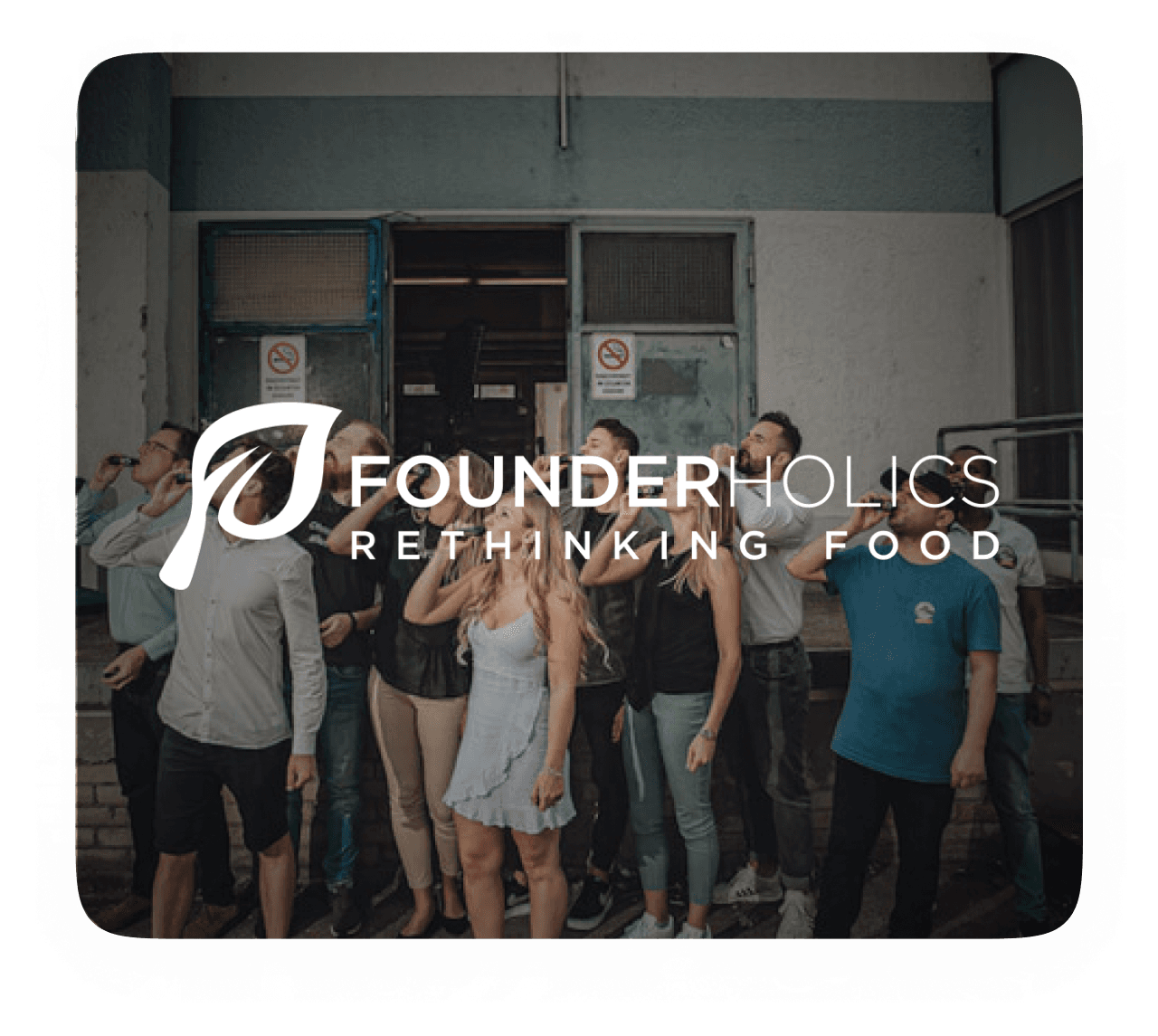 Get the Xentral news first