Batch number tracking for food startups: Batch and lot tracking made easy
If your food business is going to survive in the marketplace, you have to follow strict rules adhere to. Easy - with batch number tracking in Xentral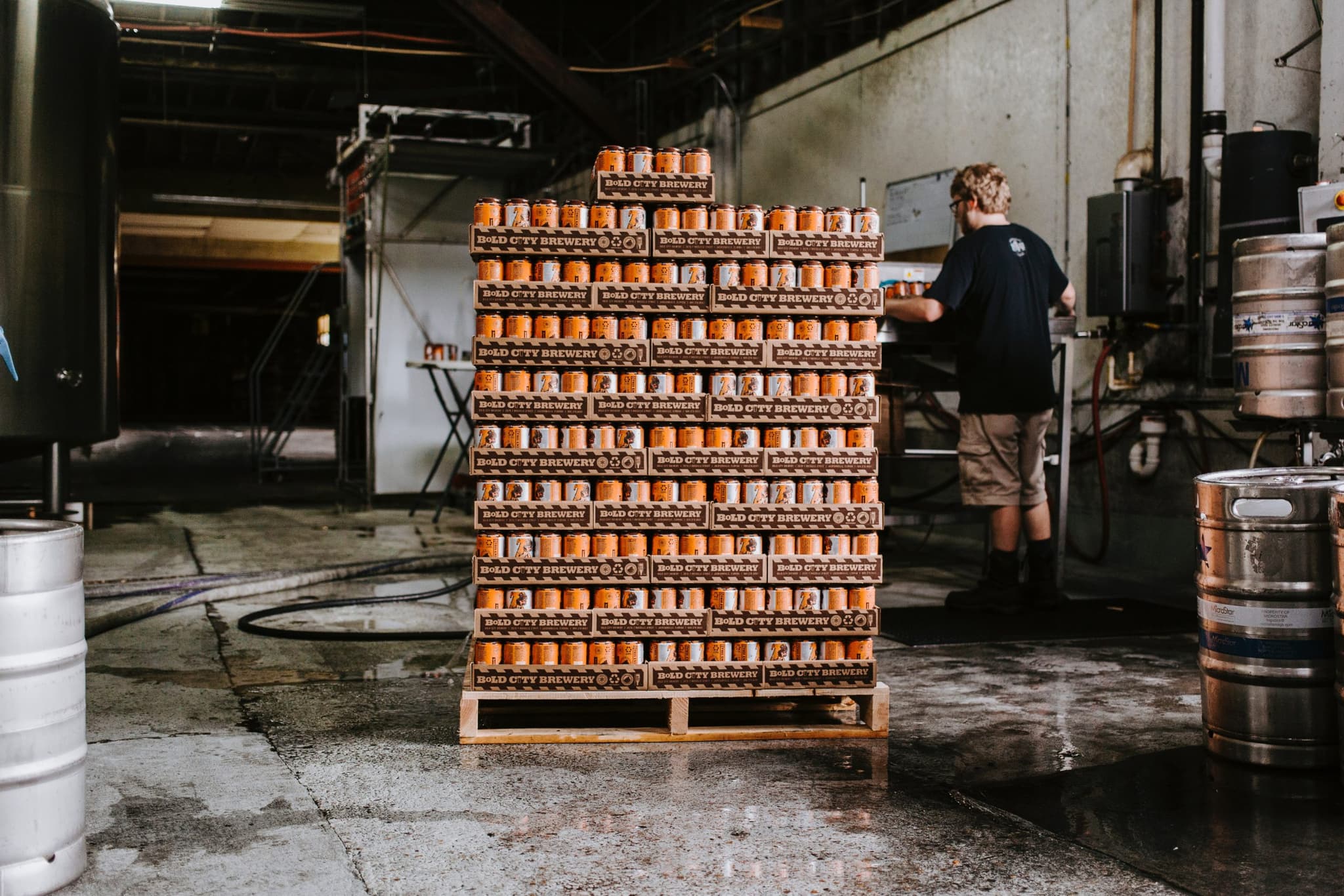 The food and beverages sector is highly competitive – and strictly regulated. Read on to learn how to manage the traceability of your food products and their lots or batches.
Your food startup is all about enjoyment and good quality, which is why your customers love your products. Quality is a top priority for good reason: The food industry also has to comply with very strict rules. This is necessary to protect consumer health and ensure maximum food safety. 
Traceability: Tracking food back to its origin
As an example, your food business is legally obliged to be able to trace food right back to its origin. This applies to all goods that pass through your production, processing, or distribution systems. Traceability can be easily ensured via batch numbers. 
What are batches?
Batches define a specific quantity of goods which have the same properties, that are processed together in a contiguous process. Much like the cosmetics and pharmaceuticals industry, the food sector also uses batch, lot, or charge numbers. 
Advantages of batch tracking
Let's say you sell muesli, and an allergen ends up in the mix during the production process – an allergen that isn't declared on the packaging. In that case, you have to bite the bullet and withdraw affected products from circulation. BUT you only have to recall the muesli products that were part of the affected batches. Batch traceability allows you to find out where a mistake has crept in during production.
What is a batch number – and why is it so important?
Individual batches are identified with batch numbers, charge numbers, or lot numbers, which can be found on the packaging or label attached to the food. The batch number is not the same as a barcode or EAN number, which also appears on the packaging.
The batch number consists of a combination of letters or numbers and clearly identifies a specific batch. This number allows your customers to tell at a glance if they are affected by a recall. 
The system you use to organize your batches, lots or charges is up to you. The important thing is that the number is unique – and is carried through all your processes along with the goods. 
A batch number allows you to easily identify a number of things, such as:
Where the ingredients in your product came from
How these ingredients came to you
What shift was responsible for processing this lot or batch
Which product characteristics this charge or batch has
In the case of perishable goods, you can also assign an expiry date to the batch number, so you can tell which batches need to be sold first.
Tip
Check the local food and product labeling requirements for any territory where you sell your products. Many countries, such as most in the EU, require more than just the lot or batch number. There may also be specific language requirements to observe.
Benefits of using batch numbers: Easier to trace
Batch numbers and batch traceability are understandably unavoidable in the food industry. Companies that break the rules will be fined and inevitably damage their image. But how can you ensure that your batch numbers are properly traceable? 
Batch management is what makes this all work – and it offers a number of advantages.
Keep an overview: Batch management ensures every movement of goods in your startup is clearly documented in a central location and similarly traceable.
Retain transparency: You can transparently communicate what is in your food products and where the ingredients come from to your customers at any time.
Stay in control: If a recall should become necessary in spite of all your hard work, then you will be able to inform your customers in a targeted way in good time, avoiding a damaging crisis. 
Show your creativity in batch management
Beauty company Lush shows how batch management doesn't have to be boring, and can actually benefit your business. Lush gives its products something of a personal touch by personalizing its batch stickers with a cartoon of the person who made the product. This shows Lush customers which staff member made their fragranced bath bomb or natural shampoo. 
Does my food and beverage startup needs batch number tracking?
The food sector's demanding quality and safety requirements force both established and startup food producers alike to ensure total traceability. Batch numbers make this much easier to keep track of. Batch management systems are especially important if you want to grow your business even further.
Systematically management of your batch numbers is also particularly helpful if you want to sell organically certified products. This is because there are even more quality requirements in this case, on top of the already strict standards in the food industry. 
For example, companies in the organic food industry must pay close attention to ensure that flavor enhancers or additives using artificial colors and flavors are not used. Proper batch management gives you the transparency to easily validate your compliance with these specifications.
How to track your food products: ERP software digitalizes batch number tracking
Starting a business based around Excel and similar might work fine for startups in other sectors. But food startups are well advised to invest in an ERP system right from the start, just to make batch management that much easier. 
As a young startup, you don't need a large and complicated tool like SAP. You can hit the ground running – or at your own speed – with Xentral: This ERP is so lean and modern that you can use it to automate key processes. It's also flexible enough to grow with you. 
The important thing is that your ERP system enables you to track lots and batches, so you have full traceability in the event of a recall. Xentral includes a batch management feature for transparent tracking of all your food products. 
You can use Xentral to:
Keep track of all your batches and important information on each batch in one place
Log a batch history to check and trace different batches.
Determine how items are assigned serial numbers.
Record batch and serial numbers via a scanner during storage and retrieval. 
Clear batch and serial numbers in the production stage for incoming items and reassign these for items on production.
Search through all batches via a quick search and filter function. 
Xentral's batch number function is based on the standards outlined in the IFS Food Standard (International Featured Standards for Food) for maximum peace of mind. This is one of the most important food standards worldwide. 
Why food startups use Xentral
Xentral is a flexible and modern ERP tool for the food sector, which makes daily business easier. For example, Xentral can automate and optimize your warehouse, sorting your goods by best-before date if desired. 
This means that the goods with the shortest best-before dates are always sent to the customer first. Lot and batch numbers allow you to track which goods were delivered to which customers at any time – meaning you have all the information you need in the event of a recall.
Other food startups have achieved their ambitious goals with the help of our ERP. Take some inspiration from KoRo's success story and see what tips CEO Constantinos has to share.
If you want to discover what else Xentral can do for your startup, you can test the ERP for yourself for 14 days.