Bergmensch: passion for the mountains and clean processes
Bergmensch connects people with a passion for the outdoors - and bundles internal processes with Xentral.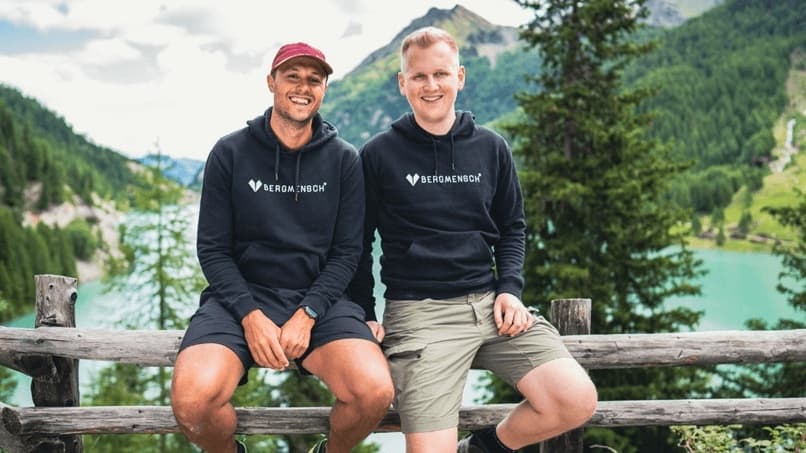 Bergmensch connects people who share a passion for the beauty of nature. Xentral is responsible for connecting the start-up's processes.
⁠
⁠
Table of contents
⁠
From mountain man to mountain man: clothing for outdoor fans
⁠
Community building and growing challenges
⁠
Liquidity and stocks finally under control
⁠
Equipped for the next mountain stages
⁠
PROFILE: Bergmensch GmbH
From Bergmensch to Bergmensch: clothing for outdoor fans
The results of an Infratest survey in November 2022 paint a sobering picture: almost two-thirds of Germans see social cohesion at risk. Dominik Ebenkofler from South Tyrol and Felix Keser from Germany already had the feeling five years ago that we are growing further and further apart.
⁠
The two mountain enthusiasts got to know each other through a Facebook group and together came up with the plan to bring more cohesion back into society. That's why they founded their start-up Bergmensch in 2019. Their goal: to connect people who share a passion for the mountains and the beauty of nature.
⁠
In the initial phase, Felix and Dominik initially sold print-on-demand products. In the meantime, their range has grown considerably and includes not only clothing in numerous variations but also matching mountain accessories. Bergmensch products are distributed via their own online shop in D2C distribution.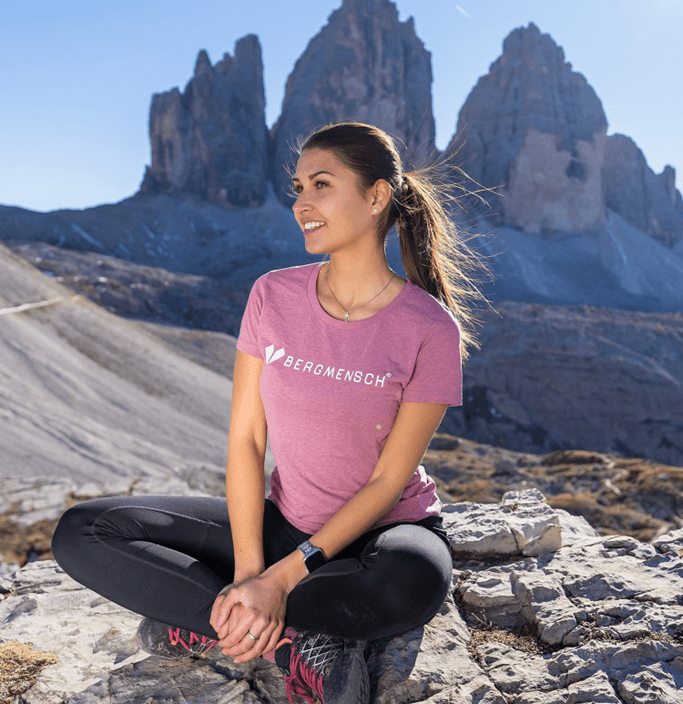 Community building and growing challenges
The start-up's mountain clothing is designed to enable mountain people to find peace and freedom in nature and to have fun together. So it's no wonder that community building via Facebook and Instagram has played a big part in the growth of Felix and Dominik's company.
⁠
⁠
⁠However, as the enthusiasm for the start-up's products grew, so did the pressure on the young founders' internal processes. Besides Shopify, the company did not have any other tools in use at the beginning. Most processes had grown in Excel spreadsheets. But with the large number of suppliers Bergmensch works with, the overview was quickly lost.
⁠
Particularly challenging was the monitoring of
Stocks and movements of goods
⁠
orders
⁠
delivery dates
⁠
costs

⁠Liquidity planning also became increasingly difficult for the young founders as order volumes grew. Moreover, for the many variants of their products, it was slowly but surely time to think about product information management.
⁠
When a change was urgently needed, Felix Brugger, Operations Manager at the start-up for mountain enthusiasts, started a Google search. Felix searched for Enterprise Resource Planning: the three letters "ERP" led him to Xentral's Business Operations Software. Above all, the price-performance ratio convinced Felix, especially because not many licences are necessary for the small team.
Liquidity and stocks finally under control
Due to time constraints, Felix and his team relied on the media agency-in.Berlin for the introduction of the business software. In the process, they also connected an external fulfilment company. By mid-August 2022, the setup of Xentral was complete.
⁠
After just a few months, the Bergmensch team benefited from noticeable improvements in various areas:
⁠Xentral serves as an interface between shop and fulfilment.
⁠
The team saves time in order management.
⁠
Stocks are easier to control.
⁠
Product data maintenance now works more easily.
⁠
The tool has improved the operational procurement process.
⁠
Xentral supports the team in liquidity planning.
⁠
Multiple warehouses can be mapped in Xentral and the team has an overview of all stock levels and inventory history at all times.
⁠
With the help of Xentral, delivery notes can be quickly and easily transmitted to external logistics.
⁠
Delivery dates can be transparently tracked at any time.
⁠
All in all, Xentral is an ideal control instance for Bergmensch. Before the software was introduced, the Shopify shop was directly connected to the system fulfilment. Now Xentral is interposed and enables Felix and his team to check orders and, if necessary, stop them if something doesn't fit.
⁠
⁠
These are Bergmensch's favourite features
Order Management 
⁠
Controlling 
⁠
Purchasing 
⁠
Monitoring
⁠
Liquidity planning
⁠
Inventory mapping
⁠
Supplier management
⁠
Bergmensch uses the Pathways app for the accounting export from Shopify to DATEV. In the future, the team will also be able to transfer data directly from Xentral, as the business operations software has a DATEV connection.
⁠
⁠
Equipped for the next mountain stages
Bergmensch sells to the DACH region and to South Tyrol - the home of founder Dominik Ebenkofler. The founders would like to keep the D2C business model, but are open to other channels. No matter where the journey goes for the mountain fans and their growing community: Xentral offers the basis for growth, omnichannel plans, further internationalisation and new, sporty products.
⁠
⁠
Felix's business tip for your startup
Felix is very happy with the decision to use Xentral as an optimisation tool for the Bergmensch processes. He can confirm with his experience that investing in a business operations software is also worthwhile for young companies.
⁠
Next time, he would go for a tool like Xentral right from the start. "Structures and processes do companies good," is his reasoning - and they should be set up cleanly from the beginning. His tip: "The earlier you introduce the software, the better." Looking back, he says: "We were a bit late and therefore had to do an extreme amount of maintenance."
⁠
Finally, he has a general tip for your business: "Focus on your core competencies and get help in business if you can't do something. For example, we were great at social media marketing, but had no expertise in product development, so we got the know-how from outside."
⁠
One external helper Felix wouldn't want to be without is his business operations software Xentral. Do you also want to focus on clean processes and lean structures sooner rather than later? Then simplify your business operations with Xentral: try out the software today and test Xentral without obligation.
⁠
Do you want to clarify open questions first? In a personal demo call, our experts will answer all your questions with their industry and process knowledge. Get started now!
Profile: Bergmensch GmbH
Founded

2019

Employees

7

Website

Xentral-Impact 

Overview of stock levels

Orders and product information

Control instance between Shopify and Fulfillment

More accurate liquidity planning