Smartfurniture: office furniture design and Xentral at the same table
Three founders revolutionise the desk - and keep track of everything with Xentral.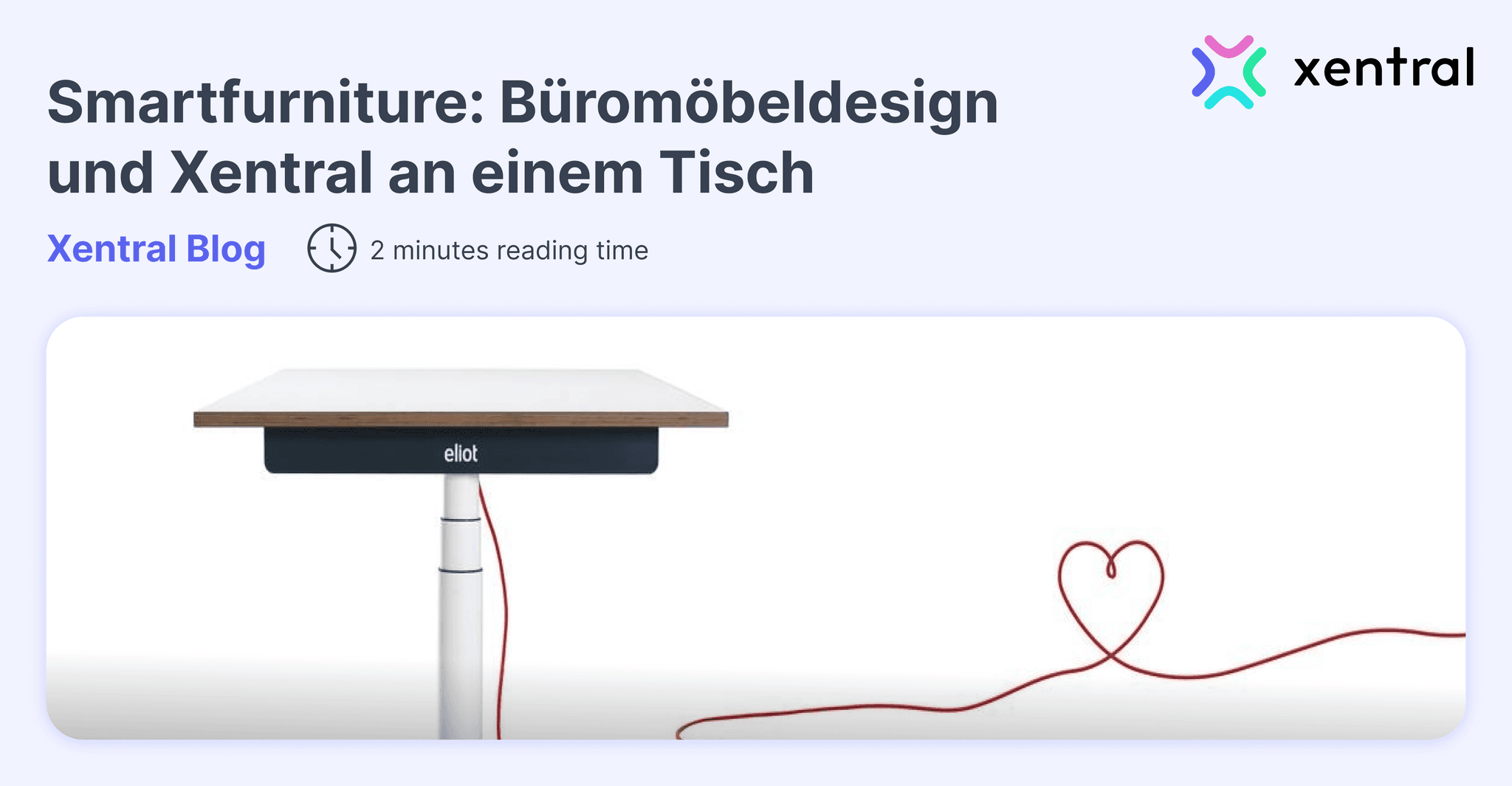 Productivity is supposed to grow at the smart desk Eliot. But before Smartfurniture, the start-up behind the office furniture, could grow, the team had to free their data from Excel and regain an overview of their inventory.
⁠
Table of contents
From design team to founding trio
⁠
Balance of form and function
⁠
The first real growing pains: customer support
⁠
Second pain: Lack of an overview of inventory
⁠
The solution: Business software and a lot of process know-how
⁠
Outlook: Further growth - on different channels
For almost three years now, many employees have known: The couch or the kitchen table are not ideal for productive work in the long run. But what does the perfect workplace look like? Henriette, Luca and Jörg, who founded Smartfurniture in 2018, also asked themselves this question.
From design team to founding trio
Luca and Henriette have been working together for over 20 years. Both are professionals when it comes to design and have already created numerous pieces of office furniture for established office suppliers. A few years ago, however, the desire grew in both of them to develop a product from scratch themselves. Their idea was to design a piece of furniture that would change the way we interact with furniture. Hardly any piece of furniture in the workplace invites interaction more than a height-adjustable desk - so Henriette and Luca came up with the plan to design their own interpretation of it. Jörg came on board for the technology part and Smartfurniture was born.
Balance of form and function
The first product of the three founders should have a high recognition value. That's why the design duo developed their own design language and used it to shape the character of "Eliot" - Smartfurniture's first product. The focus was always on the balance between form and function. Jörg finally made sure that Eliot did justice to the "smart" in Smartfurniture. The skills and ideas of the founders resulted in a place for individuality and creativity that is more a home and living product than an office product - and thus found great favour during the lockdowns. With the first orders, however, the three founders not only had positive experiences, but also became acquainted with the first e-commerce challenges. Smartfurniture's concept provides for direct delivery from the logistics partner to the customer. But how do you pack a large, heavy desk in such a way that it arrives environmentally friendly and undamaged? And in a time frame that is as convenient as possible? Thanks to the creativity of the design and technology trio, the packaging problem was quickly solved. Convenient delivery is now taken care of by a parcel service provider who is capable of safely transporting such a sensitive and large product as a desk.
The first real growing pains: customer support
After the shipping had been arranged, the demand for the smart desks from Munich increased. It was easy to increase the number of shipments. But as sales increased, so did the number of queries from customers. The Smartfurniture team therefore invested a lot of time in optimising customer service. Today, a ticket system for customers and a knowledge base help in handling enquiries. The goal is to provide as much information as possible and to help customers help themselves.
Second Pain: Lack of Overview of Inventory
However, even the best help centre is of no use if the processes in the background do not run smoothly. At Smartfurniture, weaknesses in established processes became apparent, especially in the warehouse. After its foundation, the team of the design company relied on Fastbill to create invoices and delivery notes. Henriette remembers the challenges this brought with it over time: "For us, the difficulty was always knowing: Do we have enough goods and when do we have to buy new goods again?" At first, the team kept track with Excel. Every delivery note was entered so that the team could see which goods had left the warehouse and how much was still there. "Even that only works up to a certain point, though. At some point, it was very difficult for us to keep track of how many tables we had left, how many tables were pre-ordered and when we had to re-order." Especially in times of unstable supply chains, late reorders and error-prone tools like Excel lists are a sales killer - especially if the orders have a lead time of half a year in some cases, as is the case with Smartfurniture. "Getting it all calculated correctly was very challenging and inventory was really our absolute pain point," Henriette sums up.
⁠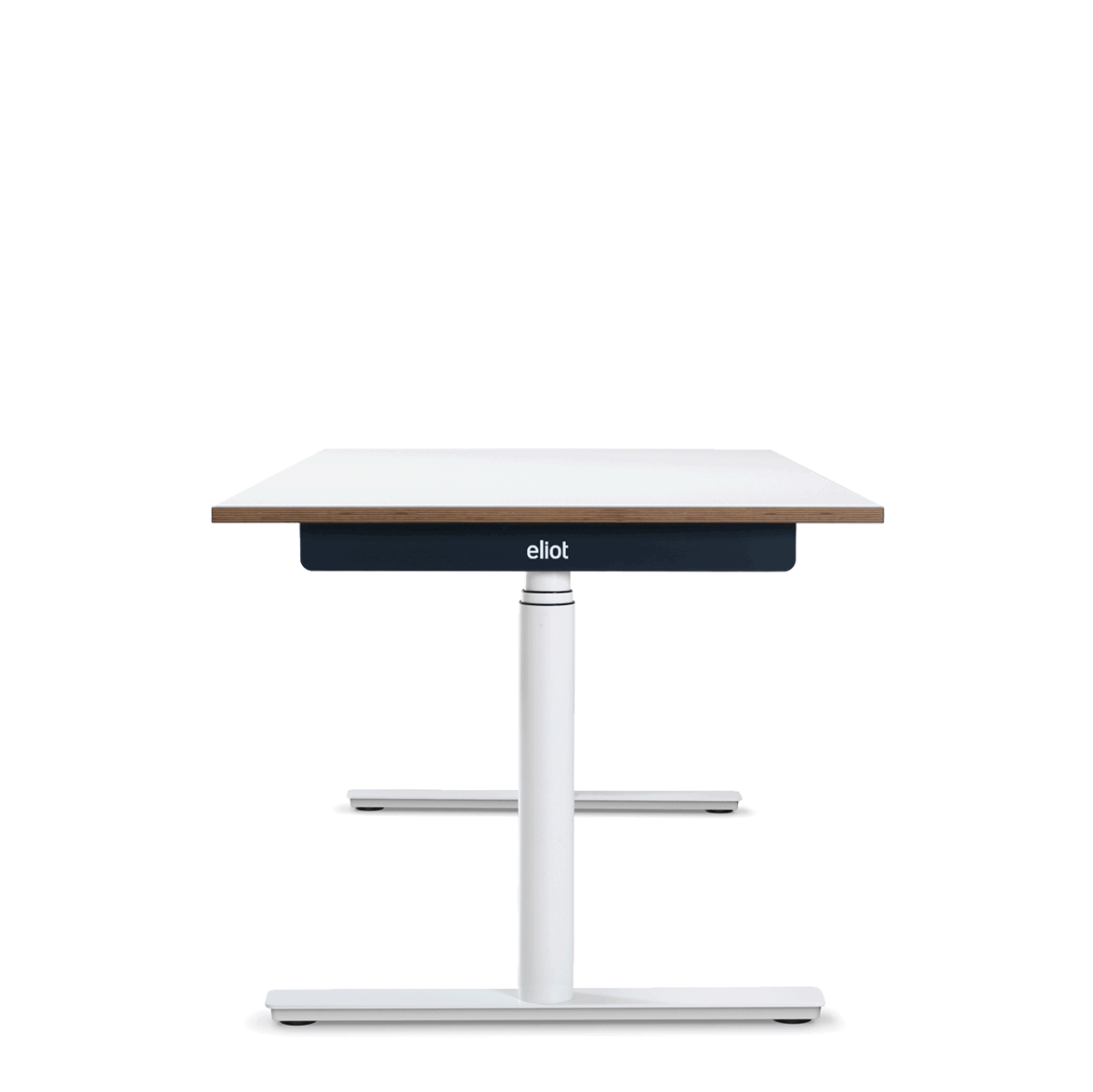 ⁠
⁠The solution: A business software and a lot of process know-how
In addition to the Excel lists, Smartfurniture's shop system was also slowly but surely reaching its limits. The online marketing expert of the young company had to find out how the team could better serve e-commerce and researched to find a new shop system on the one hand and a business software on the other hand that could be combined with it and fulfil all the needs of the Schreibtischerfinder:innen. Shopify Plus was chosen for the shop system, while Xentral is now responsible for the business software part. "We are very happy with the combination," says Henriette. Marco from Xentral helped with the implementation - he developed the Xentral Academy, which is now available to all Xentral customers free of charge. Henriette took over important steps in the set-up, such as creating articles, and learned the system from scratch. Today she can navigate it independently. "After all, I'm a designer, I'm zero Excel professional," she says. "Sure, I'm a founder and manager, but I still had to learn a lot. But Marco just understood my problem and was always able to help and pick me up where I was at." With Xentral, the Smartfurniture team now has much greater transparency in various processes, especially in inventory. If an error does occur in picking, it concerns manually entered orders where, for example, the wrong article was stored or if a warehouse worker reaches into the wrong package.
Outlook: Further growth - on different channels
The goal is to use Xentral to become even more efficient in order processing and to automate processes so that even fewer errors occur. This will give Smartfurniture more time to move the business forward. Among other things, the three founders plan to sell even more Eliot tables. Since Luca and Henriette are passionate about design, they naturally already have a few new products in the pipeline and are already planning to serve new target groups.
B2B direct business: The plan is to grow together with companies. Because when the number of employees at business customers increases, more smart desks are needed for the team's back well-being - both in the office and in the home office.
Stationary retailers: Another target group is specialist retailers who specialise in ergonomics and do not get in the way of the company's online activities. Despite digitalisation, many customers want to touch products before buying them. Especially when it comes to such an important work tool as the desk.
⁠
Fortunately, with business software like Xentral, it's no problem to grow online and offline at the same time and still keep track of all orders and inventory. Do you have similar plans as Smartfurniture? Then test Xentral without obligation or arrange a demo call with our experts for individual questions. Get started now!
Profile: Smartfurniture GmbH
Founding

2018

Industry

E-Commerce

Website

Biggest Xentral Impact

Complete overview of the inventory
Fewer errors in picking