CRM and ERP: Cultivate lasting relationships
with customers and suppliers
Xentral is the basis for lasting customer loyalty and long-term success in eCommerce.
The cloud ERP allows you to keep track of all Customer Relationship Management (CRM) activities with your contacts – including a searchable history. Carry out CRM tasks directly in Xentral and keep a close eye
on the needs of your customers and suppliers at all times.
CRM for your e-Commerce
oKeep track of sales processes and customer and supplier info
Integrate your mail providers, calendar
and CRM tools easily




All interfaces
All customer data in one location – with Xentral
An end to data chaos: With Xentral, you can set up transparent workflows, manage contact data and engage in individualized communication with your customers.
Set-up for business growth
Set up Xentral step by step
– with the Xentral Academy
The Cloud ERP offers you intuitive functions
and flexibility when starting out.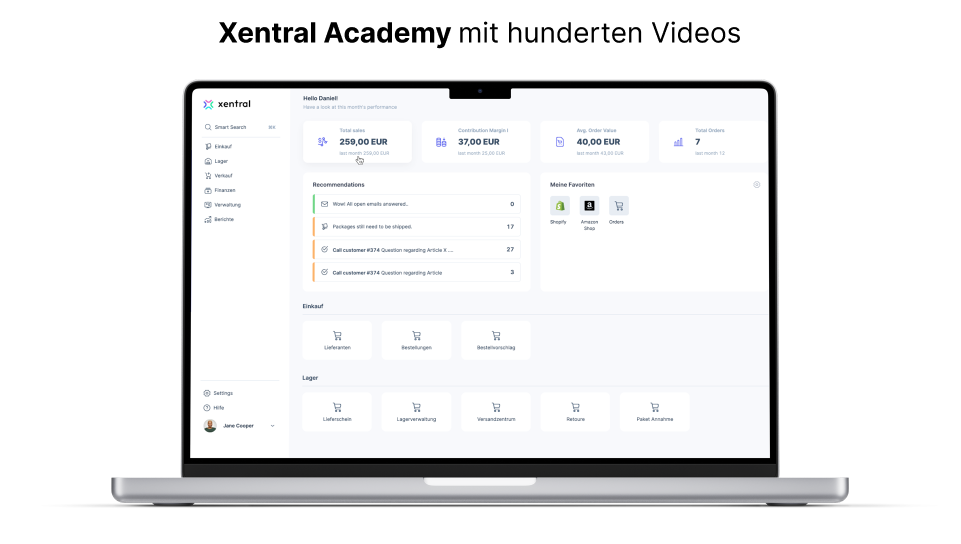 Go live in just a few weeks
Videos for teaching yourself
With the straightforward instructional videos on our onboarding platform, you will be able to set up your Xentral step by step and at your own pace – without any knowledge of programming.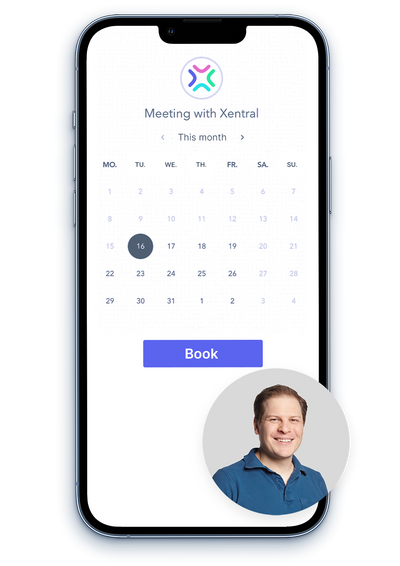 Can't find the CRM function you need?
We firmly believe that the right solution exists for every business plan. If you haven't yet found what you're looking for in our ERP functions and automations, our Xentral experts can provide you with individual advice – together, we can meet your CRM challenge.
Book an appointment
Key info at a glance
FAQ – you ask, we answer
Does Xentral have a ticket system?
Can I connect a telephone system to Xentral?
Does Xentral sync up with my calendar?
Can I automate my emails with Xentral?
Can I send my newsletter with Xentral too?
Do I need my own mail server?
What CRM tools can you connect Xentral to?