Keep track of your KPIs
Xentral is not a business intelligence software – but provides the data that this software needs. Your ERP has all the functions you need to keep track of and optimize your business. Analyze articles, order volumes, sales, business areas, channels, promotion codes and much more besides. For this, you can use ready-made reports, set up your own SQL queries or export all data via CSV, FTP or Xentral API.
Analytics tools in Xentral
Top functions for your reporting
Experience Xentral in action
Why not contact us right away to organize a free demo with our Xentral experts, who will show you the relevant functions and answer any questions you might have?
Set-up for business growth
Set up Xentral step by step
– with the Xentral Academy
The Cloud ERP offers you intuitive functions
and flexibility when starting out.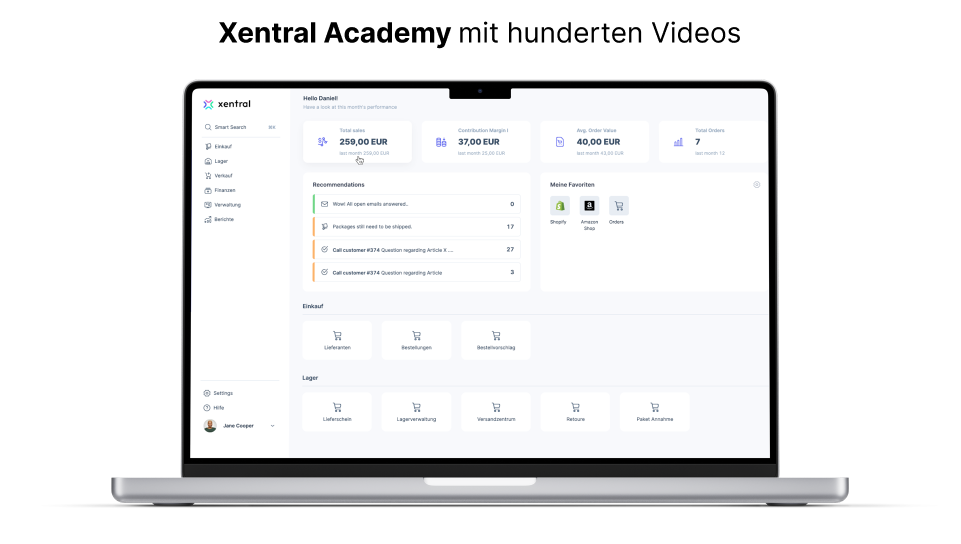 Go live in just a few weeks
Videos for teaching yourself
With the straightforward instructional videos on our onboarding platform, you will be able to set up your Xentral step by step and at your own pace – without any knowledge of programming.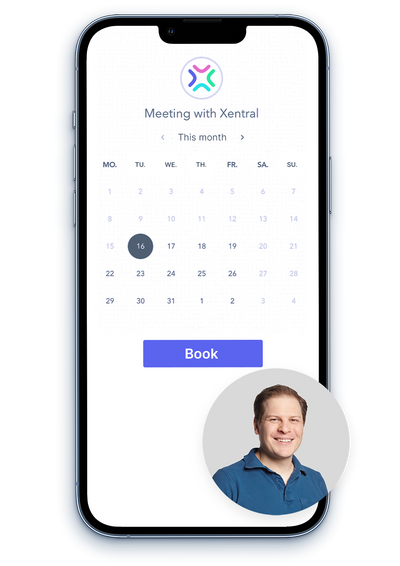 Is the function you need not there yet?
We firmly believe that the right solution exists for every challenge – including for your reporting. If you haven't yet found what you're looking for in our ERP functions and automations, our Xentral experts can provide you with individual advice – together, we can meet your analytics challenge.
Schedule a call
Key info at a glance
FAQs on reporting in Xentral
I need very complex reports for my work – which interfaces does Xentral offer me?
Does Xentral offer filters for identifying specific batch or serial numbers?
Can I create reports for individual warehouses, channels or projects?
How much work is it to set up individual reports?
Which data can I analyze with Xentral?
How do I export my reports?