Never out of stock, always ready to deliver
To be successful in ECommerce, you need to keep track of your inventory levels at all times and to establish fast, reliable processes. Xentral provides you with all the dashboards, functions and automations you need for this.

Transparent warehouse
Keep track of your inventory levels at all times
Shipping service providers, fulfillers, upgrade tools
– simply integrate them within Xentral!




All integrations
Key functions at a glance
Manage your warehouse quickly and securely
Test Xentral for your warehouse workflows
No more running out of stock: Set up workflows with Xentral that automate your warehousing processes.
Set-up for business growth
Set up Xentral step by step
– with the Xentral Academy
The Cloud ERP offers you intuitive functions
and flexibility when starting out.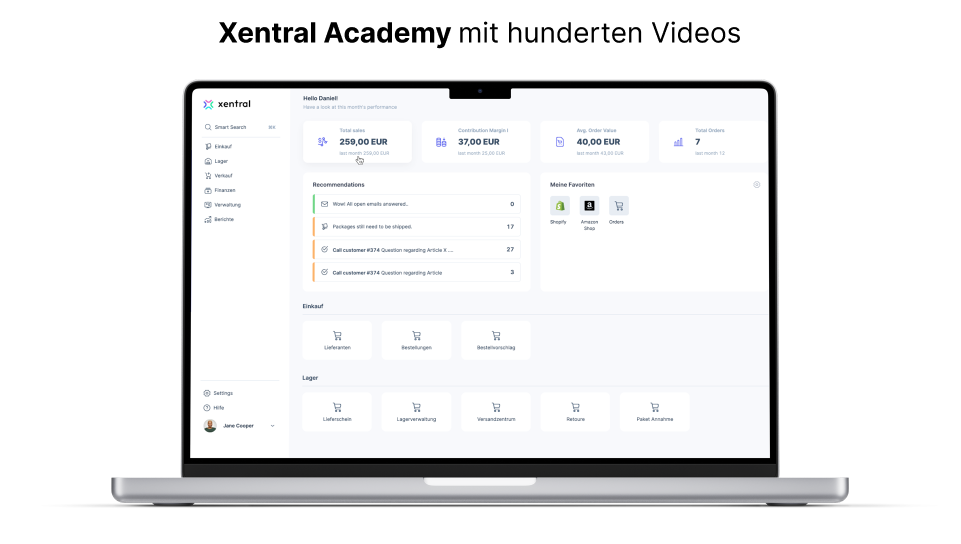 Go live in just a few weeks
Videos for teaching yourself
With the straightforward instructional videos on our onboarding platform, you will be able to set up your Xentral step by step and at your own pace – without any knowledge of programming.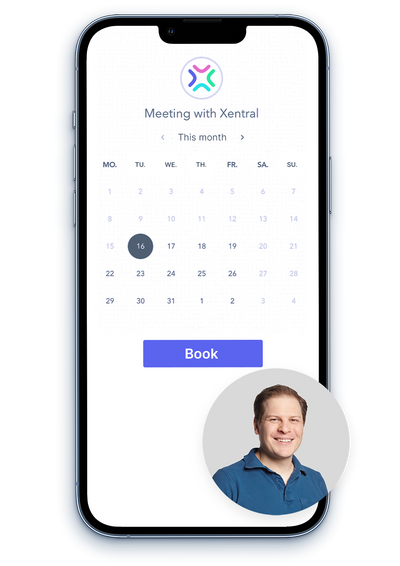 Is the function you need not there yet?
We firmly believe that the right solution exists for every business plan. If you haven't yet found what you're looking for in our ERP functions and automations, our Xentral experts can provide you with individual advice – together, we can meet your challenge.
Book an appointment
Frequently asked questions (FAQs)
FAQ on warehouse management with Xentral
How many warehouses can I integrate in total with Xentral?
Can I define a default warehouse to use for different sales channels?
I work with minimum shelf life information and batches. Can I see at any time when my articles are due to expire?
Will Xentral print my shipping labels automatically?
I already use a warehouse management system. Can I integrate it?
Can I see the current value of my inventory?
How can I standardize warehouse processes with Xentral?