Structured
Master Data
Clearly structured and simple administration instead of Excel chaos: In Xentral, you control all master data with just a few clicks and save time, work and nerves thanks to our completely networked system.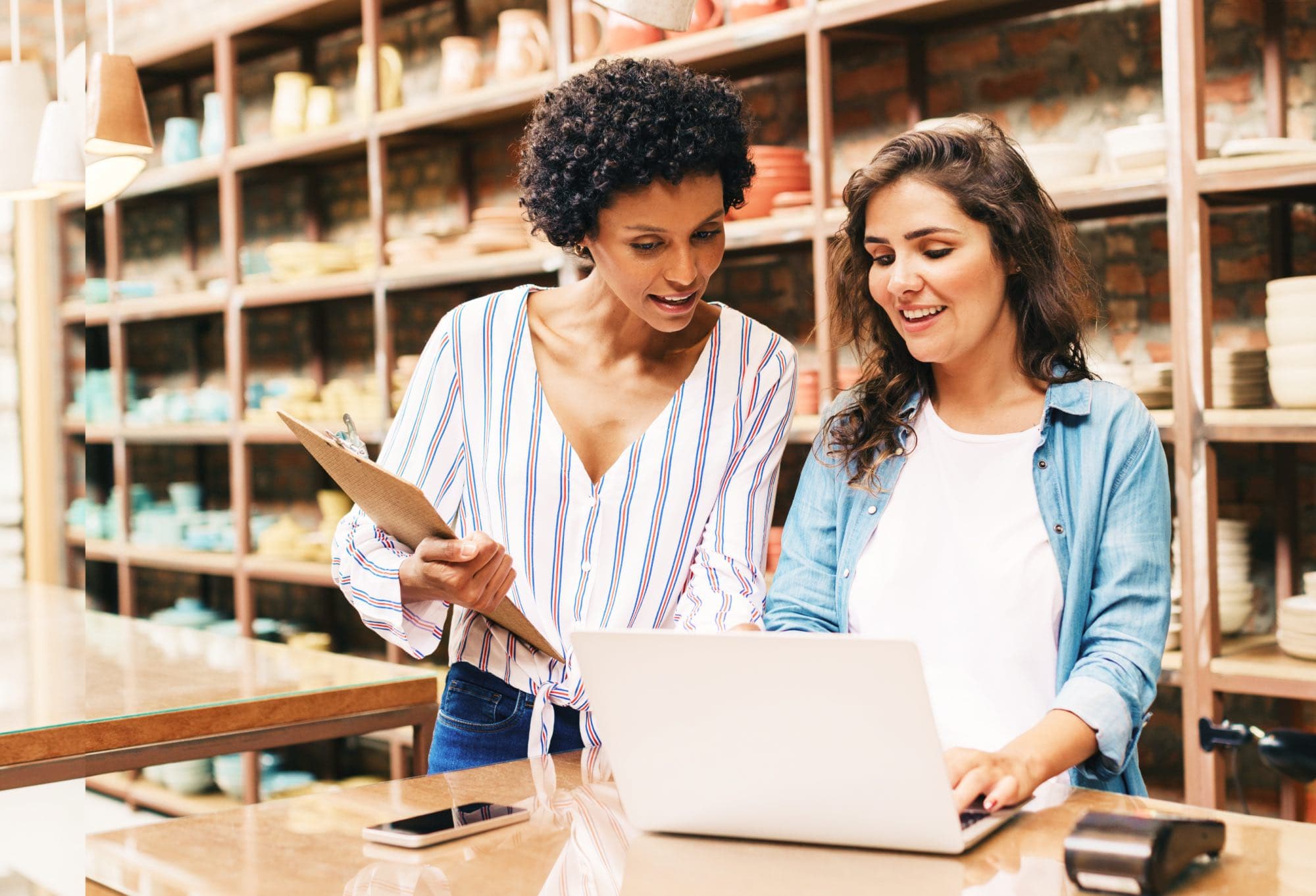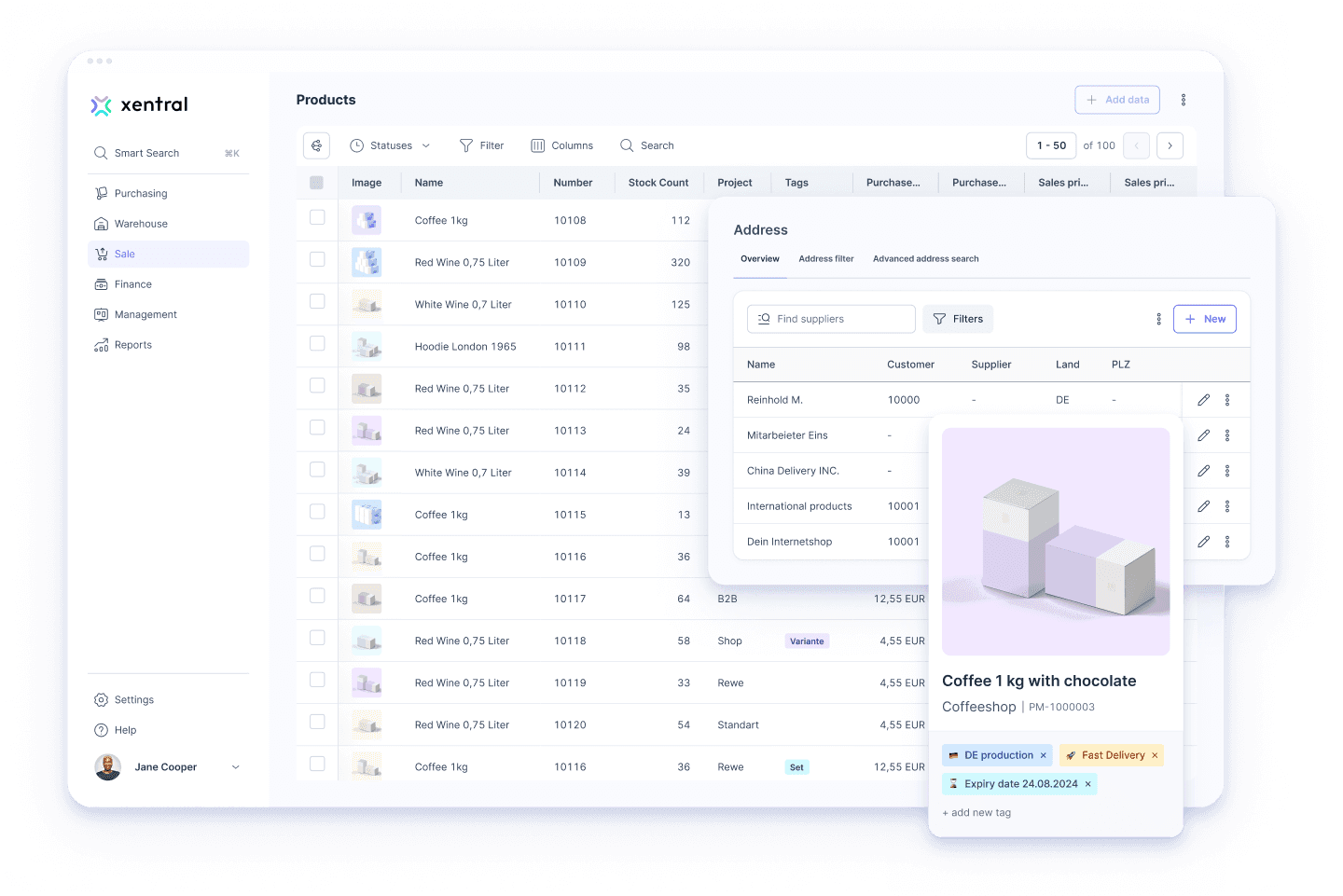 Master Data
With Xentral, you can build your business with clean information and prepare it for automated workflows.
The top 3 Xentral features for your master data management
Shop smart and needs-based
Product Information 
Management (PIM)
Xentral is your data center when it comes to keeping track of product attributes, warehouse figures, prices, stock lists, order history and more – whether you are starting out with a small product range or are already busy expanding.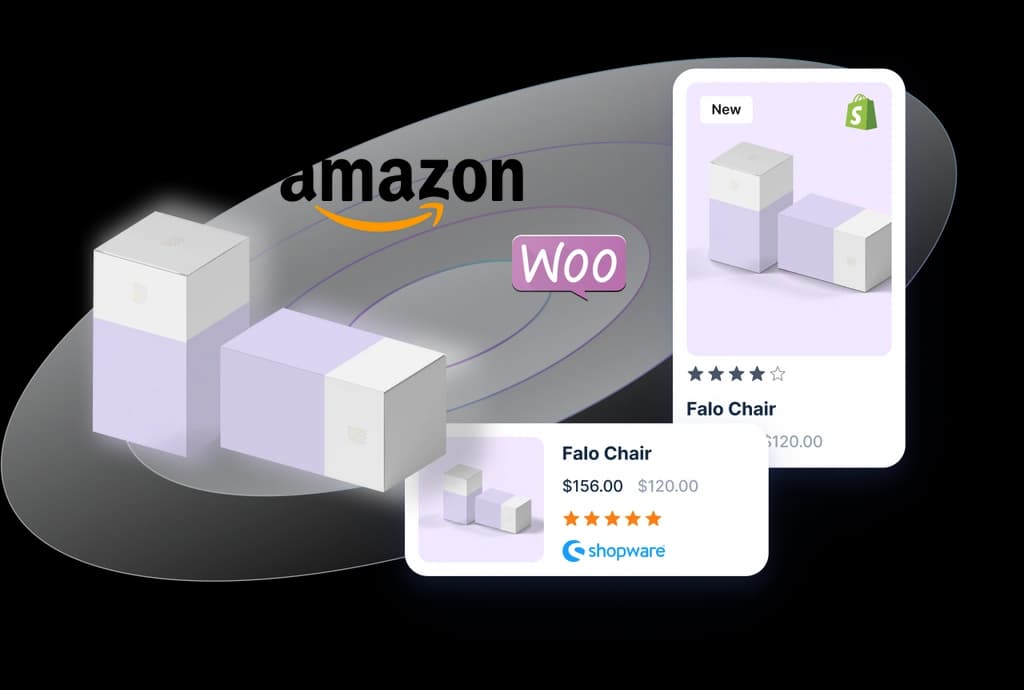 Manage warehouse processes error-free
MSL and batch numbers
Whether minimum storage life, batch numbers or serial numbers, with Xentral, you can record this critical information and trace it throughout the entire incoming goods, warehouse and fulfillment process.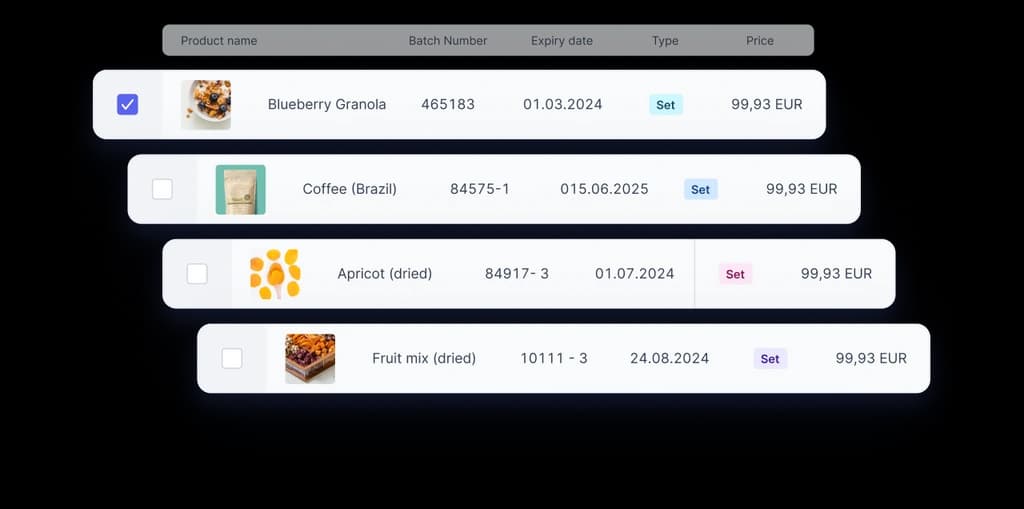 Shop smart and needs-based
Customer and supplier data
Xentral helps you to manage your customer and supplier data. So that you finally have a clear overview and are able to find what you're looking for. Because customer and supplier data is linked intelligently with your products and orders, you are able to trace order histories and make better decisions.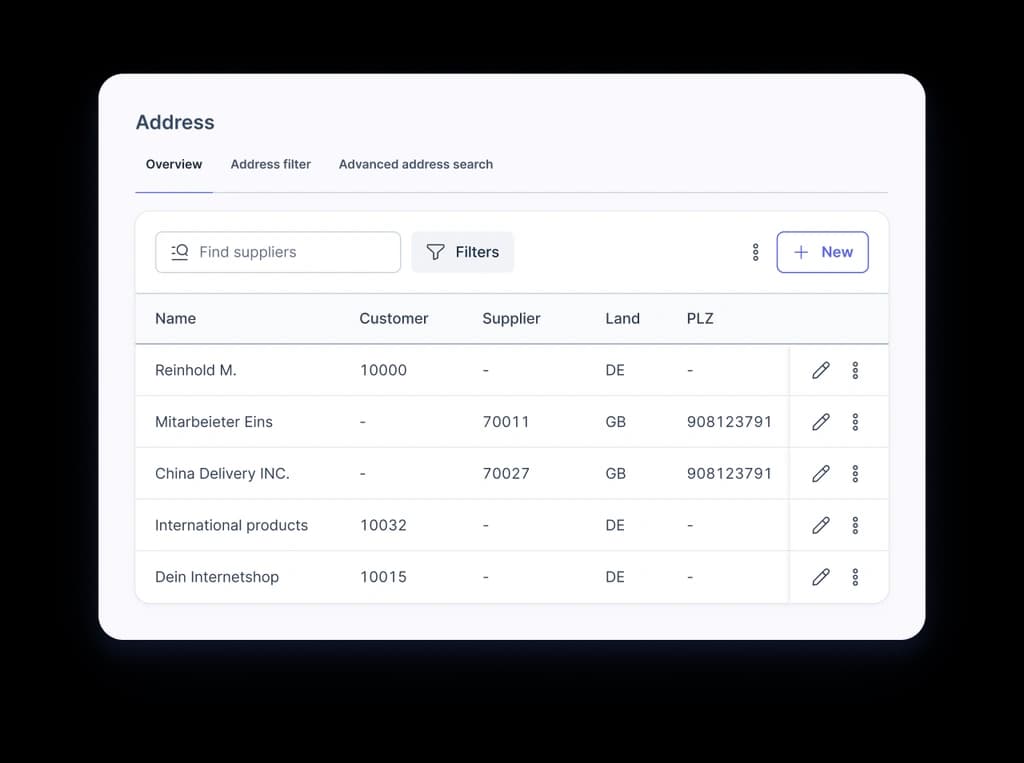 Maintain data while keeping stress to a minimum
Maintaining my product, supplier and customer data is the bane of my life!
Clean master data is the oil that helps your processes run smoothly. After all, you have more important things to do than search for product, supplier or customer information – so you can delegate it to Xentral instead.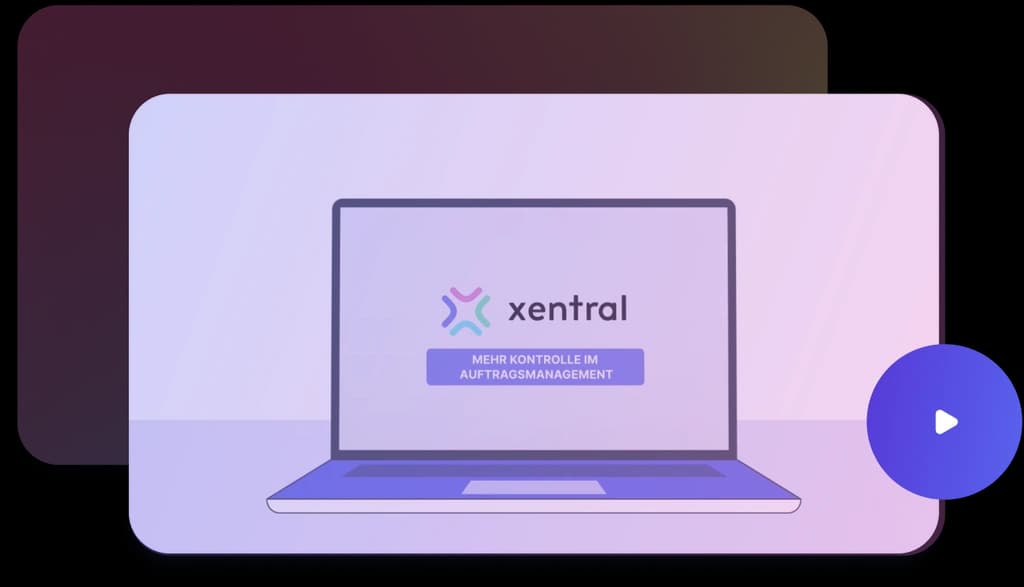 Are these challenges familiar to you?
You are not alone. Many of our customers have faced the same challenges.
Chaotic Channels

You create new sales channels. But with every sales channel, the effort for your order and order processing increases.

Lack of perspective

You want to see the status of your orders at a glance. Instead, you feel like a detective looking for clues.

Less and less control

You think you have everything under control, but you are annoyed by unpaid bills, empty warehouses and open orders.
Keep track of your product data now
Test Xentral free of charge and import and manage your product data directly in your ERP. You'll see what it's like to have a clear overview – and all the other benefits Xentral has to offer too.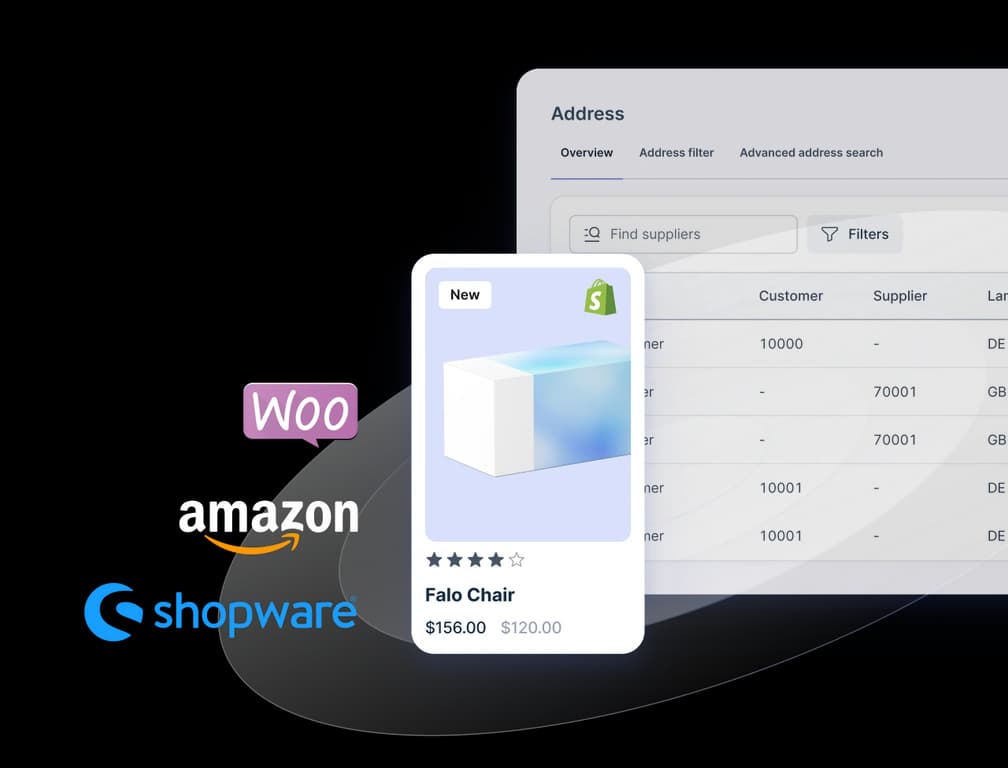 How Xentral cleans up your master data
Record article attributes

Articles are central records in Xentral and the basis for warehouse figures and fulfillment processes. This means that attributes like size, weight or prices for articles and matrix products are standard fields. Minimum storage life, batch numbers and serial numbers can be mapped with Xentral too.

Keep important article information in shops up to date

Specify stock lists for articles to determine whether and which components, raw materials or other materials are needed to assemble the final article. Xentral calculates transparently how much material and how many articles are necessary for products that are manufactured in-house.

Set up bundles and components

Xentral integrates shop providers like Shopify and Shopware. Once you have changed important article information centrally, Xentral updates the information automatically, including in your shops.

Manage customer data

Maintain your supplier data directly in Xentral. All important information on individual suppliers can either be created manually or uploaded to your ERP via CSV. It's also possible to trace supplier communication in Xentral.

Manage suppliers

Xentral imports all orders from your sales channels and sets up new customers automatically. Alternatively, you can create your customer data easily via CSV upload or manually in Xentral.

Connect master data

Your product data is networked automatically with suppliers, orders and customers. This makes it easier to trace where the products come from, who is buying your articles and who is returning them.

Organize documents

Create documents like invoices or delivery certificates in Xentral and network them with products, suppliers and customers. Assign receipts to a record or create them directly from your customer, supplier or article data.

Set up articles and products

Set up articles directly in Xentral and keep track of all products for sale or production at a central location. Alternatively, you have the option of importing articles via interfaces or via CSV upload from your channels and organizing them in Xentral.
Structured maintenance of master data – as demonstrated by our customers
From Excel chaos to easy master data maintenance: Thanks to Xentral, Oatsome succeeded in processing four times the number of orders per month – and, at the same time, the chore of maintaining the master data of all our suppliers and products is now a thing of the past as well.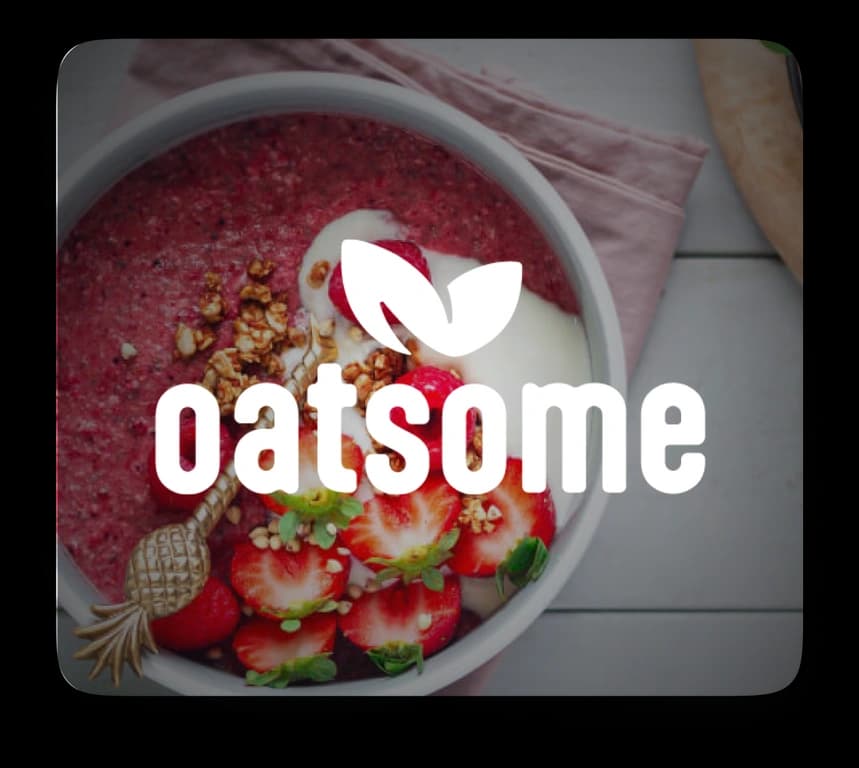 Get the Xentral news first