5 Qualities for an Ideal Multichannel Inventory Management Tool
With inventory levels increasing at an all-time high, inventory management has become a top priority. Learn about the qualities that make a good multichannel inventory management tool.
Accurate inventory management is arguably the single most important element of a successful eCommerce strategy. Failing to properly count, track, or ship products can be devastating to the customer experience – and your bottom line. Approximately 43% of American small businesses track their inventory through manual spreadsheets, while country-wide inventory accuracy remains locked at 63%. In DACH markets, inventory stocks have risen to an all-time high, and are projected to reach a $200 million in value by 2023.

⁠
Unmanaged inventory is expensive, time-consuming, unnecessary, and it saps vital resources from your business. It's why more than 72% of retailers plan to invest in a multichannel inventory management tool. 
⁠
⁠
Let's explore some of the reasons why eCommerce professionals may consider multichannel selling tools, as well as what to look for in your next major platform.
⁠
⁠
What is Multichannel Selling? 
Multichannel selling is the act of selling products or merchandise across multiple channels, both online and offline. This diversification allows sellers to capture various parts of the market and reach buyers in their preferred environments. It also empowers buyers to make confident, recurring decisions.
⁠
⁠
A few common channels for multichannel sellers include: 
⁠
The online store found on a brand's website. 

Third party marketplace integrations like Amazon, eBay, or Etsy. 

Social media platforms like Facebook or Instagram. 

In-store purchases (brick and mortar buildings).

Mail order or catalog purchasing activity.
While each has its merits, it's essential to choose the most appropriate one for your business if you want to see success. You also want to make sure your multichannel efforts fit within your customer's needs and wants, whether it be online or offline. 
⁠
⁠
What is Multichannel Inventory Control? 
Multichannel inventory control, or multichannel inventory management, is the process of managing inventory from various channels across multiple warehouses or storage facilities. In other words, it's a method of tracking eCommerce inventory from multiple locations. Proper control allows business owners to calculate inventory levels, reorders, and potential forecasts, among other things.
⁠
⁠
Although multichannel inventory control is not the same as multichannel selling, both give users the the  power for their decision-making processes. Multichannel selling provides buyers with multiple touchpoints to a brand, while multichannel inventory management provides businesses with a comprehensive view of all of their inventory.
⁠
⁠
Why Do You Need to Manage Inventory Across Multiple Channels? 
The simple truth is this: if your eCommerce business is selling products from multiple sales channels, then multichannel inventory management is absolutely necessary. At times, it can beextremely difficult to maintain  inventory count across all channels and variables. Withmultichannel inventory management, you can save a significant amount of time and money, allowing your business to grow at scale.
⁠
⁠
Some of the benefits of multichannel inventory management includes:
⁠
Reducing unnecessary expenses; saving eCommerce businesses up to 10% in inventory costs.

Eliminating inventory shrinkage; Inefficient inventory tracking costs more than $1.1 trillion worldwide, which is a third of the entire GDP of Germany.

Increasing shipment accuracy. One in three businesses have shipped items late by selling out-of-stock products.

Save time and energy that would be poorly invested into managing each channel separately
Above all, multichannel inventory management allows business owners to make better decisions. Greater visibility, better access to data, and improved metrics all contribute to happier customers, and a better overall experience.
⁠
⁠
How Multichannel Inventory Management Software Can Help You Scale Your Ecommerce Operations 
By increasing cumulative visibility and focusing on organization, multichannel inventory software can minimize wasted inventory by producing critical data points. Let's take a look at each of these factors in detail.
⁠
⁠
Increase Stock Transparency
As businesses increase the number of selling channels, fulfillment capabilities will naturally need to scale as well. Without multichannel inventory software, owners will need to use limited information to organize their stock and warehousing sites. Shipment costs and additional logistics fees could be costly, and can increase with the number of single-packaged items.
⁠
⁠
This issues can be largely circumvented with multichannel inventory software. The best programs provide a bird's eye view of all your storage sites, no matter where they're located. This allows business owners to see how much stock goes towards the each sales channel, enhancing their understanding of current business needs and forecasting.
⁠
⁠
Reduce Wasted Stock
Around 20 to 30% of all inventory is classified as 'dead,' taking up space, while reducing profits over time.. Without additional visibility around internal supply and demand, eCommerce companies could be spending thousands of dollars' worth of unnecessary upkeep.
⁠
⁠
Multichannel inventory software helps businesses quickly identify what's selling from their warehouses – and what needs to sell more. This allows for a dramatic reduction of wasted stock via product bundling, discounts, or forecasting for seasonality. Undersold inventory can be stocked far less often, which can reduce both restricted cash flow and the amount of wasted inventory.
⁠
⁠
Improved Warehouse Organization
Warehousing is a major aspect of management for eCommerce businesses, especially within multichannel selling strategies. Having visibility into what products are being sold together can help to organize warehouses in a coherent, productive, and accessible way. High-movement stock that is organized within the same space results in a far easier shipping process, leading to better customer satisfaction.
⁠
⁠
Better warehouse organization regularly leads to better growth. The right software can help  capitalize on available storage space, maximizing order fulfillment and revenue. 
⁠
⁠
Cleaner Data 
Perhaps the greatest benefit of multichannel inventory software is its highly accurate data points. This helps businesses make better decisions about all elements of their inventory, including fulfillment. Organizations can take quick, decisive actions to double their inventory or upsell products, accessing deep insights at a glance.
⁠
⁠
Software that gathers concrete numbers on sales and inventory also  allows businesses to collect data \ long-term. This leads to better insights about the business and its products, as well as which sales channels are underperforming. By reducing errors and eliminating data inconsistencies, businesses can better capitalize on new demand and opportunities.
⁠
⁠
5 Things to Look for in a Multichannel Inventory Management Tool
There are five major elements to look for in multichannel inventory management software, namely forecasting tools, product-level tracking, real-time data, intelligent insights, and integration capabilities.
⁠
⁠
Forecasting Capabilities
From a software perspective, inventory forecasting is the process of understanding which items need restocking at a certain time. This includes understanding what has and hasn't performed well historically, allowing you to make predictions for the future.
⁠
⁠
Be sure to invest in software that provides the ability to track specific products, bundles, , as well as single sales channels and warehouses. If the tool doesn't offer stock unit tracking or a channel view, it's likely not worth the money.
⁠
⁠
Barcoding and Scanning
No inventory management tool is complete without product-level barcoding and scanning. Item-level tagging with barcodes provide a means of organizing product, and real-time data on product success and stock.
⁠
⁠
Item-level tagging can significantly improve inventory management. According to one study, the use of barcodes and tagging in creased  accuracy rose from 63% to 95% in a single implementation.
⁠
⁠
Real-Time Updates
A software program that offers live updates of sales and inventory levels allows businesses to make quick decisions. Consistent updates allow personnel to monitor changes as they take effect, enhancing marketplace agility.
⁠
⁠
Most inventory management software offers some sort of progress tracking, but not necessarily in real time. Be sure to ask your product representatives about real-timeplatform capabilities.
⁠
⁠
Analytics and Data Collection
Software that offers intelligent business insights via data and analytics  allows businesses to make thoughtful decisions about inventory and vendors. It also greatly enhances the measurement of KPIs.
⁠
⁠
Multichannel inventory management software from Xentral allows clients to track inbound and outbound logistics data at any time, combining everything into a single dashboard. With highly accessible analytics, eCommerce companies can effecitvely manage sales channels with a host of data collection capabilities.
⁠
⁠
Integrations
Finding a management tool that integrates seamlessly with your current suite of business applications is key. Choose software that has modern, easily customizable APIs, as well as plenty of room to scale.
⁠
⁠
Xentral's suite of tools offers standardized interfaces for hundreds of integrations, including HubSpot and Amazon. Our advanced inventory management system allows users to expand and personalize their experience with more than 1,600 touchpoints.
⁠
⁠
Do More With Your Inventory With Xentral
Whether you're looking for your very first software partner or making the switch from a previous provider, Xentral is the platform to set you up for success. See what Xentral can offer your businesstoday: book a demo a  today to see our solutions in action.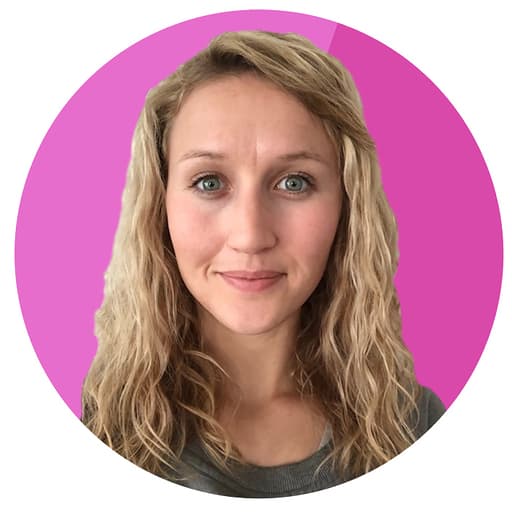 Hello World