Xentral
& Mollie
Mollie and Xentral simplify both your payment and order management processes.
No credit card needed. No installation.
Better overview

With the integration of Xentral and Mollie, you combine the order management functionality of your ERP system with the benefits of a PSP and get a better overview of cash flow and inventory management.

More time

Orders can be reconciled automatically on the basis of transaction data. This reduces the effort required to process orders from different sales channels.

More payment methods

Offer your customers the most popular payment methods throughout Europe in just a few minutes - and benefit from maximum security thanks to securely encrypted data exchange and individual tokens.
Functions for simple payment and order processes
Free Video Training
Tutorial: Mollie and Xentral
In the Xentral Academy, you will find straightforward videos that will show you how to integrate your online shop within Xentral in just a few minutes.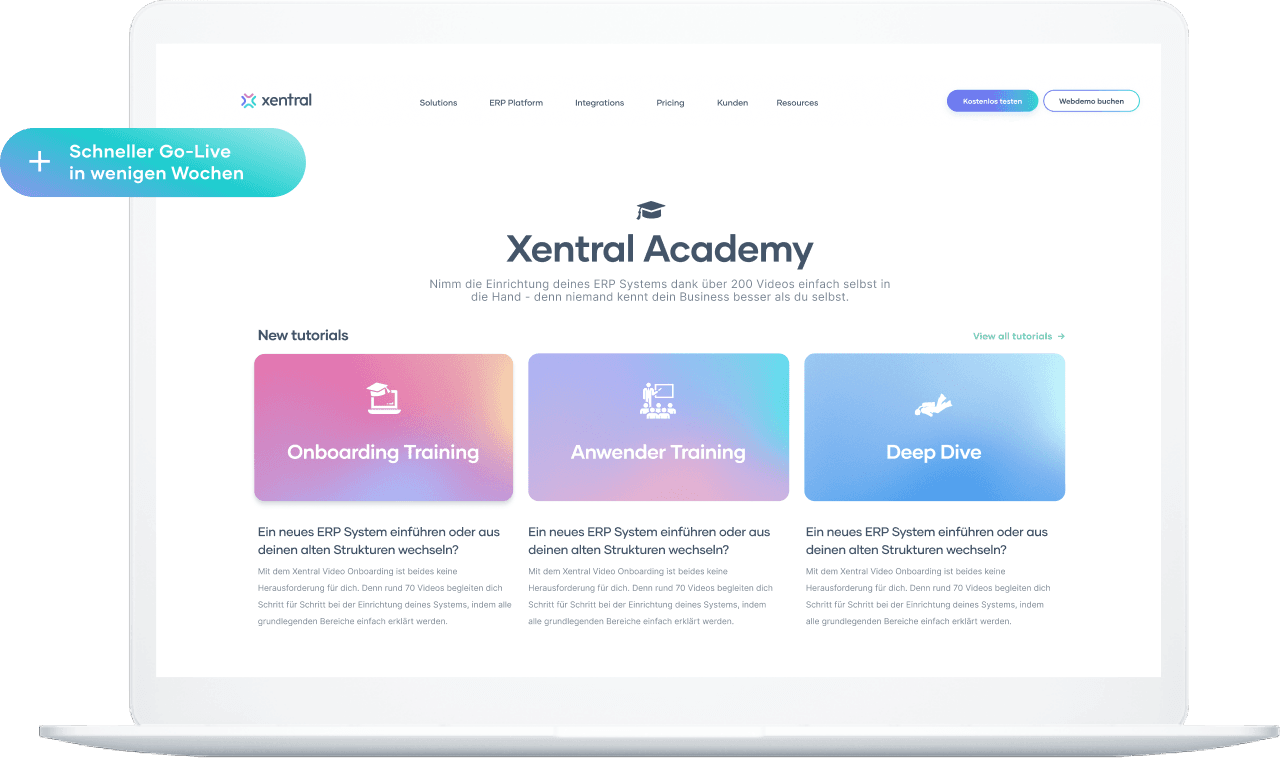 Get the Xentral news first