Work Smart, Not Hard: 8 business tools that will boost your efficiency
In this post, Erdem Keles from Fidu Brands discusses his tech stack, and offers advice for businesses that want to increase efficiency with the right tools.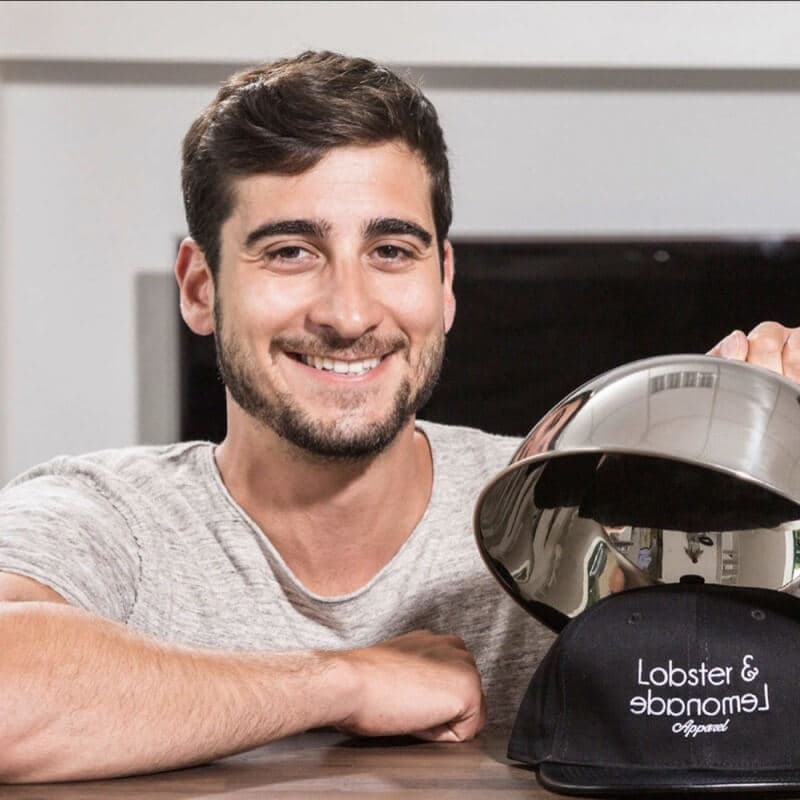 In this guest article, Erdem Keles from Fidu Brands presents his tech stack and explains what is important when selecting business tools.
⁠
⁠
In our everyday lives, we often have to deal with digital tools. Whether it's a smartphone, smart home, or smart work, digitization has led to useful tools that make our lives easier and more efficient. However, with so many choices, it is often difficult to decide which tool suits you best. This is especially true for enterprise tools, where constant switching between tools can lead to inefficiencies and problems. 
⁠
⁠
When we started our company 10 years ago, we faced this challenge head-on.. We were looking for business tools that were suitable for our company size and within our financial means. However, what tools did we need exactly?How should we build our tech stack? Which tools could we absolutely not do without and which tools were only "nice to have"? Over time, more questions were raised,  leading to hours of Google research and a few trial subscriptions.
⁠
⁠
Today I can say that this learning phase was very important for the development of our company. We tried and tested a lot, and through that we formed the basis of our company. The tools we use today are the cornerstone of our company structure and allow us to grow in a scalable way.
⁠
⁠
Make the right choices through critical questions. 
When building your tech stack, you should always ask yourself the following three questions:
⁠
What specific problem does the tool solve for my business?
⁠

How scalable is it?
⁠

What can the business tool cost me?
⁠
The order in which tools are selected always depends on the relevance of the problem to be solved. That is, at the beginning, I need basic tools first, such as e-mail, telephone, storage, etc. Then, depending on the industry, other tools are added.
⁠
⁠
An important point in choosing the right solution is testing. Many software vendors offer 7-14 day free trial subscriptions. You can also find free packages with a reduced scope, which should be able to solve a basic problem at hand.. These offers are very helpful and should definitely be taken advantage of before making a purchase.
⁠
⁠
When testing, I personally always pay attention to the following points:
⁠
⁠
1. ⁠Is the tool really suitable for solving my problem? That is, is the focus on solving my problem or is it just an interim solution? If the tool is not primarily focused on solving the problem at hand, it may already be unsuitable for your needs.
⁠
⁠
2. ⁠Does the tool integrate well with my current structure? API integrations can be used to connect different systems in a meaningful way. Many new innovative e-commerce tools are designed to be compatible with market-leading software vendors. If the tool stands alone and does not offer integrations, it is usually not a good sign, as it is often not scalable.
⁠
⁠
3. Do I have the financial resources for the tool? Many software vendors offer different subscription packages. By doing so, they try to offer something based on company size. This is a fair solution for vendors and companies, as it allows you to choose a subscription package depending on your growth. The crucial question here is whether the basic problem is solved in the financially appropriate package. If not, it may be a sign that the product is not suitable. 
⁠
⁠
We took our time in selecting the right business tools and tested many different vendors. This led to tons of internal effort and some restructuring, but the result was worth it. The biggest challenge we had here was with our agile transformation, not only were new tools implemented, but entire working methods were also adapted.
⁠
⁠
Today, we use over 20 different tools, each solving a specific problem for us. Below, I'll show you our current tech stack.
Our tech stack is focused on scalability
We now have different tools that we use depending on the area of expertise and the task at hand. Here is our tech stack:
⁠
⁠
People Operations
absence.io We use this tool to manage all of our absences, employee information, and time tracking. Especially the team calendar page, which provides visibilty on employee vacations, business trips, and sick leave. . The report function can be used, among other things, to quickly generate absence reports, which we make available to our tax office on a monthly basis for payroll accounting.
⁠
⁠
Marketing
Meta Business Suite is currently our most important tool for creating and managing advertising campaigns on Facebook and Instagram. We have been using Facebook advertising for over 8 years and it has been an essential tool for generating online store sales for our Lobster & Lemonade brand ever since.
⁠
⁠
For easy and efficient scheduling of our social media posts, we use Loomly. With the integrated calendar function, we can prepare and share posts depending on the day and time. The calendar function (Planner) is now also offered by Meta Business Suite
⁠
⁠
For our newsletter campaigns, we use Mailchimp. Mailchimp stands out above all because it is easy to integrate and use. Campaigns are set up quickly and the reports allow for a simple and clear campaign evaluation. The monthly fee for Mailchimp is adjustable, depending on the number of newsletter subscribers. The tool is free of charge for upt to 2,000 subscribers.
⁠
⁠
No company is complete, unless they have the Google Business Suite. From Google Ads to Google Analytics to Google Trends, there are numerous ways to use Google for your own business. We mainly use Google Analytics to analyze the data from our Lobster & Lemonade online store.
⁠
⁠
Project Management
The Atlassian suite around Confluence and Jira are the core of our project management. We use Confluence as a documentation platform. We document both internal and external projects here. The biggest benefit we get from Confluence is the collaboration with different stakeholders within project pages. For example, we have included all of our factories on associated Confluence projects to share ideas about the ordering process. Since the tool is very  intuitive, we haven't had any major hurdles when onboarding our suppliers from different countries (India, China, Turkey, Vietnam, Italy, Slovakia, etc.).
⁠
⁠
We use Jira as a project management tool for agile working. All tasks are entered and processed in 2-week sprints. The tool is enormously versatile and offers a number of features that are very helpful. In the Pro version, you can use Jira plans (similar to Microsoft Projects) to plan projects clearly and thoroughly using detailed roadmaps.
⁠
⁠
Jira and Confluence allow up to 10 accounts free of charge. So you can test both tools without any investment and see if they help you and your company.
⁠
⁠
Business Development
We use Shopify as our e-commerce platform. We switched to Shopify a year ago because we needed a scalable system, and we have absolutely no regrets. The tool is constantly evolving and adapting to current e-commerce trends. Due to the widespread use of the software, there are easy-to-install plugins as well. For example, the Xentral integrationcan be easily implemented without much IT knowledge.
⁠
⁠
Xentral and Shopify are a good combination. Find out why in our blog!
⁠
⁠
As a full-service provider for marketplace connectivity, we use GoJungo, a joint venture between Brands Fashion GmbH and Scan Thor Group. Through GoJungo, we are connected to the online mail order companies AboutYou and Zalando. However, GoJungo's portfolio now includes many more online mail order companies and many more are added each year. When looking at intermediaries like GoJungo, profitability is key.. The relatively high fees of online mail order companies, plus the fees of GoJungo can lead to a negative contribution margin for certain products. To ensure profability, reserach the right online mail system that fits your business and margins.
⁠
⁠
The GoJungo team is also very helpful with these questions and always available.
⁠
⁠
GoJungo also seamlessly connects with your Amazon Sales Account.. Since creating our Amazon account  6 years ago, we are very familiar with the tool and typically handle sales internally.
⁠
⁠
Design
Adobe Creative Studio is to our design team as Excel is to our controllers. It is the cornerstone for all our design work. Tools like Illustrator, Photoshop, InDesign and After Effects are used on a daily basis. The monthly fees are about 50 EUR for two accounts.
⁠
⁠
Logistics
Sendcloud is one of Europe's leading shipping platforms for online stores with over 80 integrations for all common store systems and parcel services. Through the integration with Xentral, the e-commerce tool enables us to have a smooth shipping process. We discovered Sendcloud 3 years ago when we were looking for a sustainable solution for creating shipping labels and processing online store purchases. Still relatively young, the company is growing tremendously fast and is constantly adapting to logistic trends.
⁠
⁠
Similar to Sendcloud but with a different focus is Forto, a digital logistics and shipping company. Forto helps us to have a transparent, smooth and sustainable supply chain. Forto is all about digitalization, which is why we decided to use them over other importers.
⁠
⁠
Reading tip: What is multichannel logistics and how does it work? Find out in this article.
⁠
⁠
Global
Microsoft 365 Business is the complete package for any business. It is one of the cornerstones of our business. We mainly use the following features from Microsoft:
⁠
Outlook, Exchange for our email accounts and our team calendar (Outlook, Exchange).

Sharepoint as a cloud server to store all our data

Teams for all internal and external video calls

Excel for all reporting and analysis
⁠
For our internal and external communication, we use the free version of Slack. The tool is very intuitive compared to tools like Teams. Similar to Confluence, we have created separate Slack Workspaces for all our factories. This allows us to communicate quickly and directly with our factories.
⁠
⁠
For phone calls, we use sipgate, the VoIP and mobile provider based in Germany. Unfortuntately, with a weak digital infruscture in Germany, using sipgate was a no brainer..d. There are glitches from time to time, but all in all it makes telephoning much easier.
⁠
⁠
Last but not least, our business software, Xentral ERP. I consider this software to be our brain. It covers almost every use case, such as sales (CRM), logistics (pick & pack), finance (reports) and much more.
⁠
⁠
Xentral: The Central System for Fidu Brain
When Chris and I decided to run our business full-time in 2017, the question of how to modernize our company structure also arose relatively quickly. Until then, we had simply created orders, invoices and delivery bills using Word and converted them into a PDFs. With our growth, this was no longer a sustainable solution and simply not possible. We looked at several vendors and ultimately chose Xentral.
⁠
⁠
Reading tip: What is an ERP system? You'll find everything you need to know in this article.
⁠
⁠
At the time, Xentral was still in its infancy and had relatively few users. But for us, Xentral was exactly the right partner. We knew we could grow with them, and we were one of the first to receive an offer that fit our budget and company size. Since then, we have been a loyal Xentral customer and have watched the company and software grow year after year.
⁠
⁠
⁠By the way: The Xentral community is growing all the time! Learn more about using the Xentral business software and exchange ideas with other users.
⁠
⁠
As romantic as this may sound, there are no romances in business, as we all know. The benefits always come first, and Xentral fits our needs perfectly. The tool supports us in all areas and is therefore internally often referred to as our brain. We use Xentral for the following areas:
⁠
⁠
⁠Logistics: Here we use pretty much all the modules that Xentral offers. From picking to inventory, everything is there. Integrations with Shopify and Sendcloud allow us to ensure a smooth shipping process.
⁠
⁠
Finance: All of our finances run through Xentral. All incoming invoices are created as payables, and all outgoing invoices are created as invoices. We use incoming payments to check account movements on our various accounts (Commerzbank, PayPal, Volksbank, etc.). With the module payment transactions, we simply regulate the payment of liabilities. We use the dunning system on a weekly basis together with the creation of an internal Invoice Report. All financial data and all information comes through Xentrals. We have also created an account for our tax office so that they can independently view the information they need in our system, which makes our work much easier.
⁠
⁠
Sales: Creating addresses, entering products, writing quotations, sending orders, maintaining reminders; whether it's data maintenance or processing transactions, we use Xentral to map our entire sales strategy. I find the CRM module especially useful. With this module, we have built our own funnel, which we look at with our sales team on a weekly basis.
⁠
⁠
Analytics & Reporting: The reporting module is one of the most important modules in Xentral. With custom reports, we can pull important data from Xentral. We then use this data to build our own reports in Excel. This includes our Invoice Report, our PLM (Project Life Management), Cost Center Report, and the BD Analytics Report.
⁠
⁠
All in all, Xentral is very versatile. It acts like our brain and is interconnected with all departments. The continuous development of the tool and the enormous depth it brings is a primary factor for us to continue to grow with Xentral.
⁠
⁠
Frequently Asked Questions about Business Tools
⁠
What are business tools?
Business tools are little helpers in everyday (business) life. They serve the purpose of simplifying certain processes, making them seamless and efficient. Utilizing certain tools is especially essential for today's companies. In recent years, the range of tools available, and the scope of their functions have increased dramatically.
⁠
⁠
How do I find a suitable e-commerce tool?
The easiest way to find a suitable tool is to do a quick search on the web. Platforms such as OMT have compiled numerous business tools for a wide variety of industries and use case. It is important not to rely blindly on the statements of the developers, but to test each software extensively. Publishers often offer free trial periods for this purpose.
⁠
⁠
How does the Xentral business software work?
Xentral helps small and medium-sized enterprises (SMEs) automate and simplify their day-to-day operations. The easy-to-use business software consolidates all orders, inventory, payments and shipping processes all in one place: saving more time, generating more sales, and stronger customer satisfaction. 
⁠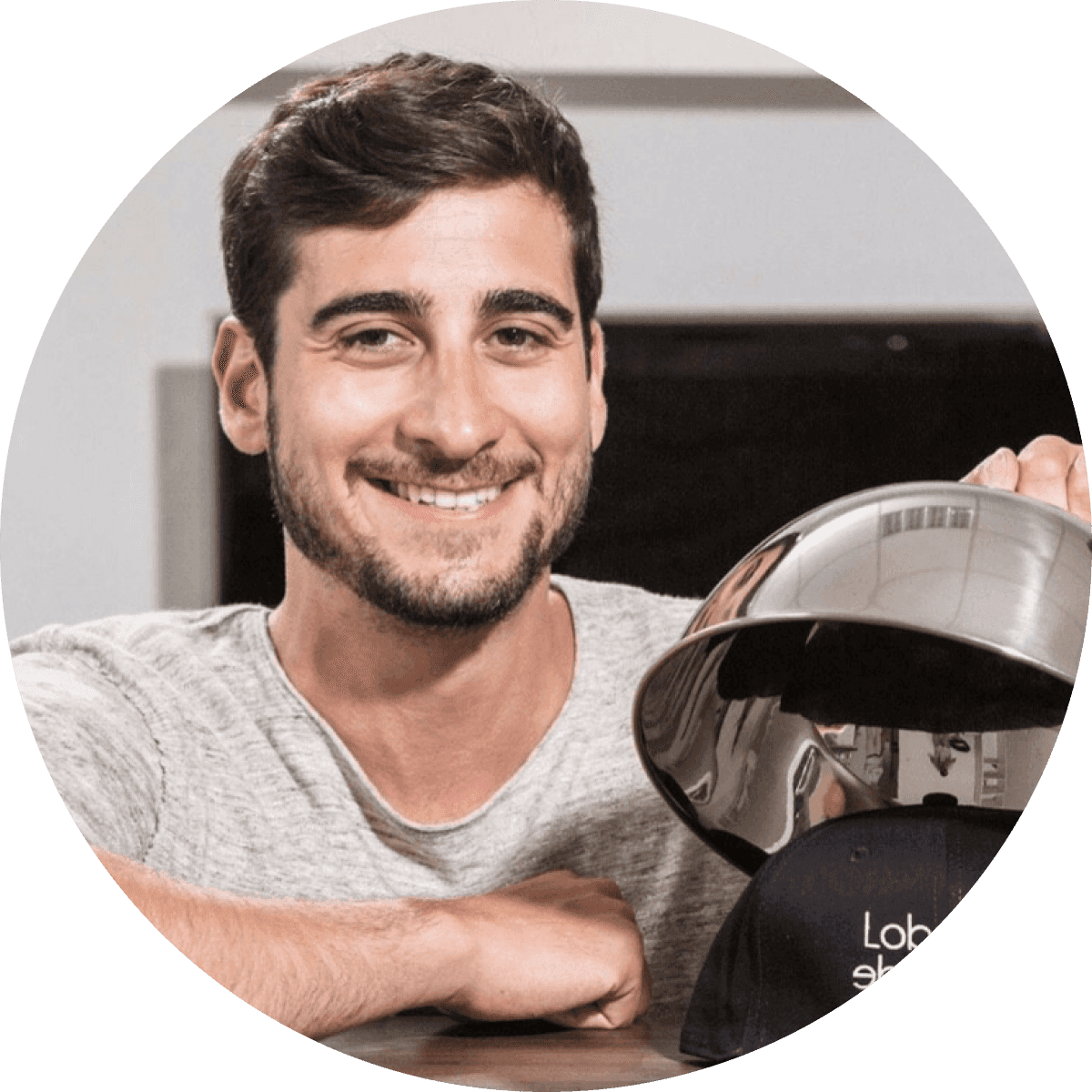 Erdem Keles
Erdem Keles is co-founder and CEO at Fidu Brands GmbH. Since 2012, the Darmstadt-based company has been supporting the creation and marketing of street and merchwear. Fidu Brands counts the labels "Lobster & Lemonade", "koaa", "blankmann" and the production agency 101 Supply among its brands. The company has carefully selected its tech stack. In this article, Erdem presents the tools used by Fidu Brands.
Hello World