Production with Xentral
Everything you need – in one platform
Whether you have in-house or outsourced production, there are many individual work steps to be done before you can hold the finished product in your hands. Xentral offers you functions that speed up and simplify your production processes. Allowing you to process each step with greater speed and accuracy.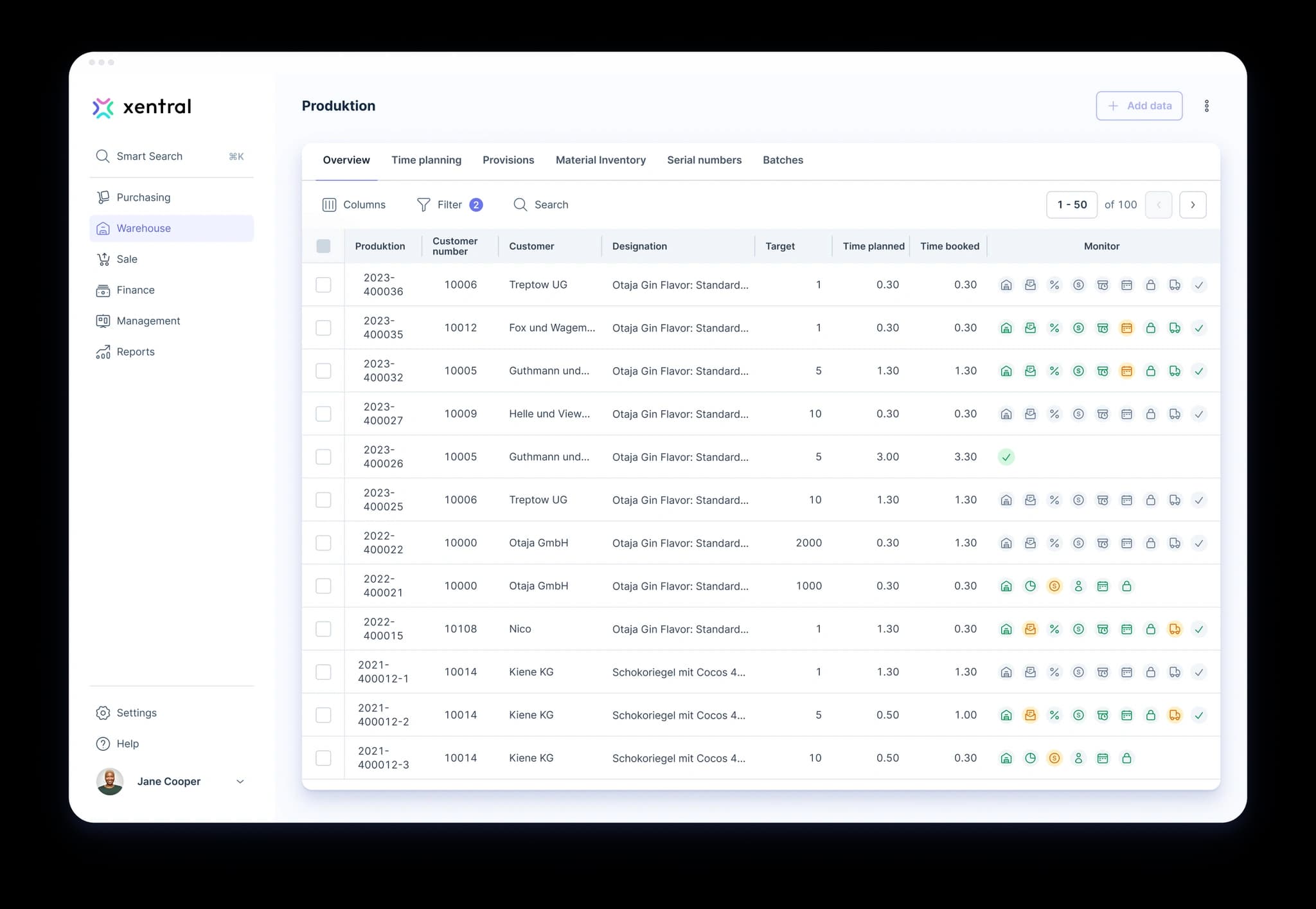 Efficient production processes with Xentral
Build-to-Order or Build-to-Stock
Both are possible with Xentral. After an order has been received, the cloud-based ERP shows you what needs to be produced – and which missing articles need to be reordered. With the Build-to-Stock method, you start production before orders have been received.
Track used articles by serial number
With Xentral, you will know at any time which articles or components were used in which production. Based on the serial number, your ERP will compare your stock items with the articles that were used in production.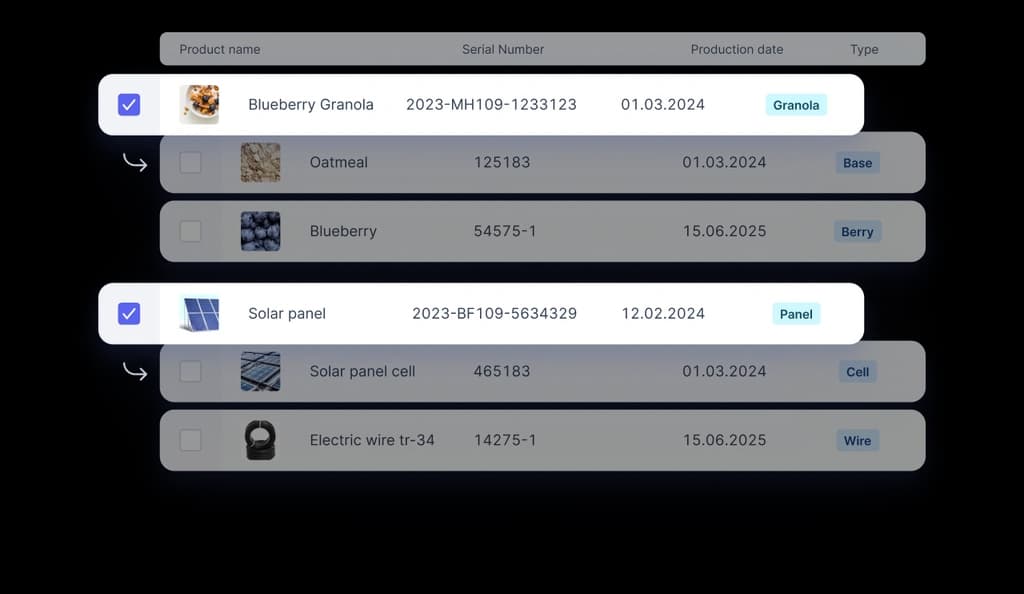 Multistage production – in-house and external
Xentral helps you to organize your multistage production with various stock lists – even when some components of a particular product are manufactured internally and others externally.
Further functions of Xentral's production
Discover all Xentral interfaces
with just a few clicks

Go live in just a few weeks
Videos for teaching yourself
With the straightforward instructional videos on our onboarding platform, you will be able to set up your Xentral step by step and at your own pace – without any knowledge of programming.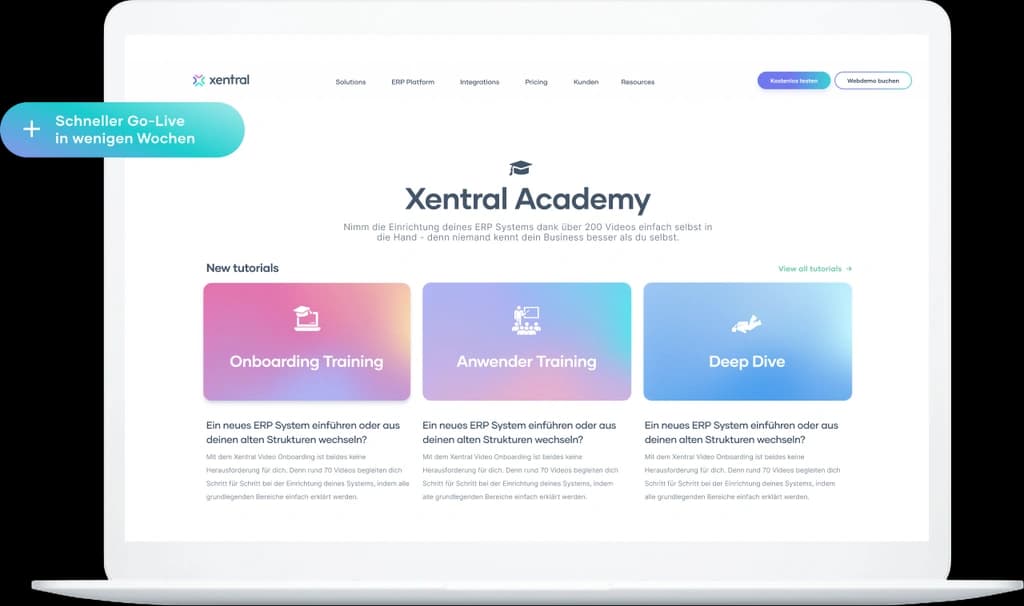 Experience a free product demo, perfectly tailored to your business.
Get personalized advice from our Xentral experts.
Frequently Asked Questions