Success story: How Bitterliebe dispatched 10,000 orders in one day
BitterLiebe on TV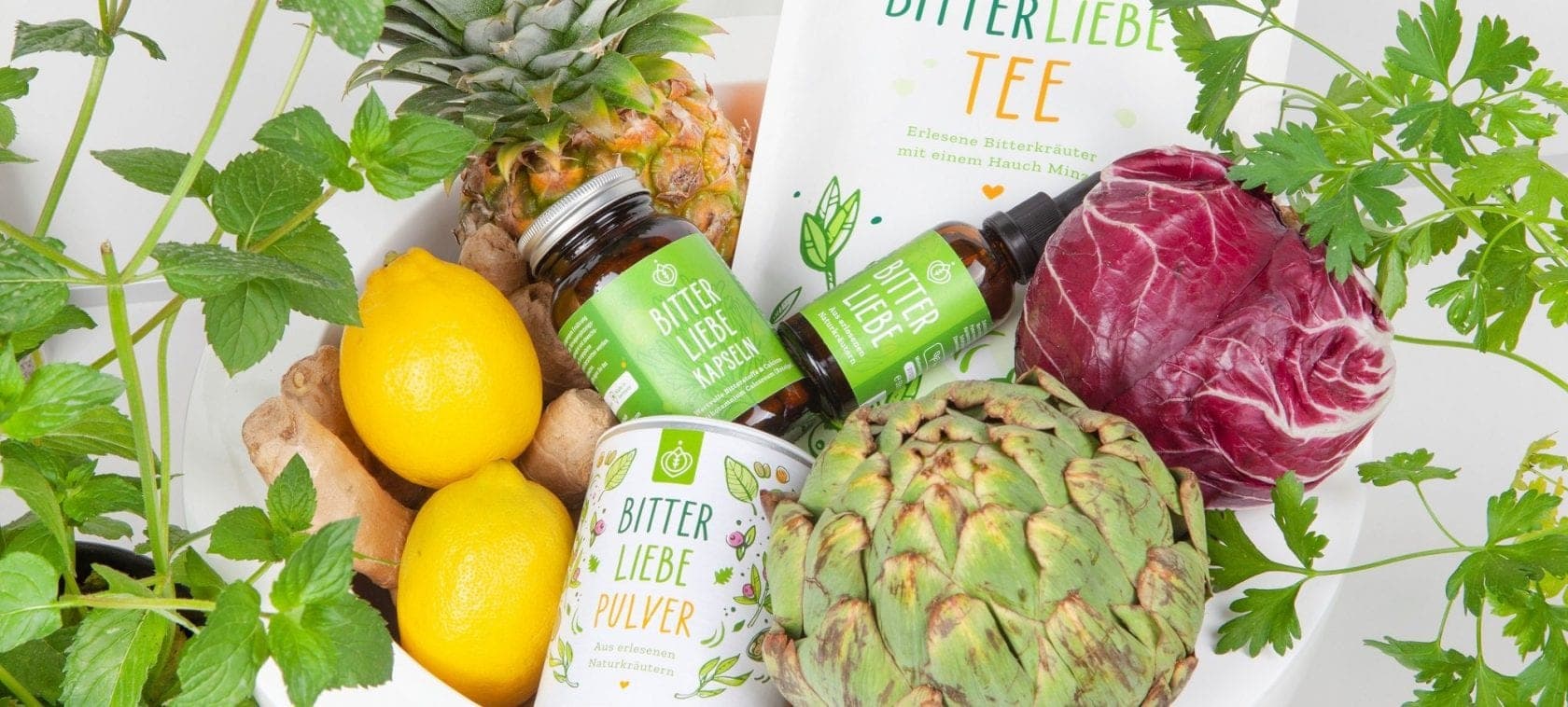 How do e-commerce start-ups prepare for a TV appearance?
BitterLiebe is a start-up that sells bitter substances (or "bitters") extracted from natural herbs in the form of powder, tea and drops. With their business idea, the two founders – Andre Sierek and Jan Stratmann – won over star entrepreneur Judith Williams in Höhle der Löwen, the German take on the Shark Tank/Dragons' Den format. In fact, the American investor even went so far as to acquire a fifth of the start-up for €200,000. The founders spent months preparing for their appearance on the show – this is because the peak in orders that were expected to follow needed to be as customer-friendly as possible from a logistics perspective. This meant that products needed to be dispatched on the day they were ordered.
2.9 million people discover BitterLiebe on Höhle der Löwen
Early on in the preparation stage, the founders had already decided to professionalize their online shop for the day of broadcast and the following weeks. From experiences documented by platforms like Startup Valley and other start-ups' use cases, Andre and Jan were well aware of the importance of being featured in a popular start-up show on German broadcaster VOX with some 2.9 million viewers tuning in for each episode. For example, the 3Bears start-up chalked up around 15,000 orders in its online shop in the first 12 hours.
Such a huge order volume can only be dealt with using automated processes – in other words, automated payment checks, error-free transfer of orders between the shop or marketplaces to the company's own warehouse or fulfillment service provider, automatic inventory adjustment (to avoid overselling), information sent to customers automatically and automated label printing and dispatch. Not to mention dealing with the inevitable returns. Just like 3Bears, the founders looked extensively into ERP systems that offer an attractive license model for companies while guaranteeing high performance in scaling orders. In the end, they decided on the goods management system xentral ERP. The main reasons for this decision included its outstanding functionality in the e-commerce environment and its user-friendly interface.
"We were well aware of the potential for sales that the TV show could unlock. And we wanted to have a highly professional system in place for processing orders. As Jan Stratmann explains: "Talking to other start-ups and reading use cases from start-up portals was a big help to us in ultimately choosing Xentral as our ERP system."
The mission: to provide the perfect logistics process for e-commerce start-ups
The decision to use Xentral as a goods management system was taken shortly after the deal was green-lit, roughly six months before the show went on the air. Another question was whether BitterLiebe would be managing its own logistics in-house or outsourcing it to a fulfillment service provider. They decided on an in-house warehouse to begin with, adding a fulfiller later on to help cope with order peaks.
Another advantage of Xentral is that the system can be connected to both the user's own warehouse and a fulfiller. Many e-commerce start-ups go for the combination of ERP system and fulfillment service provider. This helps to minimize administrative work while allowing the company to focus on its core strengths, i.e. sales and marketing. For fast implementation and an optimized sales funnel, the Xentral team is joining forces with e-commerce agency eBakery on this project. Within the space of eight weeks, BitterLiebe had a smart, highly professional set-up behind it.
The day after the show: over 10,000 orders in the online shop
Andre and Jan were fully prepared for the day of the broadcast and – with the help of their team, external partners, friends and family – were well able to cope with the run on their online shop. On the same day, BitterLiebe received and successfully dispatched over 10,000 orders. This day kick-started further growth for BitterLiebe and was a key step in allowing them to reach their goals.
Xentral ERP is a great favorite of Höhle der Löwen start-ups
xentral can claim to be the ERP system of choice for start-ups that want to sell primarily online. As well as BitterLiebe, fans of our ERP system include 3Bears, YFood, Pumperlgsund, Luicella's Ice Cream and many more besides.
Interested in getting started in e-commerce like Jan Stratmann? If so, then Xentral ERP is the right company software for you.