Multichannel system: less effort but greater success for the company
Learn how you can significantly increase your sales by using a multichannel system.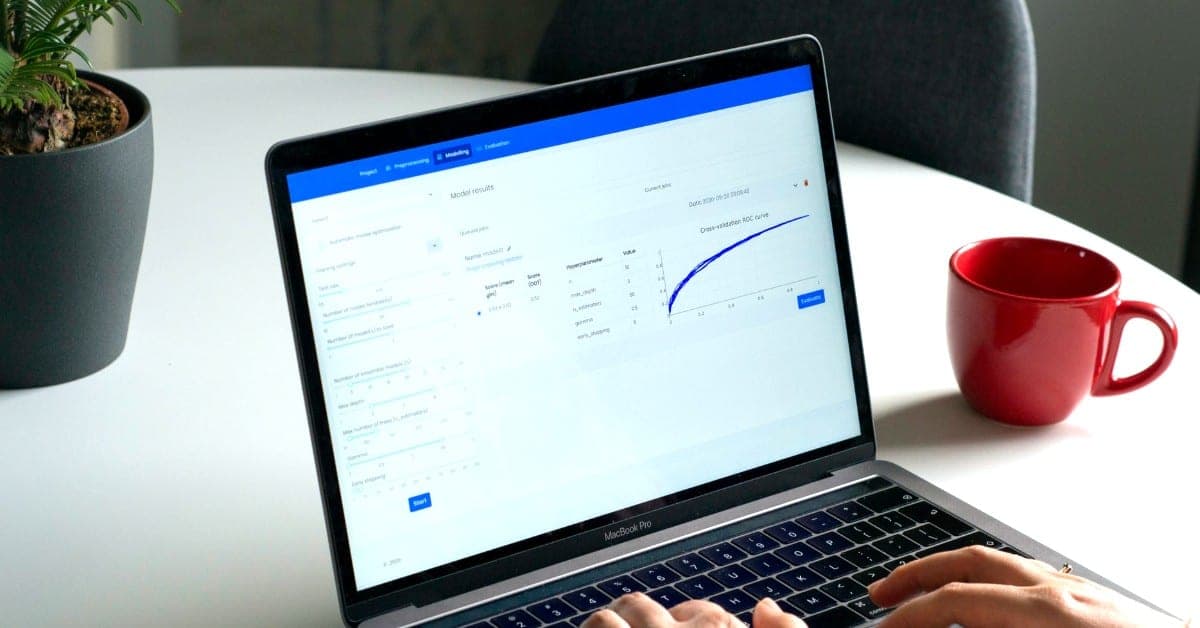 Especially if your business is in sales and/or e-commerce, using a multichannel system can help you. 
The clientele you can reach through your local store or your online store is not enough for you? 
Nowadays, it is not only the offer and its variety that determine the success of a business, but also its availability to the clientele.
In other words, the easier it is for customers to find you, the more sales you will make.
For example, you could not only offer your goods in a local store, but also use an online store to make it easier for existing and new customers to access your offer!
You want to make more sales and lead your company to success without having to spend much more time and effort? Multichannel is the solution!

⁠⁠Table of content
What is multichannel?
Multichannel: This is why it makes sense to combine several sales channels
Components of a successful multichannel system
Multichannel system: Also for you?
Help from software for multichannel systems!
Which software is right for you?
⁠

⁠
Multichannel - Omnichannel - Chrosschannel: The differences
The omnichannel and crosschannel approaches are similar to the multichannel approach. They differ from each other not in the coverage of the channels, but in the degree of internal dovetailing.
In mutlichannel sales, you use multiple, independent channels.
Crosschannel is used when you use different channels, but they support each other, i.e. they are interconnected. You often find the crosschannel strategy in marketing when a customer is sent an offer by e-mail with the intention of attracting him or her to the website and motivating him or her to make a purchase.
Omnichannel describes the complete merging of channels. Here, even customer information can be used across channels. All in all, it's about getting everything out of marketing and sales.
Reading tip: If you are expanding your sales activities to multichannel, the decision between own warehouse vs. external warehouse will soon come up. We show you everything you need to know!
So multichannel is not the same as omni- or cross-channel. You should know this before you start looking for a suitable multichannel system including software.

⁠
⁠Multichannel: That's why it makes sense to combine several sales channels
A multichannel strategy makes sense for your customers, because it makes them virtually independent of predefined sales channels. They are no longer dependent on opening hours and can choose the shopping option that suits their own shopping options. In addition, they can take advantage of different channels channels (such as advice in a store) and still shop via a different distribution another distribution channel (e.g., if it offers a greater variety of products) as it is often the case with online stores and marketplaces.
This makes the implementation of a multichannel system become a flexibility feature of a company. For retailers, this approach brings with it the advantage that more potential buyers are reached and thus in most cases sales increase.
The components of a successful multichannel system
A successful multichannel system uses both sales and marketing channels. Marketing primarily supports sales.
Multichannel marketing
Multichannel marketing is about acquiring potential customers through as many channels as possible. For example, you can do this via:
Email marketing
Newsletters
Social media (e.g. influencers)
Facebook ads
Google ads
Print ads
TV advertising
Personal websites
And more!
You can simply use a channel that best fits you and your business, and most importantly, your target audience!
Multichannel sales
In multichannel sales, you use several sales channels at once. Brick-and-mortar retail stores are often complemented by an online store. If you are active in, then you can also use multiple e-retailing sales options simultaneously.
Here's a range of additional sales options:
e-retailing
retail stores
marketplaces
outlet stores
sales reps
franchises
What your business actually sells is a secondary factor. Whether you sell clothing, technology, insurance, or various other consumer goods, there's a perfect multichannel system for you!
Is a multichannel system right for you?
If you want to grow your business, reach more customers, and increase sales, then implementing a multichannel system is a good move.
A quick recap of the advantages of a multichannel system:
More sales opportunities through various physical stores and online stores.
Internal system management of orders, therefore less workload.
Products that are always available for sale.
Stronger internet presence, including a better brand image and more customers.
Product improvements through analysis and reporting tools.
If you use a multichannel system to supplement your physical store or your online store, there are only benefits. Any upfront costs for extra stores and staff training will pay off over the long run. One issue you need to address is an increase in administrative tasks. That's why purchasing multichannel software is your best bet.
How a multichannel software system can help you!
You'll need to consider which multichannel software is right for your business. Whichever provider you decide to go with, you should expect the following:
Manage all your sales channels simultaneously.
Meet higher demands for logistics, transport management, and customer returns.
Afford higher costs until all the new processes are in place.
Reading tip: Whether multichannel or not, peak times are part of your business as a retailer. We show you how you can use peak times!
Which software best suits you?
There are different ways to manage your multichannel system. You can choose multichannel software for e-commerce that's only specific to multichannel marketing or choose an ERP that offers many other advantages besides multichannel marketing management. One big advantage of an ERP is that you can use it to optimize your e-commerce, and use it to manage your multichannel system at the same time.
To give you a better idea of what this means, you can find ERP software testimonials below, using xentral software customers as an example.
xentral's ERP system is very flexible and, therefore, suitable for start-ups, SMEs and mid-sized companies The ERP's flexibility means you could use it as a service provider and e-commerce solution.
One big advantage with xentral is that you can incorporate automated logistics, and if you're an Amazon e-retailer, you can install the Amazon interface.
Another important advantage of an ERP system compared with e-commerce software is xentral's own CRM, enabling you to manage all your customer data centrally and leave your own notes. That way, no order will ever get lost, and you can keep track of special customer requests. Still, the most significant point in favor of ERP software is its level of integration. xentral's software manages all your multichannel sales channels centrally, showing you invoices, pending transactions, orders, and more.
Additional features include:
Real-time evaluation of the performance of your online shops, including marketing.
Integration with fulfillment and shipping service providers.
Automatic payment reconciliation.
Connections with over 100 modules (online stores, checkout systems, warehouses, logistics, payment providers, and much more).
To help you decide which ERP software is right for your business, why not try an ERP comparison?
Whatever you decide, a multichannel system gives your business a big boost. And with ERP software to support you, the sky's the limit!

⁠Conclusion
By providing multiple channels for customers, it is not only easier to convince them of your brand, but also a lot of important additional information about customer behavior is gathered. This additional information makes it easier to optimize the customer experience and ultimately increases the conversion rate, which in turn leads to higher sales. A well-executed multichannel strategy can increase the awareness of your clientele, their interest in your brand and increase their satisfaction, thus improving the chances of conversions and sales.
To make the implementation of the multichannel approach much easier, you should in any case turn to a multichannel system, such as Xentral's Business Operations Software. We wish you much success on your new (sales) paths!

⁠Are you interested in trying the xentral system? You can try our business software free of charge for 14 days! For more inspiration on the topic of ERP software and successful businesses, check out our blog.

⁠
{}
Frequently asked questions about multichannel systems