Product data management made easy with Xentral
Product texts, images, prices: If you're a multichannel seller with lots of different products and variants, you'll need a central database for your product information. Xentral allows you to manage your articles extensively with information on product attributes, a breakdown of sub-articles, variants, storage locations, batch numbers, minimum shelf life and much more besides.
Functions for efficient product data management
One interface for all product data
Further functions of Xentral's PIM
Full control over all product data
Keep track of your product data
Test Xentral free of charge and see how you can import your product data or create it in the ERP. You'll see what it's like to have all your data at your fingertips – and all the other benefits Xentral has to offer too.
Set-up for business growth
Set up Xentral step by step
– with the Xentral Academy
The Cloud ERP offers you intuitive functions
and flexibility when starting out.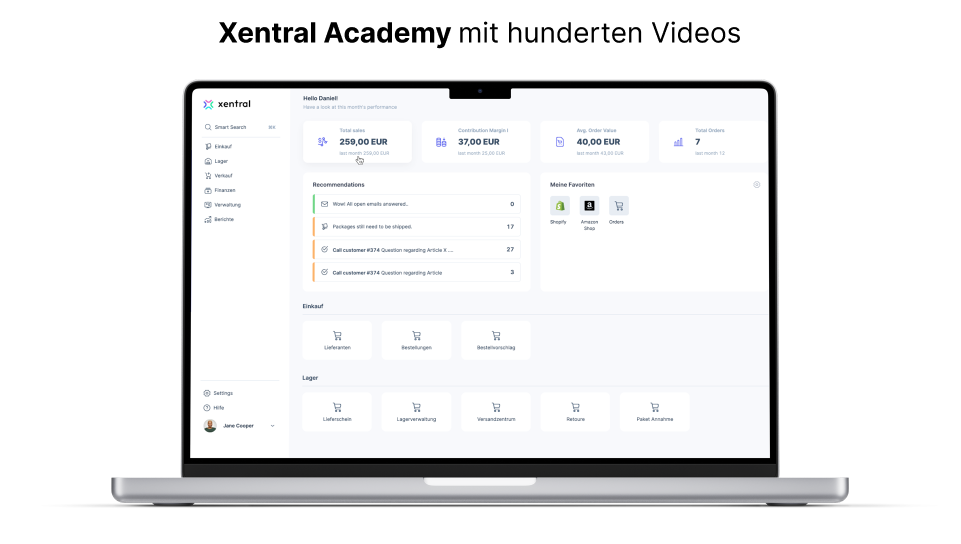 Go live in just a few weeks
Videos for teaching yourself
With the straightforward instructional videos on our onboarding platform, you will be able to set up your Xentral step by step and at your own pace – without any knowledge of programming.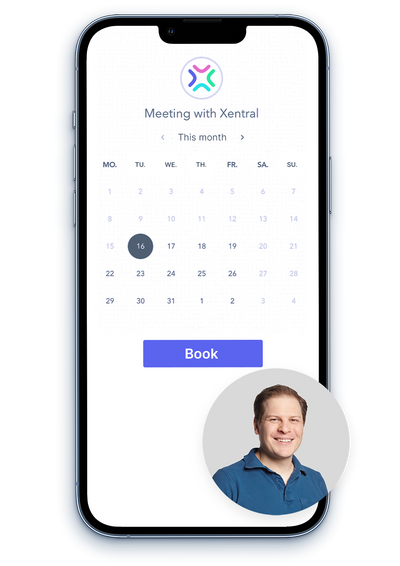 Can't find the function you need?
We firmly believe that the right solution exists for every data challenge. If you haven't yet found what you're looking for in our ERP functions and automations, our Xentral experts can provide you with individual advice – together, we can meet your challenge.
Book an appointment
Frequently asked questions (FAQs)
FAQ on PIM with Xentral
How many attributes can I set up per article?
Can I store product data for my web shop or marketplace in HTML format?
Can I create articles in multiple languages?
Can I synchronize my products with all of my channels?
Can I categorize my articles?