Your own warehouse or external fulfillment?
Whichever you choose, you will be ideally positioned with Xentral. Whether you operate one or several warehouses, the Cloud ERP offers you a full set of intelligent logistics processes that will make everyday working life easier for you and your team.
In-house fulfillment
Pick, pack and ship – smoother than ever
Shipping service providers, fulfillers, upgrade tools
– simply integrate them within Xentral!




All integrations
From goods receiving to shipping
Keep track of your inventory levels at all times
Test Xentral and optimize your fulfillment
Goodbye to shipping chaos: Set up fulfillment workflows that run like clockwork – with Xentral's business automations.
External fulfillment, 3PL, FBA
Everything outsourced? Manage your fulfillers
Set-up for business growth
Set up Xentral step by step
– with the Xentral Academy
The Cloud ERP offers you intuitive functions
and flexibility when starting out.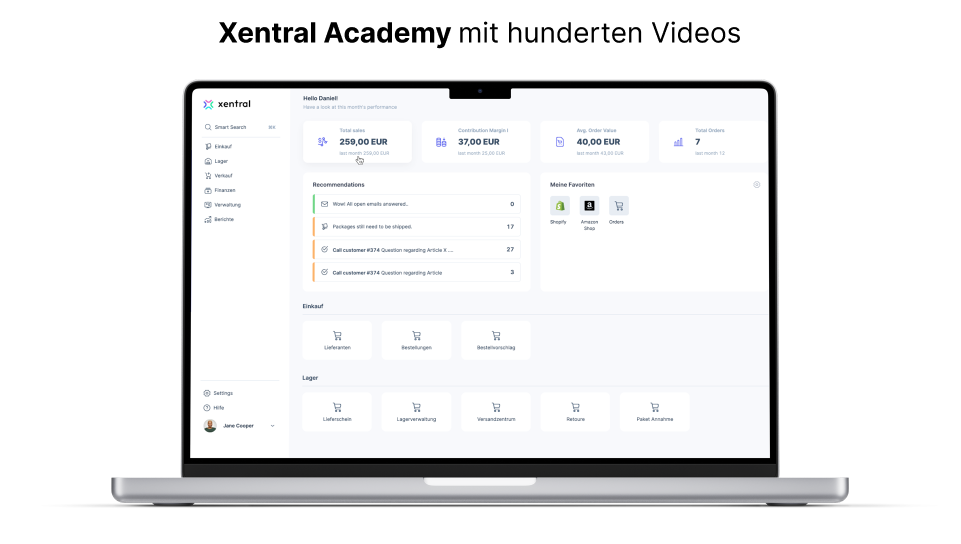 Go live in just a few weeks
Videos for teaching yourself
With the straightforward instructional videos on our onboarding platform, you will be able to set up your Xentral step by step and at your own pace – without any knowledge of programming.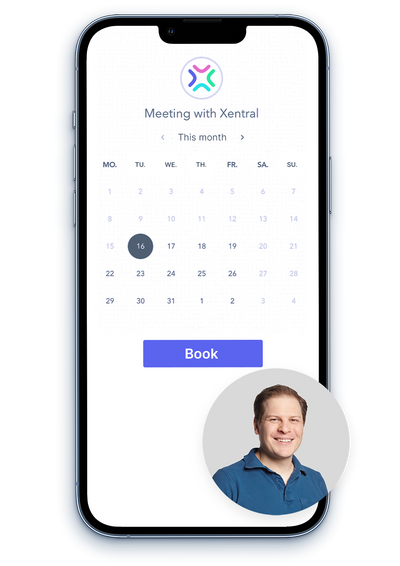 Can't find the feature you are looking for?
We firmly believe that the right solution exists for every business plan. If you haven't yet found what you're looking for in our ERP functions and automations, our Xentral experts can provide you with individual advice – together, we can meet your challenge.
Book an appointment
Frequently asked questions (FAQs)
FAQ on Xentral
How do I integrate my fulfiller?
What principle does Xentral use for order picking?
Can I use mobile data terminals to search for articles in the warehouse and put them together?
Is it possible to pick several orders at the same time?
What license do my order pickers need? Can light users also use the pick-and-pack process?
Which shipping service providers are connected with Xentral?
Which fulfillment service providers can I integrate?
What information does Xentral exchange with my fulfiller?